The Collective Shelf Book Club
Explore the industry's biggest thinkers and innovators
Did you know that we host a monthly book club? Join us as we unravel a range of inspiring and innovative career boosting texts. We'll chat, discuss, and learn together as we revel in the epiphanies and ah-ha moments that can only come from getting lost in a really good book.

Before the start of each month, we'll share a few book options for you to choose from. Once the book has been decided, you've got plenty of time to get into it – a whole month in fact! During that time, you can chat with other community members in The Collective Shelf group, sharing thoughts, ideas, and impressions as you make your way through the text.
On the last Wednesday of the month, we come together over Zoom to really dig deep into what we've just read. This is a great space to share ideas, collaborate, and brainstorm – who knows what might come out of it!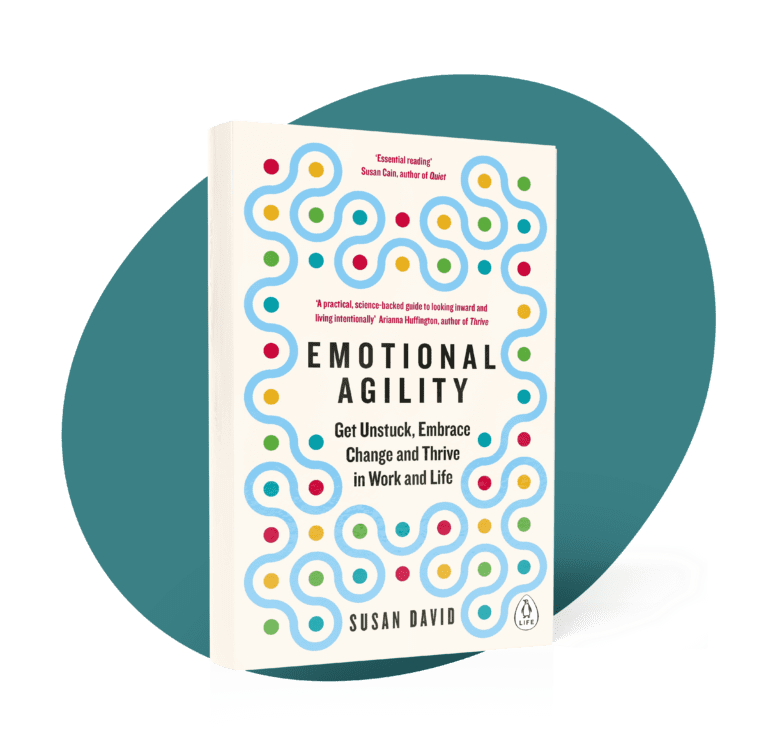 The book we'll be exploring in July and August – and together on the 25th August 1-2pm – is Susan David's Emotional Agility.
As a psychologist and faculty member at Harvard Medical School, Susan David uses her experience and knowledge to explore how to become successful, achieve our goals, and how to be more attuned with our inner selves.
"The most effective way to transform your life, therefore, is not by quitting your job and moving to an ashram, but, to paraphrase Teddy Roosevelt, by doing what you can, with what you have, where you are."
Susan David, Emotional Agility: Get Unstuck, Embrace Change and Thrive in Work and Life
As with all of our events, if you are already a community member, please login to book your place. 
Not signed up yet? By booking a spot, you'll also become part of The Portfolio Collective community, and we will support you on every step of your journey.