A portfolio career is like a business. As a self-employed individual, you're in charge of planning your own growth and building your client list. Part of that process means understanding not only what you're offering, but what your clients need and how the marriage of the two can be a seamless and conducive experience for all parties involved.
If you want to grow your business, you need to really understand your customer base. Of course, this varies for each and every one of us. For some, your customers may be companies – whether long-established or startups. For others, it's about identifying individuals who will benefit from your service or product. Either way, there needs to be a process for understanding how to target and effectively convert those prospects and turn them into long-term customers.
The best way to do that? Build some solid, data-driven buyer personas.

In its simplest terms, a buyer persona is a description of your desired customer. Think of it like a physical manifestation – you literally put a name, face, and personality to what would otherwise be an intangible concept. It's a semi-fictional representation of your ideal customer based on research, data, and what you already know about existing clients. Buyer personas help you understand prospects in a human-centric way. They focus on everything that makes a customer who they are and helps you understand what might drive that person to utilise your services.
They also make your prospecting and marketing efforts a bit more targeted. According to digital sales and marketing experts Impact, behaviourally targeted ads are twice as effective as non-targeted ads. That's because targeted ads are inherently more relevant – they're not just casting a wide net and hoping they can capture quantity over quality.
Taking what you know about your customers, you can create personalised social media content, learn to tailor your communications, and even apply a potential score to new leads, all based on data you've gathered about how likely someone is to need your services.
Buyer personas are marketing gold. So why wouldn't you put the time into build personas that could help you earn more and grow faster? For a closer look at how to create your personas, we recommend checking out our guide.
It's not just a one-and-done exercise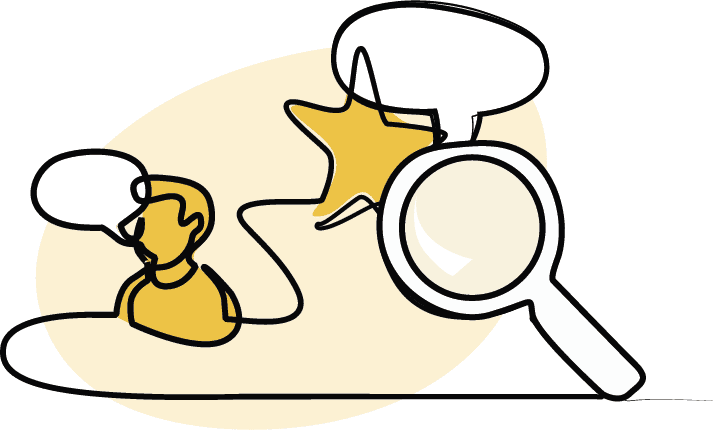 As a portfolio professional, the process of building these personas may look a bit different than it would in a big multi-department company. You may not have the luxury of a sales or marketing team to turn to for insights and inspiration. That means all the onus is on you. You need to do the research. You need to dig through the data. But the benefit of embarking on this journey as a solo explorer is that you come out the other side knowing every inch of your customers' desires, quirks, and needs – and that's a powerful thing.
In order to create realistic representations of your customers, you need to rely heavily on science and data (we cover how to do this below). Nothing about this process should be generalisations. You want to make informed decisions, which is why research is such a vital part of creating effective personas that you can build from and adapt as your business grows.
Remember to constantly review your personas even after they are built. If 2020 taught us anything, it's that markets change, as do personal motivations and needs. You should review your personas at least once a year to ensure that they're still relevant and reflective of your customer's unique goals and challenges.
How to achieve scary levels of accuracy
Creating accurate and detailed personas sounds like a bit of a tall task. True, it does take time and dedication to really get deep, actionable insights. However, once it's done, the upkeep is far more manageable than you might think. Plus, the returns you'll see off the back of all that hard work will make everything worth it, we promise. In fact, 93% of companies who exceed lead and revenue goals did so because they took the time to segment their database into different personas.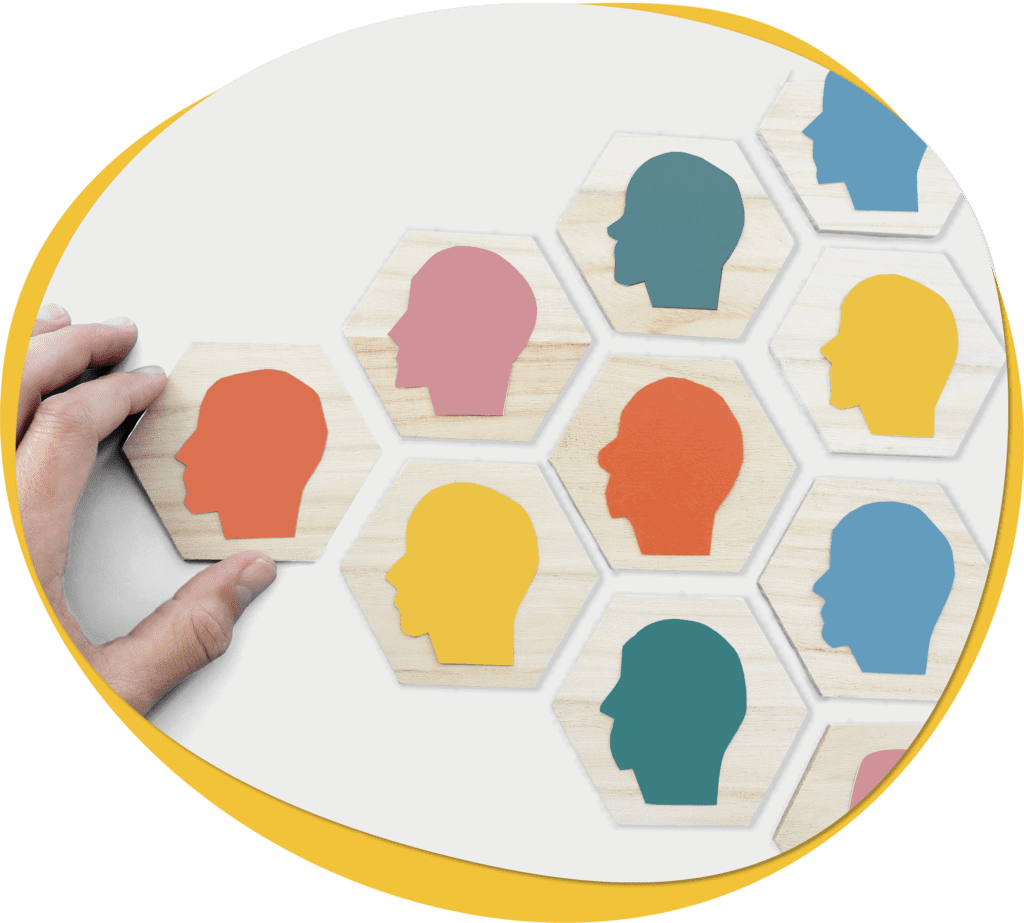 The complexity of the personas you create really depend on what your business is and does. We recommend segmenting your customers into roughly three to five different personas to start with – just for reference, we here at The Portfolio Collective have seven personas that cover everything from world class industry experts to freelancers to professionals with a permanent job and a side hustle. 


Every persona should cover the following details:


Demographic data/ background

Behaviour

Motivations and goals

Challenges


It's also worth highlighting "negative personas" which are composite profiles of people who don't want to work with you. These are often easier to create after you've completed the initial ones. Once you've determined the people who don't qualify as leads, you can use that information to rule out certain demographics when you do your targeting – this is especially helpful in setting up keywords you want to exclude from paid ad campaigns or people you want to avoid when targeting on social media.

It helps to break it down into manageable steps
Now onto the nitty gritty – the actual buyer persona creation process. The research and creation can be broken down into the following steps.
Look through your contact database and see if you can

spot any trends.

 

Create a survey that can help you get to know your clients better. Then send that survey to past clients, current clients, and people who have chosen

not

to work with you.

All feedback is valuable, even the negative stuff.

 

Speak directly to customers and potential clients.

Sometimes people are more open over the phone or video chat than they are when filling out a form. This is a great way to find out what people like and don't like about your service.

 

Lay out all the data you've gathered and start connecting the dots. See what

common trends

arise and what information you're surprised by. Then, start

segmenting your different customer types.

It's often easiest to break them up based on motivations and where they sit in the customer journey.

 

From there,

flesh that data out

into a realistic (although still fictional) person with wants and needs.

 
Here's an example of one of our own personas, Estefan, which we have labeled as "The Expert":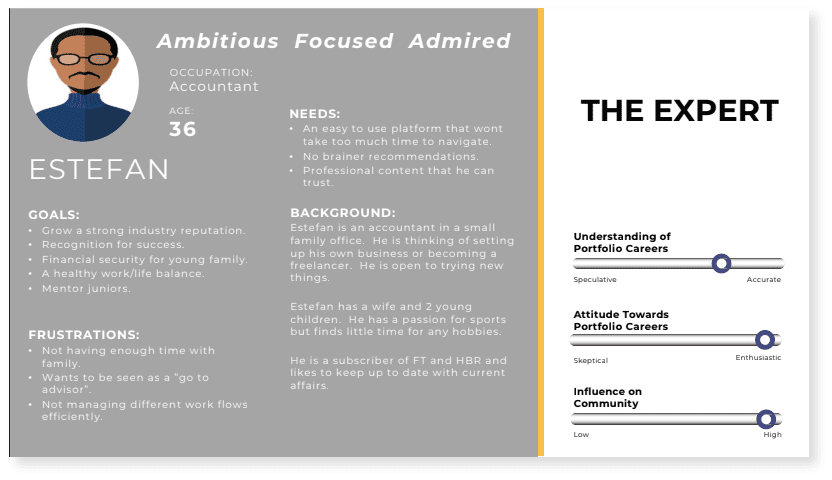 As you can see, we've given him a specific age and occupation, as well as listed what his goals, frustrations, needs, and background are. We also tailored his profile to our business by creating sliding scales for his level of understanding around portfolio careers and how likely he is to be active and influential in our community.
Before you start crafting your own personas, it's important to:


Remember to be as detailed as possible

– not just in terms of the persona, but also when creating your surveys and speaking to clients. Don't leave any stone unturned!

 

Consider the customer's stage in the buying process

– are they just researching solutions or are they ready to buy?

 

Not be afraid of templates

– there are literally thousands out there. You don't need to build the wheel from scratch, and templates can be a good guiding force to ensure you're ticking all the right boxes.


For a more detailed look, we recommend downloading our guide (with template included!). It covers the sort of questions you should be asking in the initial research phase and gives you a blank slate to work from.
Ready to supercharge your marketing?
It's no secret that effective marketing and sales processes are the key to building a successful portfolio career. You've put all the work into creating a brand and business that you're proud of, so why wouldn't you take the time to ensure you're finding and landing the right leads?
Think this sounds like the right path for you? Come along to our monthly Get started event for new members to find out what a portfolio career could look like and how The Portfolio Collective can help you take those first steps towards professional success – and don't forget to connect with our community!
Keep up to date with the latest portfolio career news, tips and advice