Making the move from a competitive corporate finance career to one where mindfulness is present in every part of your life may seem like a leap, but for Viet Linh Le it was the natural next step. Now as a coach focusing on wellbeing, diversity and inclusion, she leads a life that is true to her authentic self.
"For us to lead with greatness, we need to get to know ourselves. I love the quote: 'Everything starts with us'. If we want to change the world we have to start with ourselves." 
Although mindfulness and wellbeing in the workplace are now seen as buzzwords in light of the pandemic, Linh had started her practice before 2020. It was during her coaching course that she met Laura Thomas and learned what the term "portfolio career" could mean for her. Discover how the Catapult course and The Portfolio Collective community helped her realise her passions and ambitions without boundaries.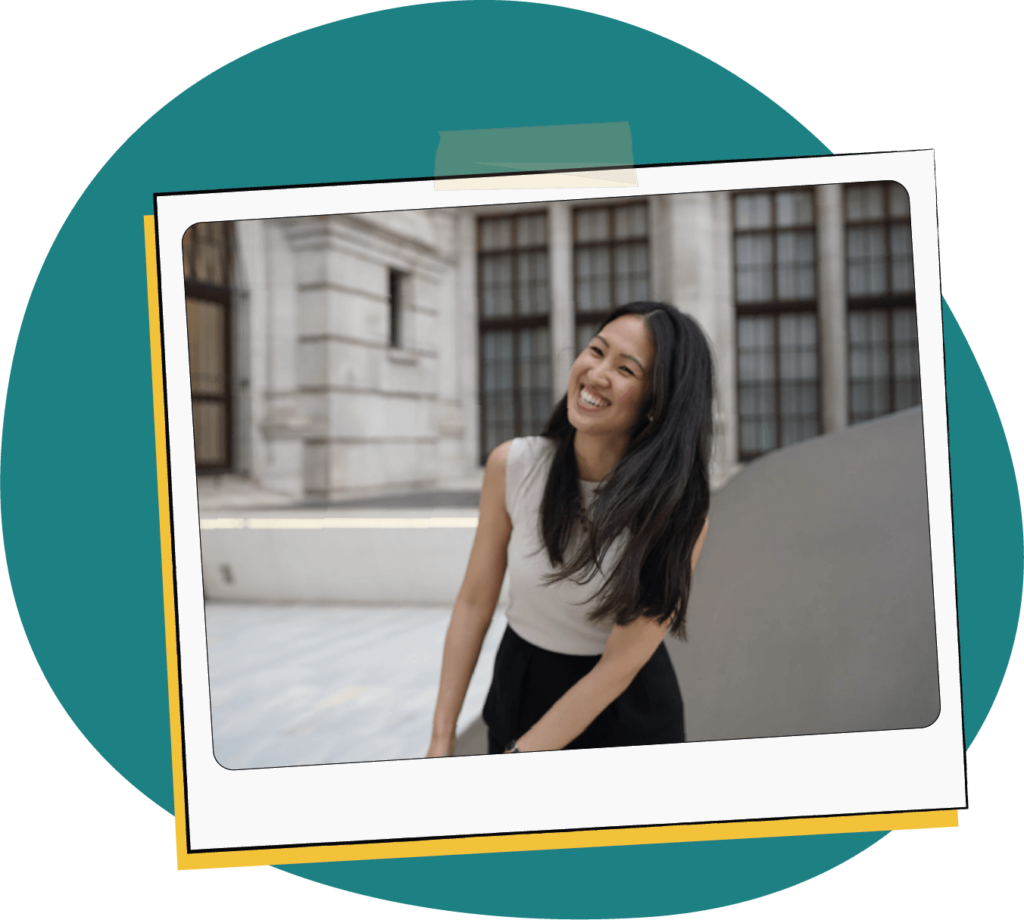 Linh has always believed that you can embrace your ambitions, even when it might not meet the expectations of others. When she was young, she thought she wanted to be a doctor, only to realise this may well be "every Asian parents' dream profession". So she changed her focus to banking. Along the way, she discovered there were limitations to what success could mean in that world. 
"There was a very particular set of parameters for success in finance. But as an entrepreneur, I could define what success was for myself. I love the macroeconomic view that portfolio careers are the future of work, but I also now understand that the value you gain isn't just monetary – fulfilment, joy and your wellbeing are held in equal value. This has enabled me to include these in my own parameters of success."
Whilst in a low period of her life, Linh was intrigued by the concept of personal development and the need to take responsibility for her own life and career opportunities. She started to explore the topic by educating herself through podcasts, books and blogs. Many recommended meditation or the practice of mindfulness.
"Most people tend to understand mindfulness only with the mind. They think, 'okay, if I meditate, I'll be fine'. But mindfulness also means going through your difficult emotions and situations to build resilience. Mindfulness isn't just about being in the moment; it's about appreciating the smaller moments to strengthen your resilience."
Linh could see how mindfulness practices had changed the perspective of many successful people, and began to consider how it could change her own wellbeing and outlook.  
"When I first meditated, it was so refreshing – not only to quiet my mind but to make room to hear my own voice. We are often confronted by others' expectations. Pre-pandemic this was connected to staying busy – having a busy social life and schedule – but with this you lose connection to yourself and what is important to you."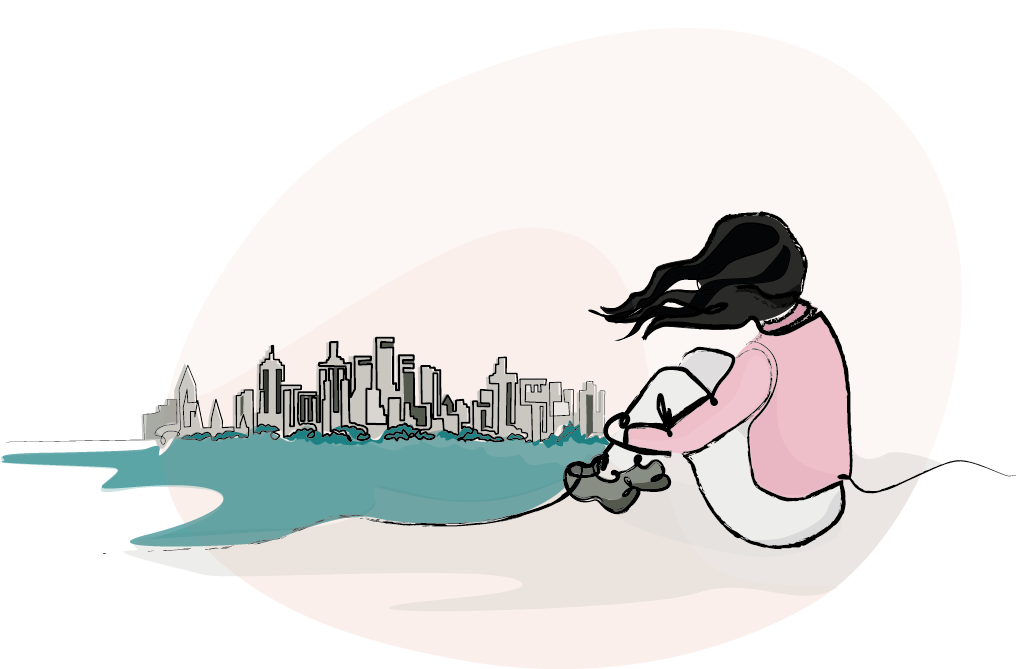 Whilst studying mindfulness, Linh could see her own transformation. She was breaking patterns of energy-depleting relationships and vicious cycles of blame. This allowed her to recognise a passion for supporting others to do the same. 
Finding a combination that works for all
As a German-Vietnamese woman in a male dominated industry, Linh had experienced life as a minority both inside and outside of work, and knew first-hand how important inclusivity and diversity truly is. 
Her interest in personal development inspired her to uncover how she could improve things within the finance industry – both from a senior management perspective but also from a junior level to ensure a better future for minorities across the board. 
"Mindfulness can be used as a key to unlock understanding, and it is a relatively easy concept to introduce. Often mindfulness is seen as the need to be quiet in an instant, or when thinking of meditation, you may think about a monk sitting on top of a mountain. That's not the case –  the awareness that mindfulness brings can be employed by every manager and employee."
Linh could see the benefit it brings, and this inspired her branch out to ensure others searching for meaning or finding themselves stuck in the hamster wheel of corporate life would be supported. 
Once Linh had started her coaching training, this opened up so many opportunities – including finding a new home for learning and a community to support her at The Portfolio Collective. 
"When Laura mentioned the term 'portfolio career' to me, I instantly related. I was in my corporate career still but had so many passions. I really believe we can materialise all of our passions, we don't have to sacrifice or only do it on the side."
"It's not just a community of great people. Because of Catapult, I gained confidence in doing what I believe in. The cohort and the team were so genuine, without any of the competitive nature I was used to. All the events bring such an energy to my life – it really means a lot to me."
Linh found that her horizon was expanded when she became part of The Portfolio Collective. Since graduating from Catapult, alongside her coaching business, Linh has set up several initiatives including Magic Mondays, where she enables her business' community to start the week with intention, mindfulness and connection (and a little bit of magic!) and Vietnam Wellbeing, focused on Asian mental health and creating a space where Asian professionals can begin to explore personal development techniques – making emotional, spiritual and physical well-being part of Vietnamese life. 
"Sometimes I have to pinch myself to realise that the things I had in my mind are now out in the real world. The initiatives have been growing so fast, so unexpectedly. I'm now leading a team of volunteers too, so I'm really grateful for all the feedback (and joiners) I've had from The Portfolio Collective community that has enabled me to create this platform."
Think this sounds like the right path for you? Come along to our monthly Get started event for new members to find out what a portfolio career could look like and how The Portfolio Collective can help you take those first steps towards professional success – and don't forget to connect with our community!
Keep up to date with the latest portfolio career news, tips and advice