So much of our ambition is shaped by our life story. The places we live in, the people we meet, the things we're passionate about—they all play a fundamental part in driving our sense of purpose. They're the little bits that define us and make us who we are. It's what helps us realise who we really want to be.
For Bernice Bisschops D'Souza, the ambition to build a portfolio career derived from her nomadic upbringing. She was born in Kenya, but found herself living in several different places around the world—Portugal, Germany, USA. Eventually she settled in the Netherlands with her husband where they started their family.
But the drive for connection and community followed her wherever she went—being part of something bigger than herself was important. Bernice wanted to help make the world a better place and in 2020 she was finally in a position to start doing just that.
Leaving the corporate world behind
Despite having a background in Marine Biology, Bernice found it difficult to get work in her field because of the language barrier. So she fell into a corporate career path, quickly working her way through the automotive and chemical industries. But something about the work she was doing never felt quite right.
"You sort of move independently through lots of roles, but I really wanted to do something that would fulfil me." 
The opportunity for change came in 2017 when she was laid off during a large company restructure. Suddenly, Bernice found herself spoilt for time. This opportunity for reflection and introspection made her realise that she had moved too far from the thing she really loved—her community.
For Bernice, 2020 was a year of passion; a time where she was able to do the things she enjoyed and build a business from the ground up. She knew that she loved cooking—and was rather good at it—so she decided to use her skills to help the people in her community who were struggling.
"I thought, given the pandemic, a lot of people need food. So I've been working on doing a takeaway from home, which is a little bit niche because we don't have a lot of Indian restaurants around here."
Finding a tribe of like minded professionals
From there, Bernice saw the potential for a business. The neighbourhood she lived in was virtually devoid of Indian cuisine, with a mostly white population. She just needed to figure out the finer details of getting her enterprise up-and-running.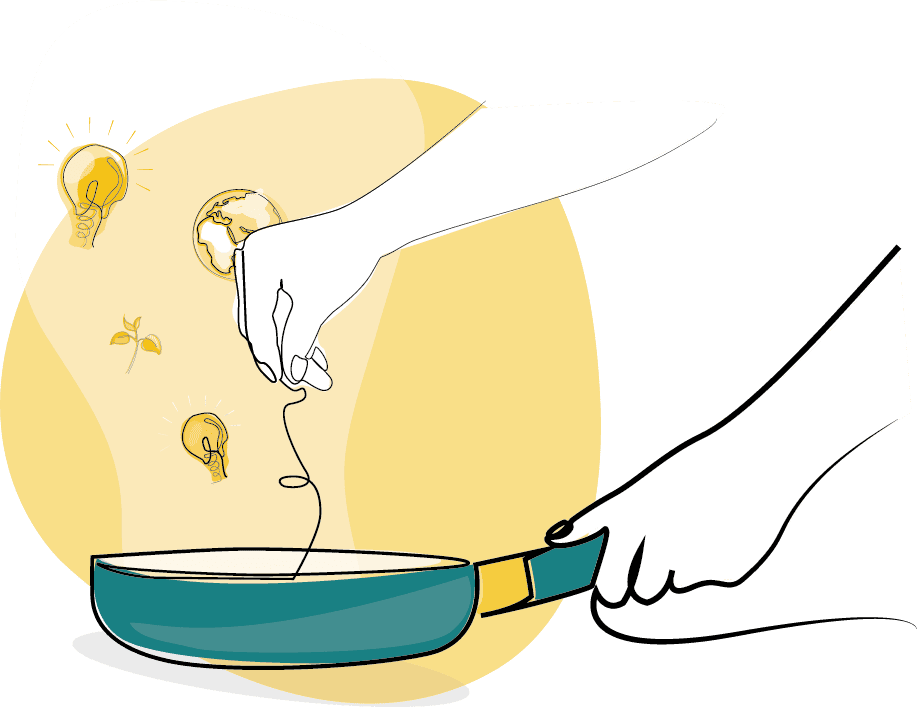 She knew she wanted to do something that had a positive impact on the world, and her scientific background allowed her a greater understanding of the social and environmental impacts of running a business. So she joined a group called Syntropic Enterprise which was created to help entrepreneurs design businesses that were both sustainable and eco-conscious.
Through that community, she met a member of The Portfolio Collective who convinced her to join the Catapult course, which played a big part in helping her to discover what it was that she really wanted to do long-term.
"I got a lot of support from The Portfolio Collective team and my cohort. That gave me plenty of insight into how I could tailor myself and find my way through."
At first, Bernice was a bit hesitant to write the business plan fast. However, because the pace of the course was quite swift—and the community was so welcoming—she quickly adapted and embraced the rapid learning culture.
It was about figuring herself out and discovering what she wanted out of the next stage of her career. Her mind was absolutely brimming with ideas, she just needed to narrow it down to what was possible. What she saw was the potential for connectivity in the online space. She wanted to work from home, so the concept of starting something virtual fit perfectly with her personal ambitions.
Building a socially conscious community
At first, Bernice was bringing the community together through food. Though she wanted to continue doing just that, she realised there was more that could be done to help support local business and build global connections between people who were passionate about sustainability.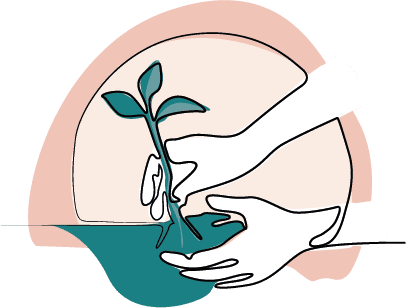 So Bernice made the conscious decision to only use local produce and suppliers. In that way, she was supporting her community and growing deeper connections with her neighbourhood. What started as a takeaway service became a socially conscious business model with the potential to bring the local community closer than ever before.
"It's about leaving the world a better place. How you do that in your work or your community, and as an individual, is by ensuring better synchrony with nature."
The many ways to connect a community
Helping out during the pandemic allowed Bernice an intimate look into how disjointed our communities can be. Not only were people struggling financially, but there were obvious language barriers that made it more difficult for people to relate and communicate.
During her time on the Catapult course, Bernice discovered a new path that she was interested in pursuing: teaching English. Alongside her takeaway business, Bernice is now researching and developing a way to connect people who are passionate about science and the environment through the development of English skills.
"I really want to bring people in contact with each other and I find that language helps a lot. Because I moved around from place to place, I've come across loads of incredibly wonderful people who struggle with English. So I want to reach out to them conversationally to help them build confidence so they can speak to others."
And therein lies her key mission—to link communities and bring people together so that they can understand each other on new levels.
Inviting others to follow in her footsteps
During her time on the Catapult course, Bernice realised the things that mattered most for her portfolio career. Drawing from her personal experiences allowed her to shape those values into the foundations for exciting new businesses.
"It was an amazing journey for me because everybody, especially the team who run the show, are non judgemental in the way they approach each individual. It was a fantastic platform for learning to identify yourself and for getting to know new people. You get to know what they do, what their passion is and which road they're going down. Then, perhaps, you can even hire them for your services."
So how will you shape your career ambitions in the months or years to come? Join our community today to learn how others have forged their own paths, and you may even find a bit of inspiration for your next venture along the way.
Think this sounds like the right path for you? Come along to our monthly Get started event for new members to find out what a portfolio career could look like and how The Portfolio Collective can help you take those first steps towards professional success – and don't forget to connect with our community!
Keep up to date with the latest portfolio career news, tips and advice