How often do you follow your passions? Are they embedded in your everyday life or do you tuck them aside for those out-of-office moments between Zoom calls and client pitches? Just imagine how happy you'd be if you channelled all that drive and energy into building a portfolio career shaped by the things you love.
We should all aim for passion and work to go hand in hand – it's the best way to build a career with meaning; one that drives you to do more and be more with each passing day. For Heather Sharp, that meant creating a career around her drive for adventure. She realised quickly she wasn't meant to be stuck at a desk, and a decade in the British Army allowed her the opportunity to travel and discover the true depths of what she was capable of.
Now, she's inspiring more women to challenge themselves and explore the world from new heights. Find out how the time she spent on our Catapult course helped her launch her business and find the support network she needed.
Discovering a new path (in a somewhat surprising place)
Heather didn't always plan on becoming an officer. She wasn't following family or friends into the army, rather, the seed was planted when she decided to take part in the Officer Training Corps at university – a student society that offered adventure and sport training as well as leadership and military instruction.
"I had such a brilliant time and never thought I would join the army after that, but then I worked at the treasury in Whitehall and realised a desk job wasn't for me. I sought more adventure and excitement, so I decided to join the army."
She knew right away that she wasn't cut out for a traditional 9-to-5. She needed to be challenged and wanted to explore the world. So she left her statistician job at the treasury and started a ten year stint as an officer in the British Army. There, she met her husband and they started a family. That was when Heather decided to make a drastic change.
"I served ten years in the regular army and had such an exciting career – I traveled the world and had so many adventures. Then I got married, had my kids, and when it was too difficult to juggle with both me and my partner in the military, I decided to leave."
Entering a new phase of life
Leaving her job behind was difficult – being a soldier has been part of Heather's identity for so long and suddenly she was faced with an overwhelming sense of loneliness. So she decided to do something about it and start building connections with other officers' wives, providing them with the chance to explore that same sense of adventure she had enjoyed during her time in uniform.
"I lost my identity and my sense of belonging when I was no longer part of the military. My partner was traveling and I really struggled with loneliness. I saw life on the other side of the fence and I wanted to give back to the incredible community that holds the fort at home. So I set up Forces Wives Challenge to give these women the same opportunities that I had – all the adventures and the travel and the excitement – to generate the camaraderie, the teamwork and the sense of belonging."
In 2019, Heather launched Forces Wives Challenge, a social enterprise that unites women who have partners in the armed forces through adventure and challenge. Together, they trek through extreme terrains and chase a passion for adventure, all whilst fortifying friendships, building resilience and tackling the challenges of military life.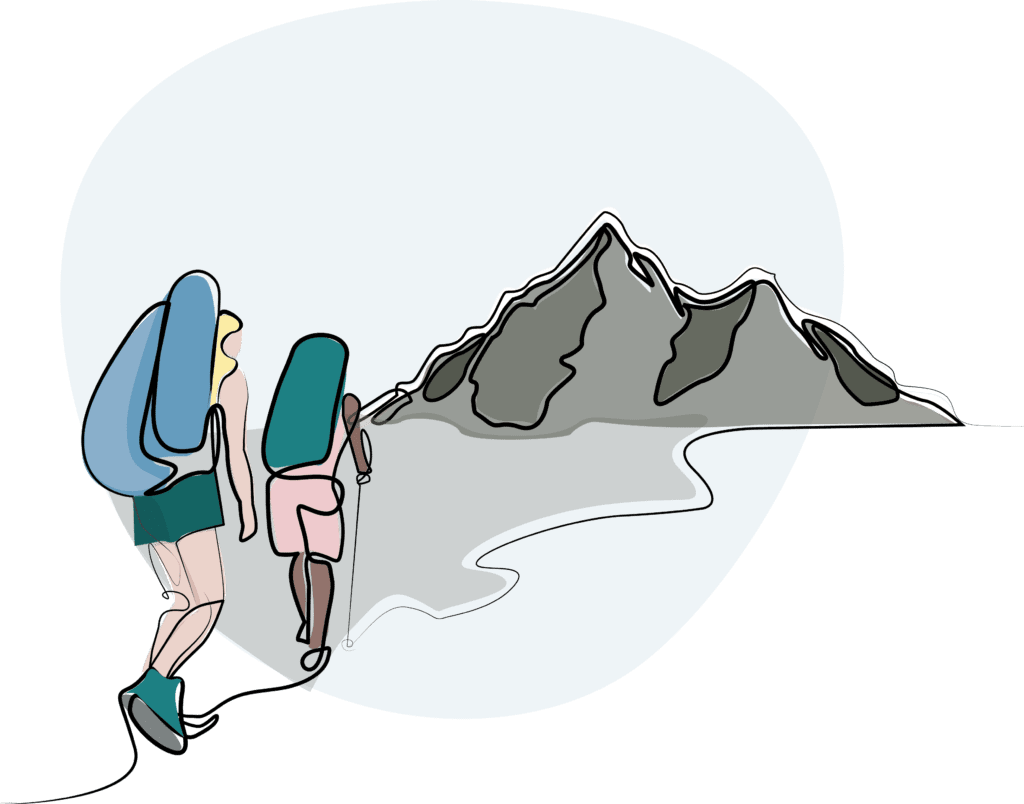 "We've done a huge spectrum of things, from having 100 wives climbing Pen y Fan in the Brecon Beacons to taking a team to Chile to climb the world's highest volcano in the Atacama desert. In March 2022, we're taking the first ever all-female team to reenact the Heroes of Telemark in Norway, which is a really exciting expedition.
Seeking out support and advice
Suddenly, Heather had an exciting new business plan, but she was navigating her portfolio career alone. That's when she decided to seek out some much-needed support. She heard about The Portfolio Collective through a friend and they both signed up to our Catapult course.
"When you set up your own business, it can be incredibly isolating – especially when you come from somewhere like the army where you have little business experience. To join a community like TPC where there's always someone on hand to offer advice was extremely useful. The Catapult course was great, taking me step-by-step through the thought process of setting up my own business and launching a portfolio career. It's been a really amazing community to be part of."
Now, Heather has an immense support network filled with other portfolio professionals – on the same journey as she is, but with a diverse set of complementary skills. It's the perfect place for her to ask questions, get feedback, collaborate and promote the work she's doing with the military wives community.
"Every single person is wonderfully unique – we all have our own experiences, our own set of values, and we all have the potential to go out in the world and create positive change. It's about sitting down and thinking – what positive change do I want to make? Then going out and making it."
Looking ahead to tomorrow
With more expeditions on the horizon, Heather will continue to bring together military wives and strengthen that community of support. For now, she's focused on securing the corporate sponsorship and funding they need to keep driving their mission forward. 
During the previous Forces Wives Challenge to Chile, they created a documentary that chronicled their experiences (which will be coming out soon) and they plan on doing the same for their upcoming Heroes of Telemark journey. That way, these women can continue to tell their stories and celebrate the bravery of the people who faced these journeys before them.
"If you're going to put all your time and your passion into something, you really need to know why you're doing it and what you want to get out of it. For FWC, it's absolutely about giving women the opportunity to experience adventure and step outside their comfort zones to learn how much they can grow."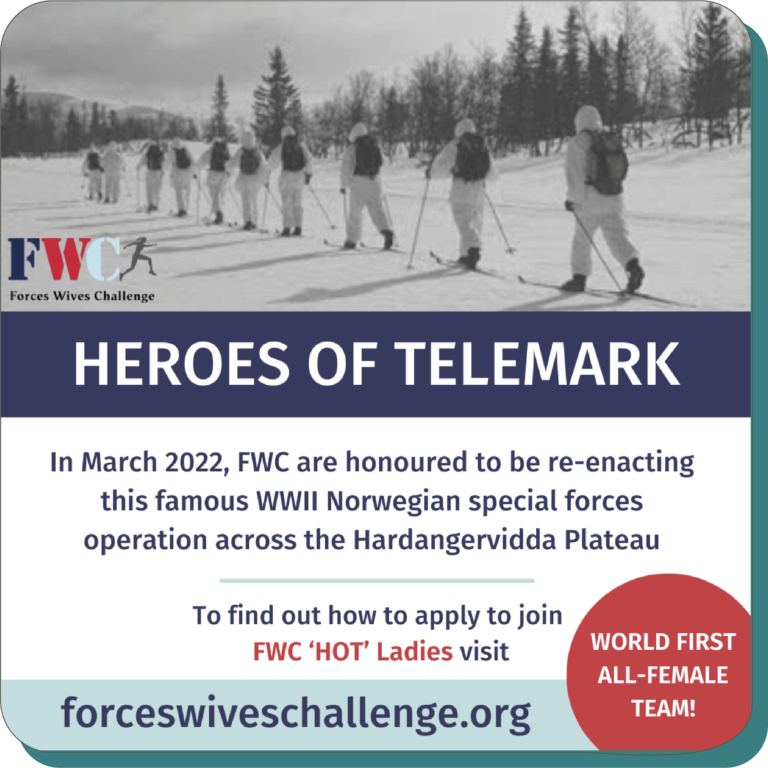 Think this sounds like the right path for you? Come along to our monthly Get started event for new members to find out what a portfolio career could look like and how The Portfolio Collective can help you take those first steps towards professional success – and don't forget to connect with our community!
Keep up to date with the latest portfolio career news, tips and advice