Nobody ever said looking after your sales pipeline was going to be easy, but it doesn't have to be complicated. Once you get the initial foundations in place, it's simply a case of keeping information and processes up-to-date. As your portfolio business and reputation grows, so too will your client list, which is why it's important to spot mistakes in your processes early on.
What may have begun as a spreadsheet (or – god forbid – even a physical rolodex) will eventually need to evolve into something more automated and intuitive. Luckly, there are plenty of online tools that can help you do just that.
But first, you need to be aware of the limitations and missteps that could be holding you back.
1. You aren't casting your net wide enough
A lot of new businesses fall victim to the outdated notion that it costs nearly 5x more to acquire a new customer than it does to retain a current one. That figure, however, is based on mass-produced products and doesn't necessarily ring true for portfolio professionals. Yes, things like marketing and lead generation cost money, but you can't lose sight of what's really important – connecting with people and delivering value. 
If you want to grow your sales pipeline, you need to be courageous. Don't be afraid to reach out to anyone and everyone. Even if one lead doesn't work out, they might connect you to another that does.
Don't just focus on one channel – reach out to people via social media, email, personal contacts, and organic search. All of these touch points are vital for getting your brand and your services out there. Write an attention-grabbing blog or a LinkedIn post. Share content on Twitter and Facebook. Join a community like The Portfolio Collective or a group on LinkedIn. The more active you are in professional communities, the more recognition you earn and the more likely you are to turn cold leads into warm prospects.
2. You're chasing unicorns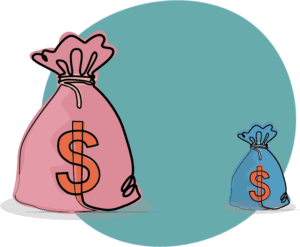 Every now and then a potential client comes along that seems too good to be true. Often, that's because they are. Big sales are great for growth and reputation, but they take a lot of time and dedication. Of course, we're not saying to completely ignore a lead that's been lingering too long in your pipeline; you just need to ensure that this prospect can and will pay off.
Ask yourself: Am I being too optimistic about this lead? Sometimes, it's better to cut your losses and focus your attention on more small sales than one time-consuming big one that isn't guaranteed to pay off.
The other thing to consider is that maybe the lead isn't an unattainable dream, but rather you just need to improve the way you nurture that particular prospect. Think about your communication strategy and pitch. Did you effectively portray how your product or service can serve that prospect's unique needs? Did you discover and address their pain points? Make sure to ask plenty of probing questions during the initial discovery conversations to ensure you fully understand what that client needs from you. 
3. You aren't properly scoring your leads
Finding prospects is one thing. Actually turning them into paying clients is another. Warm leads can easily go cold if you don't look after them. Do you have a scoring system in place? If not, we recommend thinking about the criteria that determines a qualified lead for your business. Which demographics are more likely to buy from you? Are they from certain industries? Are they individuals or businesses? What sort of behaviour indicates their level of interest?
A lot of this is data that you'll have already gathered if you've created buyer personas, but there are other indicators which you should be considering as well – things like the prospect's behaviour.
Ask yourself:
Do they

fit

my key customer type?
How have they

interacted

with my advertising or website? Have they requested a demo? Have they visited a product or pricing page?
How

engaged

are their interactions? Did they visit my site multiple times? Did they fill out a form or send me an email?
Plenty of sales pipeline platforms have lead scoring already built in, making the process a lot less manual. We break that down further in some of our recommended platforms here.
4. You don't have a nurture campaign in place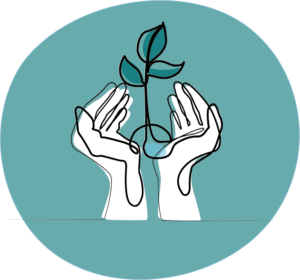 Did you know that 80% of leads never actually convert into sales? That's because not everyone who gets in touch or visits your website is ready to start spending. Some are just browsing or gathering information, but that doesn't mean that they won't spend with you when they're ready. You just need to know how to nurture that relationship.
Communication is important. The biggest mistake you can make is to pitch your services right from the first conversation. Just because someone visits your website doesn't mean you should jump straight to sending a quote. Instead, guide them through the sales funnel. Rather than pitching straight off the bat, spend some time getting to know them and what they're after.
Do you have a lead that's showing interest but isn't ready to buy just yet? We recommend the following:


Respond in a timely fashion

–

According to Harvard Business Review

, people who reach out to leads within an hour of them getting in contact are seven times more likely to have a meaningful conversation. Of course, not everyone has the luxury to reply right away, but try not to leave it a few days before you respond.

 

Segment your contacts

– This is an incredibly underutilised practice that's important for both nurturing and retaining leads. Which customers are new and which are lapsed? Which leads are hot and which are cold? By breaking contacts up into different groups, it's easier for you to tailor your communications.

 

Create automated nurture campaigns for those segments

– If you're using an email platform, you can easily automate your messaging. That way, you don't have to spend so much time manually reaching out to potential and existing customers. Just be careful not to do this for all your communication because it can quickly feel templated and generic.

 

Align your marketing with customer data

– The best way to reach more leads is to take insights from your current list and apply that to your marketing efforts. Not only will that personalise the customer experience, it will help you weed out some of the less suitable prospects, saving you money down the line.
In the end, it's all about adaptability and evolution
If you want to grow, you can't rely on the same behaviours. Don't wait until things have gotten messy to try and put the right processes in place. You need to look at your funnel and recognise the blockers that are holding you back now so you can prepare yourself for better sales practices later on.
Eager to learn more about building effective sales and marketing strategies. We cover all this and then some in our Catapult Course. Who knows, it may just be the thing that propels your portfolio career to profound new heights!