Wow, what a year's it's been! Since launching The Portfolio Collective in July of 2020, we've had over 50,000 visitors join us to soak up our many articles, podcasts, events, training courses, and work opportunities. Of those, 3,000 have signed up to go 'all-in' on becoming part of our awesome community. It's been a period of incredible growth, where the reputation of TPC has permeated through social platforms, professional networks, and universities like wildfire – much of which has happened entirely organically! There's nothing better than having a connection of a connection reach out to gush about all the cool things they've heard about us and how much we've helped portfolio professionals achieve.
With the one year anniversary of TPC arriving, we thought it would be nice to take some time to reflect on all the amazing things we've accomplished and give you a taste of what's coming next.
Let's dive in!
We've published 75 articles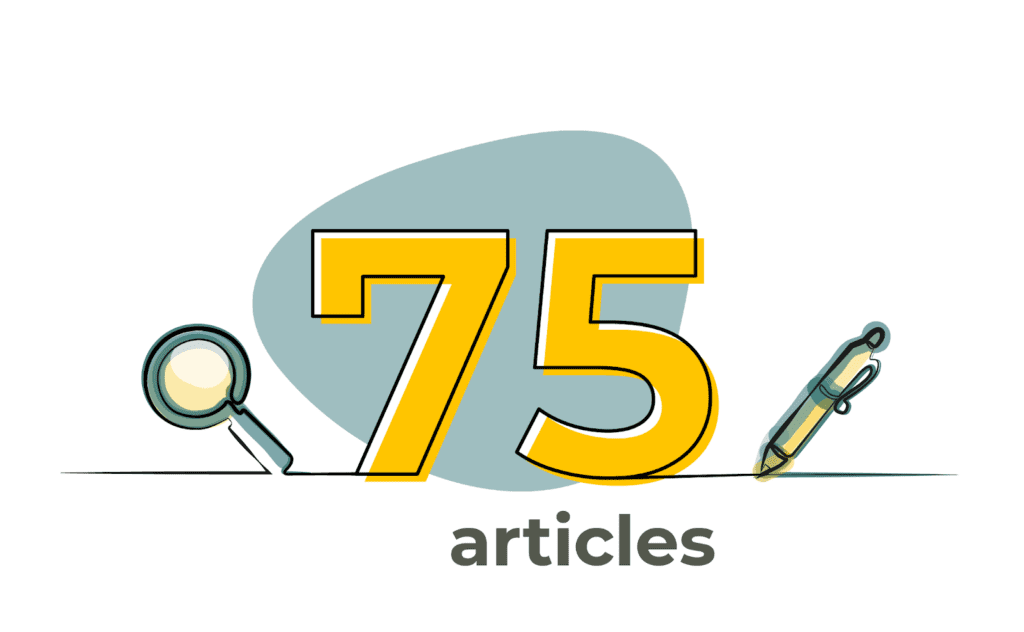 Our first goal as a company was to create a huge library of content for our users, so that they had a wealth of information to turn to as they navigated through their portfolio careers – and believe us when we say that we've been busy doing just that!
In twelve months, we have researched and created 75 articles. Some of these have been written by our members, others are celebrating the inspiring people who help shape our community every day. Going forward, we're excited to get more members involved in writing and posting content, creating a network of support that draws from a diversity of experiences and expertise.
You can explore our full library of articles here.
We've hosted over 200 events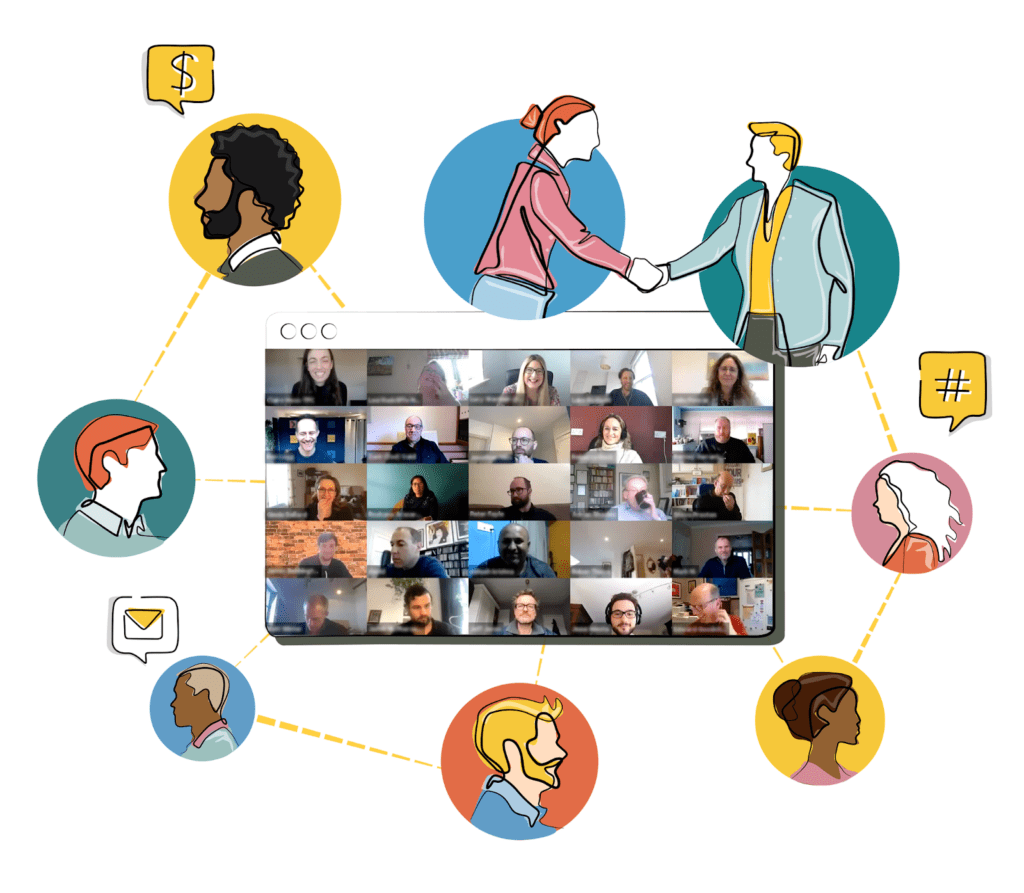 It was important that we provided not just informative events for our members, but spaces for them to connect and socialise in the midst of an overwhelming period of isolation.
Now, we host a range of weekly and monthly events, some of which are small group discussions for our members, others are bigger fireside chats and networking opportunities that are open to the wider public. This helps promote collaboration, creativity, and relationship-building for those working in an otherwise remote environment. Plus, it's a great way to expand your network and establish some solid friendships with people who are in the same boat as you.
You can view our full calendars of events here to get involved in future conversations.
Catapult is an astounding 5-star success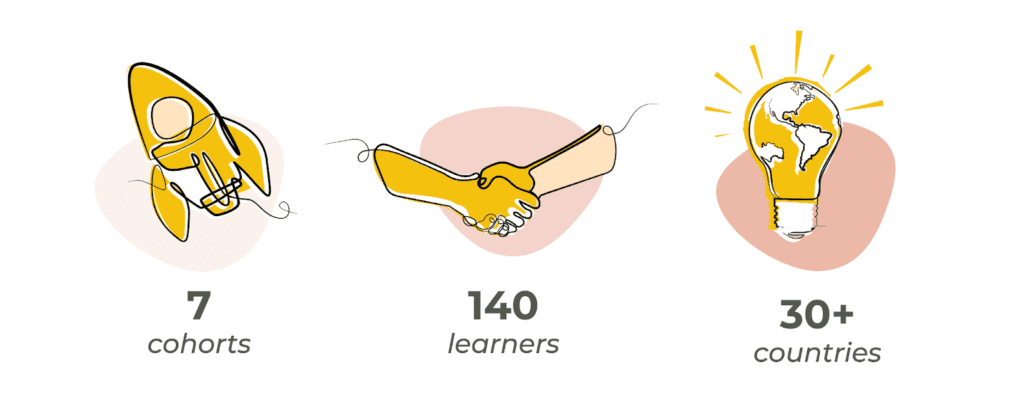 When we first launched our Catapult course, we set out to create an immersive learning experience for professionals who were keen to learn how to launch (or relaunch) their portfolio careers. People with decades of experience were eager to adapt to the changing world of work, and our course provided them with the insights they needed to reflect, plan, communicate, and successfully launch their offerings.
To date we have taught seven cohorts with 140 learners from 30+ countries, from all industries, backgrounds, and levels of experience. This diversity is one of the great things about this course. When your peers are a global mix of engineers, economists, vets, architects, startup execs, investors, film makers, and more, there are so many more opportunities for learning and collaboration. 
Now, we have a 100% five star rating on Trustpilot and a wealth of insights to draw from for future cohorts – but don't worry, there's more exciting news to come around Catapult!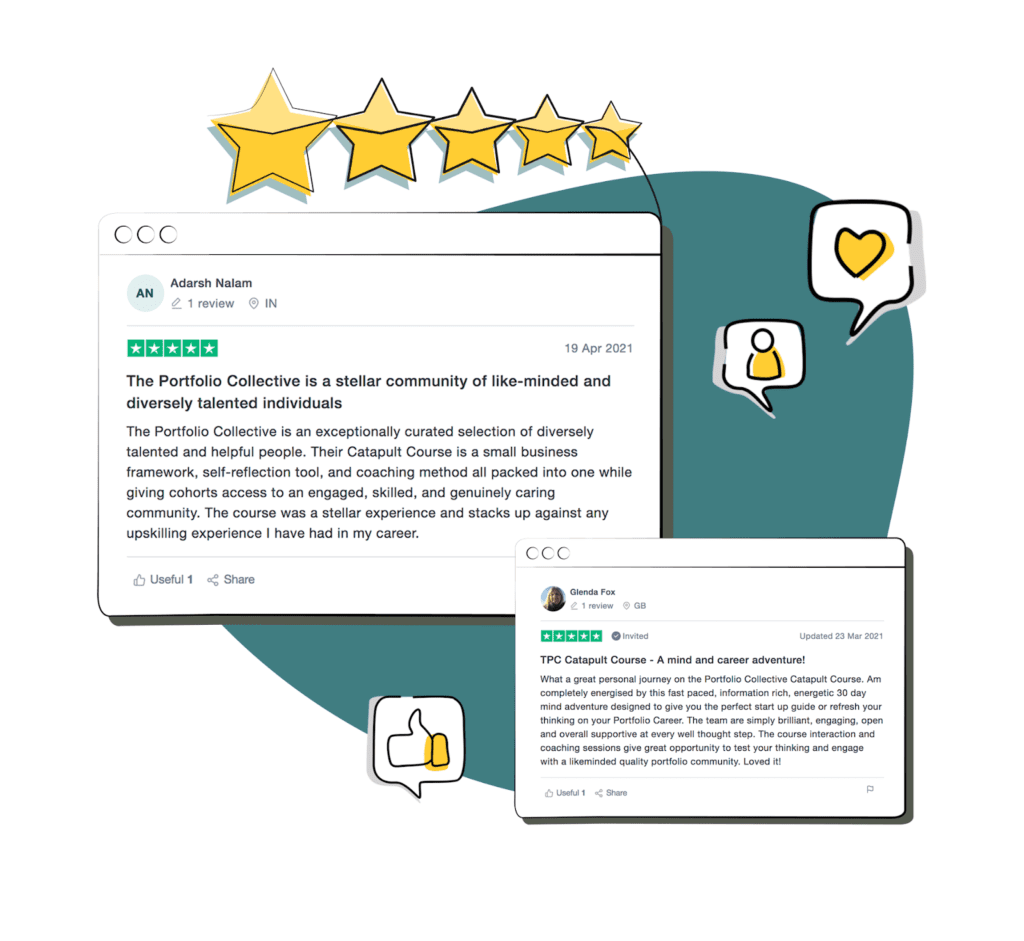 Our team is growing – and now we're helping YOU land work
We started with a dream and three incredibly experienced and innovative founders: Ben, Fiona, and Jesus. Now, we have a team of 14 fantastic people who help build and refine our community every single day. We're still growing and will continue to grow as our community becomes bigger and more renowned.
Interested in joining our team? Check out the vacancies we're looking to fill today.
But that's not all we've achieved this past year! We recently turned our focus towards helping our members find work with the launch of our talent matching service. Now, when startups and headhunters come to us looking for part-time professionals, we match them with members from our community that have the backgrounds and skills they're looking for.
We've raised £500k – and that's before crowdfunding!
Anyone who's worked with a startup can tell you that fundraising is hard work – but we had a vision, a mission, and momentum that resonated with so many investors, making it that much easier to secure investment and get the right backing behind our growth.
We've reached our initial goal to raise £500k, and it looks like we're on track to surpass that amount. Later this year, we'll be opening a crowdfunding campaign to the public, which will allow our supporters and members to get more involved in helping launch the community to new heights and benefit further from our growth.
Our membership subscription is about to launch
This is probably the thing we're most excited about as it is literally launching next week. From Monday, we're offering a range of membership options for our community, from the free Explorer tier that allows you to build your profile, attend events, and build up your network, to the learning-focused Pioneer option that includes access to our Catapult course as well as a whole host of exciting masterclasses throughout the year.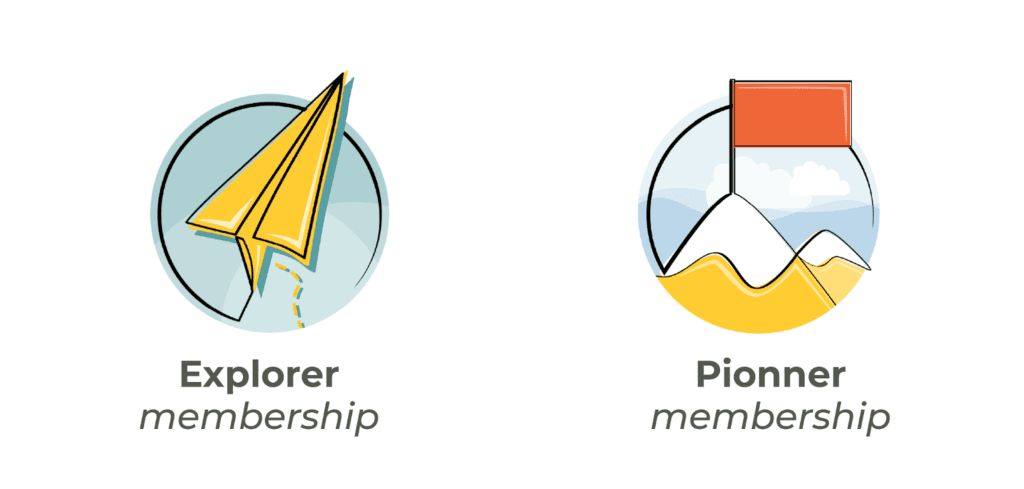 We'll continue to add more features and goodies as our Pioneer membership grows, including exclusive discounts, editable legal and financial templates, and endorsements and accreditations for our members.
The next generation of Catapult is coming – plus plenty of new masterclasses
A year and seven Catapult cohorts completed has given us amazing insights around what people want and need in order to flourish in their portfolio careers. That's why we've spent the last few months developing a stronger and more focused version designed for new and seasoned portfolio professionals alike.
We're thrilled to announce that Catapult 2.0 is officially launching next month and we'll be introducing two distinct learning tracks to ensure a more tailored experience for participants: the Generalist Track and the Focus track.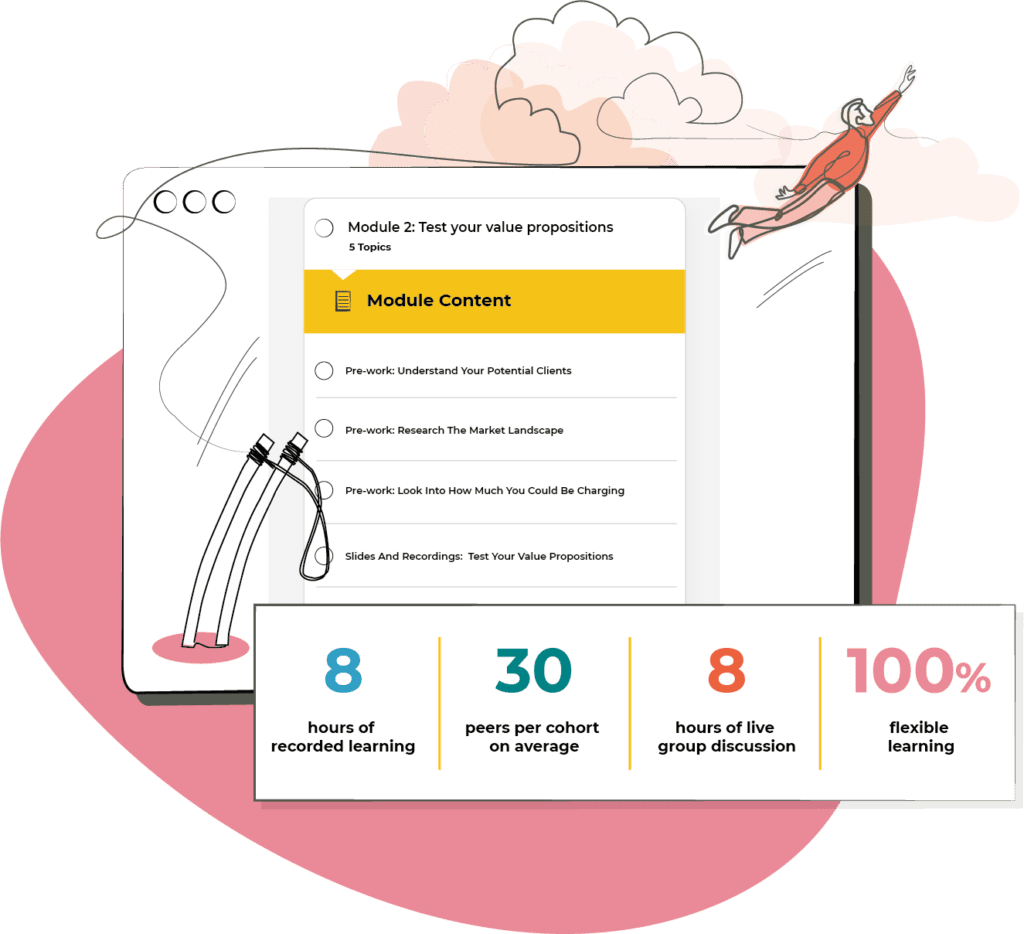 We'll be switching from live taught modules to recorded ones, allowing learners the flexibility to fit study around their schedules. But don't worry, we'll still be hosting weekly live small group discussions and there will be plenty of opportunities to get feedback from your cohort and build up your professional connections throughout the course.
Interested in attending the new-and-improved Catapult? Register your interest now.
If you're keen on learning about our upcoming masterclasses, you can view the full list here.
What's next for The Portfolio Collective?
This has been a truly incredible year and we can't wait to see how much The Portfolio Collective will grow over the next twelve months. We've got a lot of big plans in store around learning and development, plus we're investing in new ways for our members to connect, collaborate, and land work.
Of course, we wouldn't be where we are without the amazing support of our members, so we just wanted to extend a huge thank you to everyone who's helped make our community what it is today – you're awesome! Let's keep driving the portfolio career revolution!