January is, and always has been, a time of reflection. It's that point in the year where you stop and evaluate what you've accomplished and how you'd like to build on the momentum of the past few months. 
For us at The Portfolio Collective, that means thinking back to each and every person who helped shape our community into the collaborative and supportive ecosystem that it is today, particularly those that joined through our Catapult course—many of whom continue to engage on our platform, helping to usher in new learners and expand our tribe.
What the growth of our community has made abundantly clear is that the working world has changed for good. People no longer want to be limited to 'traditional' forms of employment, choosing instead to design their own paths. With more businesses contracting out work than ever before, there's never been a better time to be a portfolio professional.
Creating a collaborative community of learners
Since launching The Portfolio Collective in 2020, we've had hundreds of leaners on our Catapult course and over 750 people sign up to our workshops and masterclasses. That's not to mention the thousands who have come to our events. What that's resulted in is a network of 5,000+ people sharing wins and woes, learning and developing and providing valuable feedback and expertise to help support one another's journeys as portfolio professionals.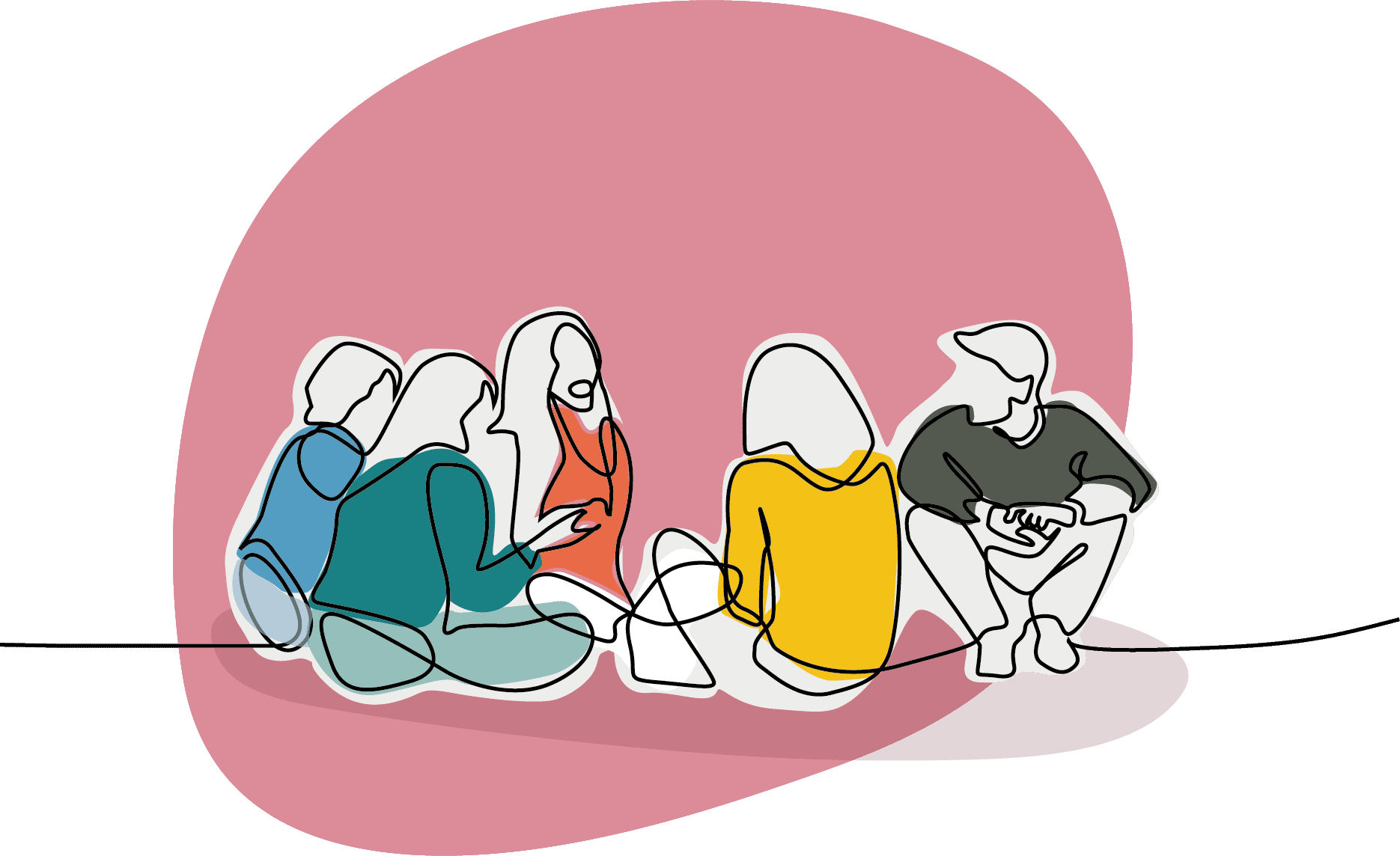 It's a cycle of continuous learning fostered by both the TPC Team and our members who help our platform thrive. That's such a fundamental part of this experience—we're not just telling you how to be successful in your portfolio career, we're showing you through the authentic interactions you create within one another across the community.
So with the start of the new year bringing with it new possibilities and our crowdfund just around the corner, there is even greater potential for growth in our community. That's why we felt the need to ask ourselves: What have we learned from the courses and events we've run so far? Here's what we've come up with.
1. There's always potential to improve your portfolio career
Initially our Catapult course was designed for those just starting out, yet we found it was equally as valuable for people who were already in portfolio careers – even those that had been doing it for decades.  
Surely, they knew everything about the portfolio lifestyle already. So why would they want to go on a beginner's course? The short answer? The world keeps changing and there's always more to learn.
It turns out that the high-touch, action orientated structure of our Catapult course offered a different type of support. For some people, that was understanding the basics. For others, it was learning to refine what they had already created.
All of our learners have a diverse range of professional backgrounds, experience levels and lifestyles, yet all benefit from the different dimensions of support in their own way. 
2. Most people struggle to define their 'why'
It's so easy to get caught up in the 'what' – what's the service, the price, the client, etc? But how many people actually stop to think about why they're doing what they are doing?
Even as we taught and discussed how to 'find your why', we saw how much of a natural instinct it was for people to instantly shift back to the 'what' and the 'how' – i.e. what they were offering and how they planned to do it. That's because it's much harder to craft a coherent personal story and share it in a meaningful way. 
However, when our learners were able to pinpoint the driving force behind why they wanted to offer a particular service, we witnessed more breakthroughs, aha moments and excitement than during any other part of the course.
3. Helping others can improve our own portfolio careers
Personally, this was one of my favourite discoveries. We'd see people thinking really hard about their own portfolio careers, get a bit stuck and experience frustration. But when they were coaching or offering advice to others, they'd instantly light up, gain confidence and have a real sense of clarity.
It turns out that shifting your focus away from your own challenges and onto someone else's can in fact give you unexpected clarity on your own situation, no matter your field or level of experience. 
Gifting someone else a powerful coaching question, an invaluable resource or personal insight might just be what your portfolio career needs. And that can offer a renewed sense of fulfilment, a feeling of connection and a different perspective you may not have had otherwise.
4. Structure and accountability have more power than you think
We all procrastinate in different ways. With social media and WhatsApp conversations constantly pinging away in our pockets, it can be difficult to maintain the same levels of productivity in a home working environment.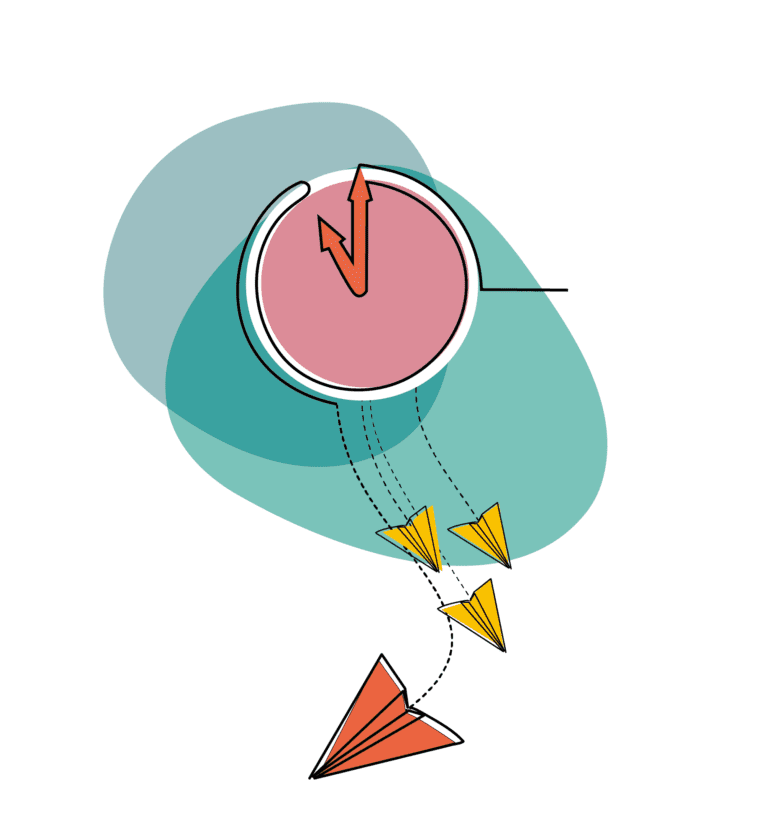 That's why structure and accountability are so key. Whether that's putting in the time to create your website or having a regular rhythm in your working week that keeps you on target. When you shift into a portfolio career, you're the master of your own time. That means there's a fine balance between being productive and burning yourself out. It's important to find a rhythm that works for you and set clear boundaries that keep your career from consuming your life.
5. It helps to define your values and offerings early on
As we got familiar with how people flowed through the Catapult course, we started to see a few patterns. Namely that those who had established more clarity in the first two modules found everything easier on the rest of the course. 
Investing time to do the work right from the start establishes solid foundations that you can build on through the rest of your career. That being said, we don't expect you to figure everything out on day one. You'll continue to evolve as the course progresses, but having a stake in the ground as a starting reference is highly beneficial. 
If you find yourself facing a number of challenges later down the line, it might be time to go back and revisit the basics of your value proposition, personal story and positioning. As we saw from those who've been doing this for years, there's always room for further refinement.
Ready to take that next step in your portfolio career?
No matter where you are in your career, there's always an opportunity to keep learning. And being comfortable with the messy and imperfect process but still able to take forward action is a key marker of success. We discover new things with every course, masterclass and event we run, which is why we continue to expand our offerings and provide new insights that can benefit your portfolio career.
Want to support our growth and ensure more learning opportunities for portfolio professionals? Register for our crowdfund and help us inspire, nurture and empower more portfolio careers than ever before.