It's hard to think about where your career can go after working for a tech pioneer like Google. The work is stimulating, the people are smart, the brand is massive, the environment is nurturing and the culture is hard to replicate. That's why so many Googlers with itchy feet find themselves wondering what the next step should be. Going to a large non-digital corporate can seem like a slow death. Moving to another tech titan feels a bit samey. So for most ex-Google employees (AKA Xooglers), going to another big organisation isn't appealing. They need more excitement, innovation and autonomy.

The good news is that there's a widespread network of former Googlers, many of whom connect through the Xoogler community to support one another, share ideas and collaborate. The majority of those have gone on to become either portfolio professionals or startup founders. Indeed, within The Portfolio Collective community, the biggest group by corporate background is Xooglers.

A portfolio career basically means not having just one source of income, but multiple. So if you're thinking about taking that next step post-Google, it's worth considering all the benefits that a portfolio lifestyle can offer. First, let's explore why it's such a popular path for Xooglers.

The seamless transition into portfolio careers
We recently spoke to a group of Xooglers from our community to find out why a portfolio career was such a no-brainer for ex-Google employees. Everyone involved in that conversation came from widely different backgrounds:
What this chat demonstrated was that working for Google opens the doors to a range of exciting possibilities. For many, a portfolio career offers the same level of purpose, variety and innovation.

Below are just a few of the reasons why Jenny, Philipp, Emma and Ben decided to pursue a portfolio lifestyle after Google. Find out if this is the right step for you.
Portfolio careers are more purpose-driven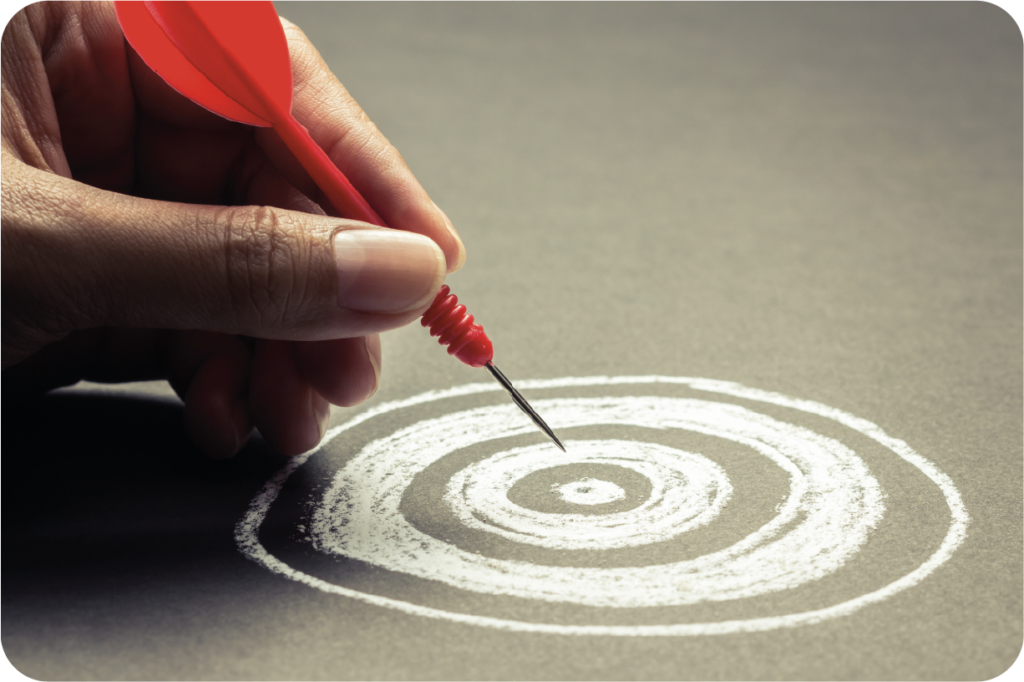 When you come from a professional environment shaped by purpose and meaning, it's hard to start at another workplace that doesn't live up to that standard. For many Xooglers, the only way to drive that sense of purpose is to build something of their own that aligns with their unique passions.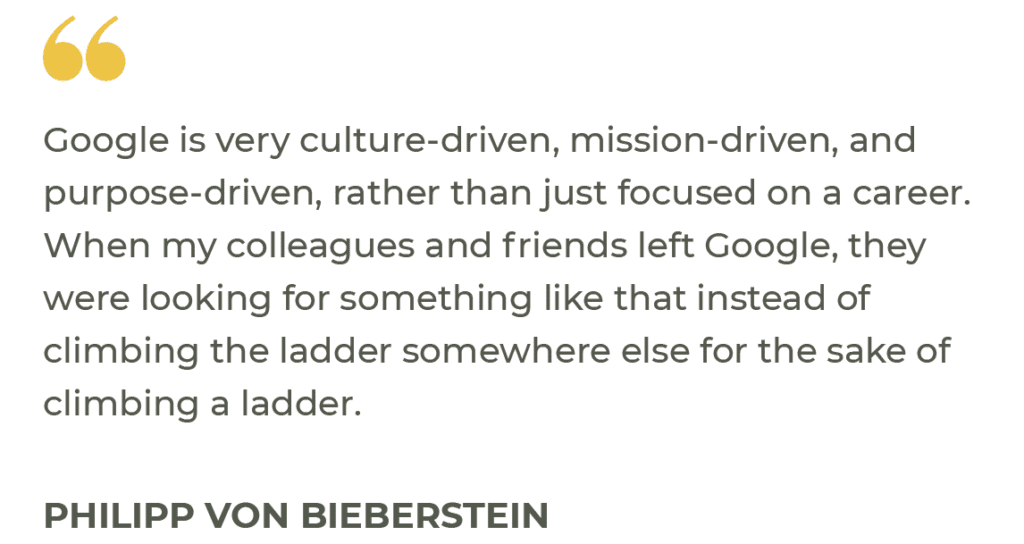 Not only does Google encourage creativity and innovation, it champions a wider sense of accessibility, ensuring that information is available for all. For Emma, that purpose-driven attitude was the thing that attracted her to working for Google in the first place. Once she left, she moved to an alternative legal service provider, but the emphasis there was more on supporting a variety of different  client missions rather than a single one that was aligned with her own. Often, she wasn't inspired by her clients' missions, so she decided to branch off and become more selective about the people she was working with.
Portfolio careers tap into that same entrepreneurial spirit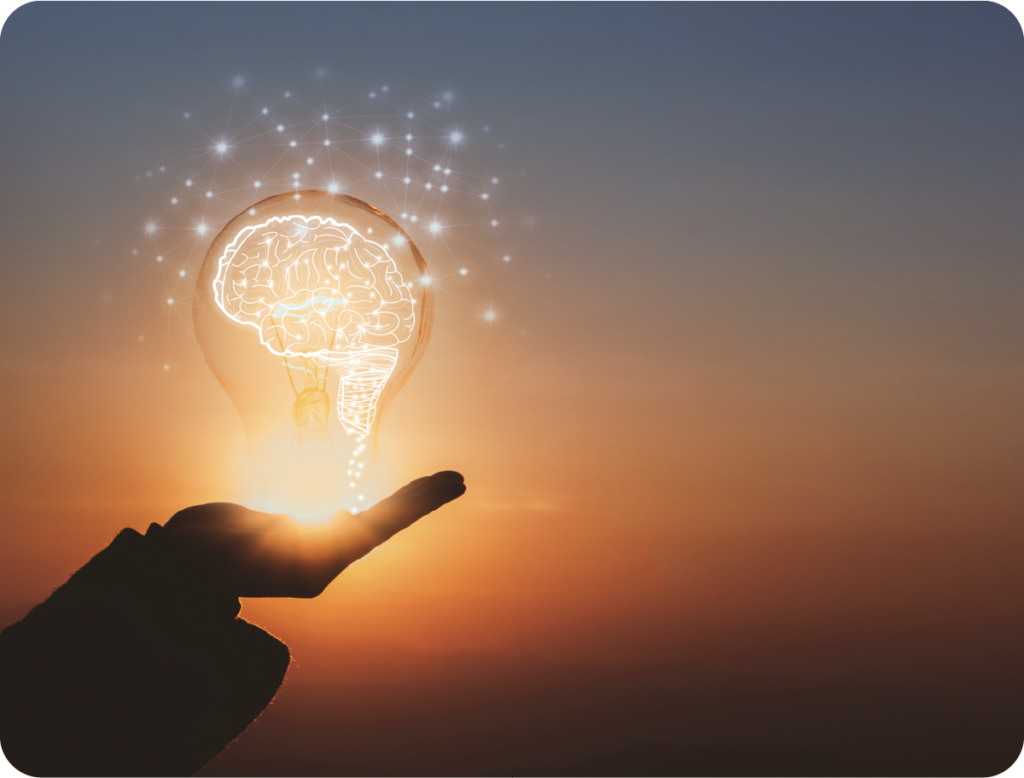 It's not just the mission that inspires Google employees, it's the freedom to innovate and be more enterprising. Google has long been a champion of entrepreneurship – so much so that it's baked into their culture, with a '20% time' offer that encourages employees to spend a fifth of their time working on other innovative projects outside of their day jobs. What that allows is for people to try different things that aren't part of their current job description. In essence, Google encourages their employees to always think outside the box and innovate.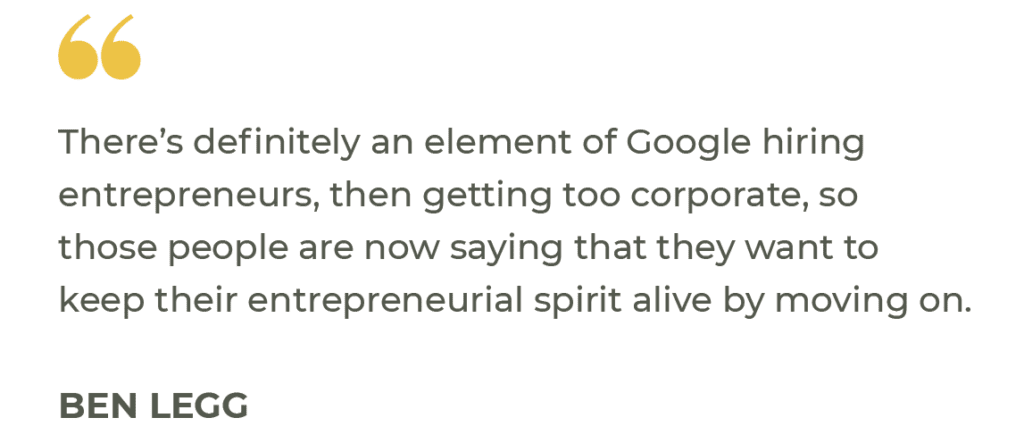 Many Xooglers with portfolio careers continue to engage in the same type of project split, balancing different jobs in order to maintain a varied workload that speaks to all their interests. It's part of the entrepreneurial spirit that inspires portfolio professionals to keep embracing new opportunities and ensure they're living – and working – with purpose. That way, they live a life shaped around meaning, not just a pay cheque. Many of these projects then go on to become new businesses – having the Google name in your employment history can go a long way to building trust from investors when securing the funding you need to get started.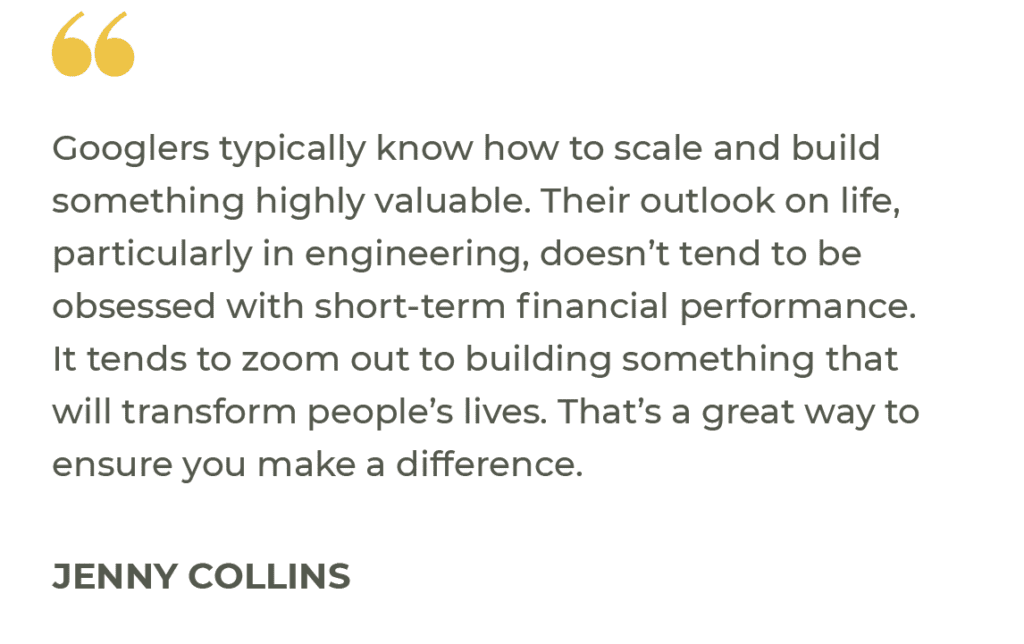 Xooglers already have a strong network to build from
One of the most astounding aspects of the Xoogler community is the continued network of support it provides. People who leave Google go on to do amazing things, from starting venture capital groups to launching companies and even mentoring one another.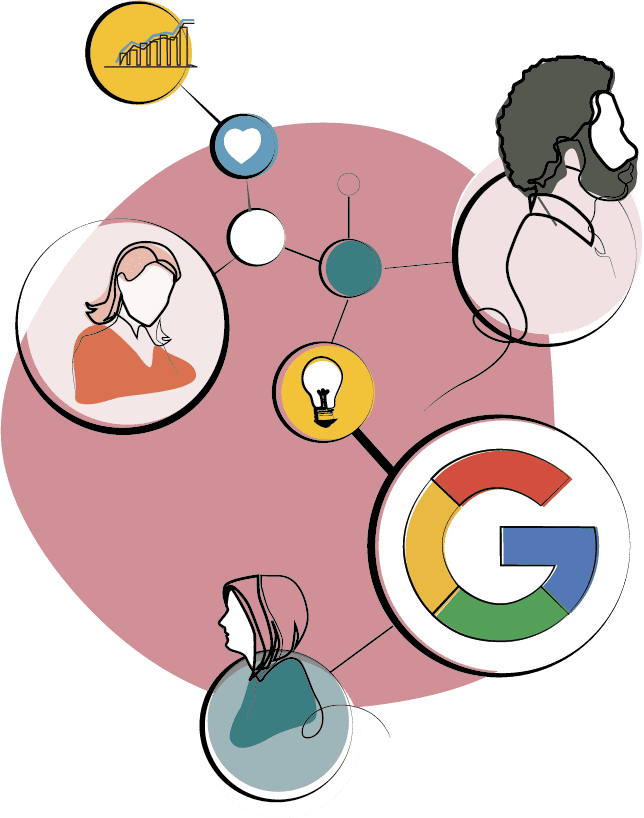 That global community sticks with you even after you've moved onto something else, which is great for anyone thinking of starting a portfolio career. Google exceeds in its ability to hire smart people and continuously challenge them. Most of these people thrive in that environment and search for new ways to continue learning and keep innovating. The Xoogler network provides the connections and assistance that current and ex-employees need to find opportunities and build their own paths.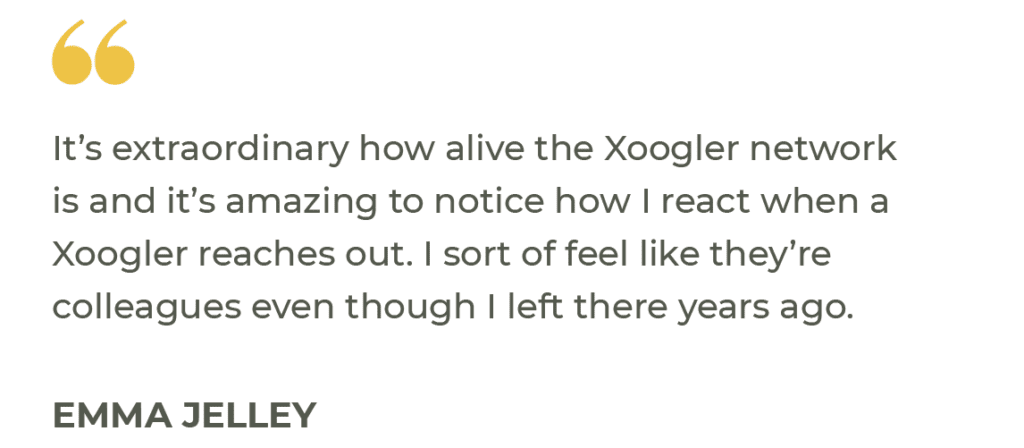 It's about creating the career you want
Portfolio careers are increasingly becoming more popular with people from all industries and professions. The fact that it's such an attractive space for ex-Google employees just goes to show that it provides the same type of mental stimulation and purpose that you'd get from one of the world's most celebrated brands.
When you launch a portfolio career, you get to shape your own working culture and, by extension, the values and purpose that drive your professional pursuits.
Think this sounds like the right path for you? Come along to our monthly Get started event for new members to find out what a portfolio career could look like and how The Portfolio Collective can help you take those first steps towards professional success – and don't forget to connect with our community!
Keep up to date with the latest portfolio career news, tips and advice