We're only just starting to discover the full potential of artificial intelligence (AI). Over the last decade, it's become such an integrated part of our working culture and lives in general – we use AI in predictive text on our mobile phones and in email; it determines what we engage with on social media and who sees our sponsored content and ads; it helps us organise our lives through smart assistants like Siri and Alexa.
According to Fortune Business Insights, the global artificial intelligence market is expected to be worth $267 billion by 2027. Yet there is still a fair bit of skepticism around the topic. We know the benefits, but the term conjures up science fiction fantasies about robots making humans obsolete. In reality, it's the fastest growing technology used by organisations big and small, from governments and corporates to portfolio professionals like you. 
How AI is changing the future of work
The impacts of artificial intelligence on the global workforce are two-fold. Firstly, automated technology makes our lives easier by removing a lot of the manual planning and organisation. On the other hand, it poses a threat to certain types of roles. According to Nesta, more than 17% of people are employed in occupations that are likely to disappear by 2030. However, it's not simply a case of computers sweeping in and taking jobs away; it's about adaptation and learning to work in conjunction with smart technology. Rather than stealing work, AI is shaping what McKinsey & Co so fondly refer to as "the next digital frontier."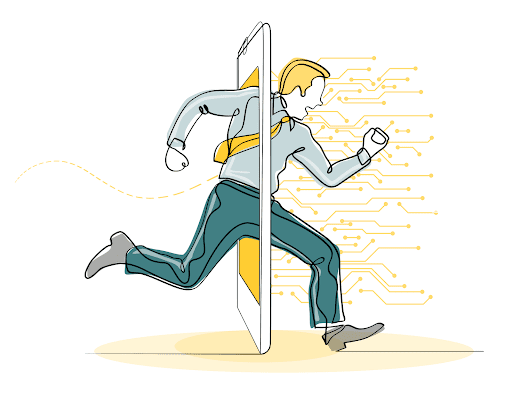 If we trace it back to its roots, artificial intelligence dates back to the 1950s when Alan Turing imagined a machine that could communicate based on educated predictions and engage so seamlessly in conversation that people wouldn't know they were speaking to a machine. Fast forward to the last decade and we can see this technology undergoing rapid acceleration driven by an explosion of data, more powerful cloud-based computer processing, and the development of deep learning algorithms.
So what does this mean for portfolio professionals looking ahead to the future of work? It's all part of a continued journey of innovation, which comes with both threats and opportunities. The more you embrace AI and integrate it into the work you're doing, the easier it is to stay ahead of the curve.
The transformative power of automation and intelligent technology
Robots are not coming for your jobs. At least not yet. What people often fail to realise is that even the most advanced AI can only perform a very specific set of tasks. Despite fears that technology is perpetually growing smarter and more capable, the likelihood of it replicating the complexities of the human mind and the ability to take on a wide variety of tasks in a broad setting is quite slim. We've witnessed some astounding advancements in this field over the last few decades, but artificial intelligence is far from matching the creativity, resourcefulness, empathy, reasoning, and depth of perception that humans possess.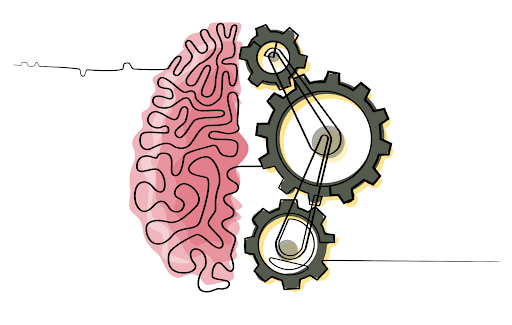 Ultimately, it's impacting the workforce at a task level. Take, for example, a digital marketer looking to optimise their online ads or a radiologist interpreting a medical scan. Both these tasks are time consuming and analysis-heavy, but when you introduce algorithms and data into the mix, technology can process and predict much faster than a human can. That doesn't mean digital marketers and radiologists are becoming obsolete, it just means that professionals now have tools to help them streamline their work. Certain roles like data entry and manufacturing face higher risk because they require repetitive tasks that are easily automated. In order to shift with rapidly-changing technology, workers need to be adaptable and re-skill where necessary.

Recent findings by an MIT task force on the future of work predict that AI will continue to drive innovation and create new sectors, ultimately leading to more jobs, not less. According to the World Economic Forum, 97 million new jobs will be created because of AI across 26 countries by 2025. This includes roles like data analysts, machine learning specialists, digital marketing strategists, business development professionals, information security analysts, and software and app developers. Of course, it's not just tech-based roles that benefit. When you adopt automation into your own working practices, you strip back the smaller, more menial tasks and focus on the juicy bits that make your business thrive.
Finding and landing work through smart technologies
Automated technology plays a massive role in modern day recruitment. Just think back to the days when a recruiter had to manually sift through hundreds of CVs to find the right person. Nowadays, businesses and clients rely on smart technology and search algorithms to take all the legwork out of finding top candidates.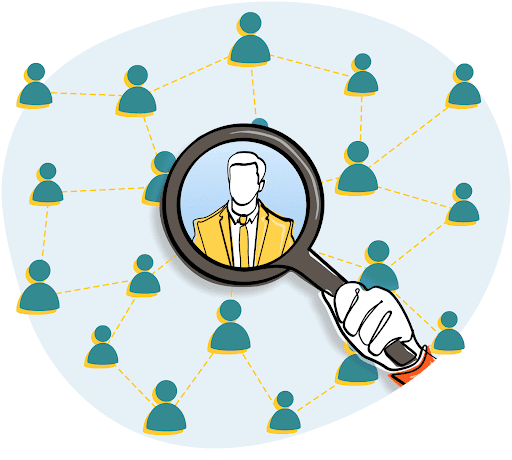 Did you know that 77% percent of recruiters rely on LinkedIn when it comes to hiring? With more companies sourcing independent talent than ever before, it's important to understand how smart technology comes into play during the recruitment process. It's not just about having a digital presence on platforms like UpWork, LinkedIn, and The Portfolio Collective – you need to know how to pack your profile with the right keywords that get selected by search algorithms and make sure you actively engage with these platforms to improve your visibility with recruiters and other collaborators.
As we launch our own talent matching technology on the TPC platform, it's important to be cognisant of how your profile reflects your capabilities. Does it accurately depict the diversity of skills you have to offer? Does it showcase your strongest work and put your best foot forward when headhunters land on your page? A distinctive enough profile can do all the hard work for you, making it that much easier when it comes to pitching your services.
Always be adapting and enhancing
As AI technology moulds a new professional landscape, it's important to keep on top of the latest trends and learn new technologies to stay relevant. Independent talent has historically been quite good at this, with 65% of freelancers reporting they are more prepared for the future than traditional workers because they regularly update their skills as jobs evolve – that's compared to 45% of full-time employees. With online learning more accessible and affordable than ever before, it's easy to upskill from the comfort of your own home and ensure continued development that will benefit your career.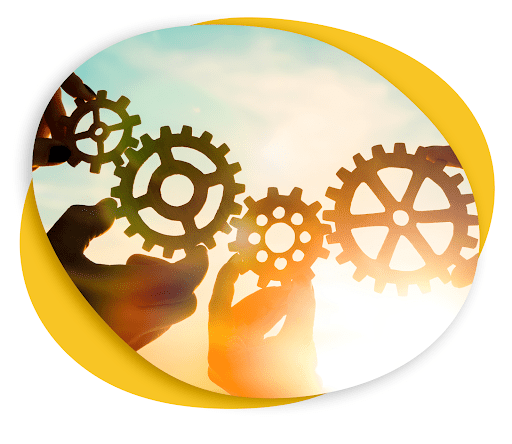 Remember, AI isn't here to make you redundant; it's here to make your life easier. Here are a few automated tools to consider integrating into your daily routine to boost your productivity and organisation:

Now just imagine how many extra hours you would have on your hands if you utilised AI for all those nitty-gritty time drainers. Our advice? Let technology sweat the small stuff so you can focus on the bigger picture. The more you embrace automation, the easier your life will be.
AI is ushering in a new future for flexible work
Automation will continue to increase because it has made more things possible in our day-to-day lives. The fact that it has ousted specific roles or altered job functions is not a new phenomenon – it's simply a product of social evolution and human development. This happened during the Industrial Revolution and it's happening again with the new digital frontier. What AI has influenced, most significantly, is a more flexible work life for millions of professionals across the globe, and that's an exciting prospect.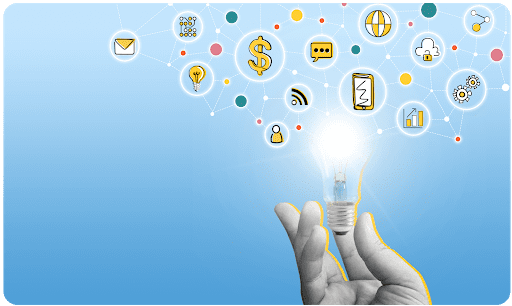 Think this sounds like the right path for you? Come along to our monthly Get started event for new members to find out what a portfolio career could look like and how The Portfolio Collective can help you take those first steps towards professional success – and don't forget to connect with our community!
Keep up to date with the latest portfolio career news, tips and advice