Operations Generalist at Daye
Daye is a highly ambitious female health platform. We operate in a strongly monopolized, low-innovation industry, and our aim is to rebuild the relationship between women and their health. We deliver on our mission with products rooted in scientific rigor, and inspired by the female intuition. 
After 3 years of R&D, our products were first launched to market in Europe in spring 2020. Our D2C ecommerce-centered business model is currently operational in 8 EU geographies. We are now expanding to the US market, and are looking for a thoughtful and experienced Quality Manager to join our team. 
Daye is an equity-driven organization. From the onset, we baked our core values into the DNA of the company — our tampons are produced by women, who survived sexual trafficking; we regularly invest in material science to reduce plastic waste through innovation like our water-soluble tampon wrappers; and work daily to overcome historical gender biases in medical research and product innovation.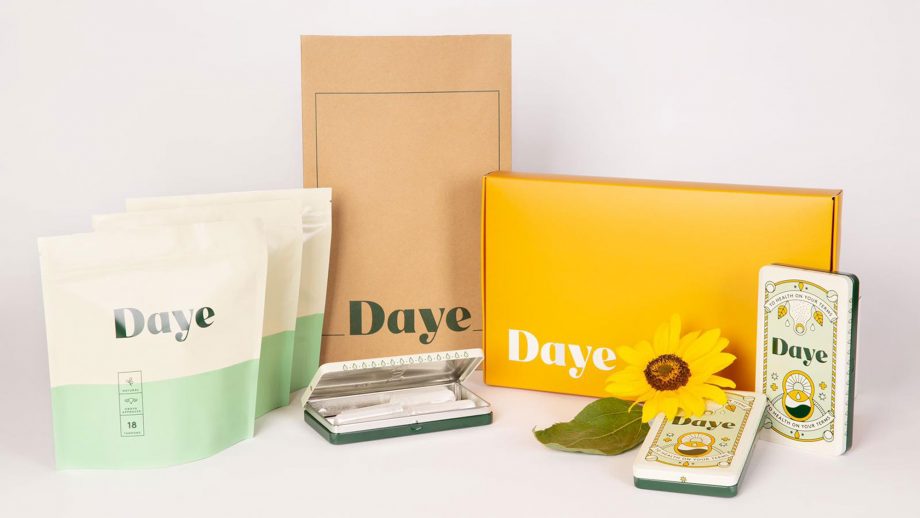 We're a highly complex venture, as the majority of our processes are vertically integrated. The Operations team at Daye covers a variety of domains from Quality, to Production, Supply Chain, Logistics, and Customer Service. 
We're looking for high growth potential individuals, who are driven and curious. Joining our team will provide endless learning opportunities across a variety of operational processes. You will be working closely with our Head of Operations, as well as our Founder, ensuring the smooth day to day running of the business. 
As an Operations Generalist, you will have the exciting opportunity to cover the domains of: 
Process optimisation 

Efficiency tracking 

KPI monitoring 

Production planning 

Supply chain & logistics excellence 

Quality maintenance. 
Over the next 12 months, we're looking to 5x our current subscriber base, which means you'll be part of a Company on an exceptionally high growth trajectory.
A data-minded operational wizard with a passion for female health. With great interpersonal skills you will develop strong relationships across the senior leadership team, ensuring that operational best practices and data-driven decision making sit at the core of Daye. 
Highly adaptable and comfortable with high levels of ambiguity.




Passionate about operations, supply chain, production, logistics, and quality with a commitment to data-driven decisions.




Being curious to ideate, test and measure new tactics.




Obsessed with understanding and serving the Daye customer. 

Comfortable with working on mundane, as well as strategic tasks. 

Obsessed with self-organisation and exhibiting high levels of autonomy.

 

A demonstrated can-do attitude.

An impeccable attention to detail and a deep commitment to accuracy.
Hands-on experience in startup and scale-up operations. 

Experience designing, building and running experiments to measure the impact of process optimisations. 

Demonstrable commitment to working with KPIs and OKRs. 

Confident manipulator and presenter of data, combining strong analytical thinking with storytelling ability that generates buy-in for your

recommendations.

Expert communication and presentation skills required. 

Strong project management skills, including great comfort with managing budgets and timelines. 

Comfortable with Microsoft Excel.
 

Performing administrative tasks 

Assisting the Operations Lead, the Head of Operations, and other company departments as needed 

Liaising with suppliers and logistics partners to ensure the smooth delivery of goods as per the Company's specifications. 

Stock tracking and managing ordering schedules. 

Hands-on support in the creation, maintenance and management of Quality documentation. 

Assisting with recruitment, including maintaining candidate pipelines, and leading candidate reach out. 

Assisting with the creation and optimisation of production and fulfilment work schedules. 

Assisting accounting and payroll as needed. 

Tracking daily operations, reporting and resolving issues. 

Helping maintain the Company's documentation in a highly structured fashion. 

Helping maintain Company databases. 

Supporting the implementation of Company policies and Quality standards.

 

Supporting the writing and submission of funding grants. 
£35-40K in pay 

Generous equity package 

30 days paid vacation per year 

Flexible working set-up 

Private health insurance 

Free coaching and therapy