Part-time CTO/Tech Lead/Co-Founder at Mane Hook-Up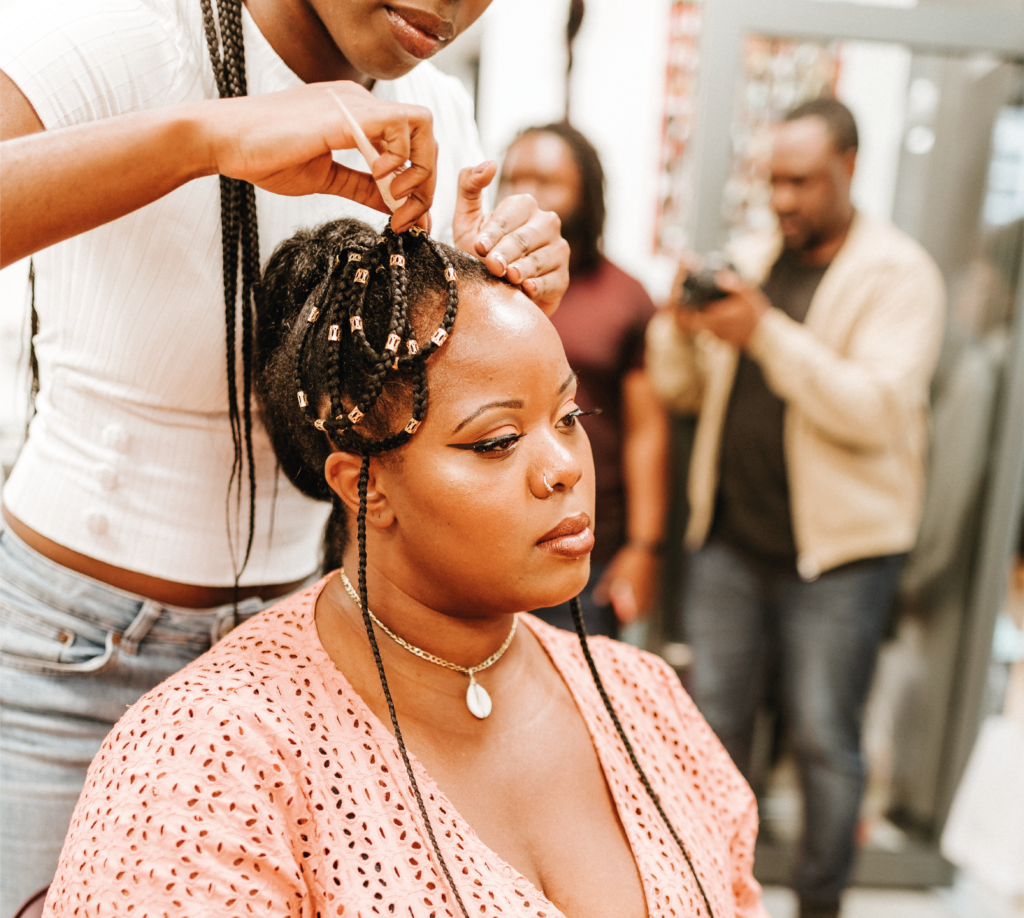 Afro hairdressers and their customers are so underserved, but Mane Hook-Up caters to both in equal measure. Our online booking platform gives afro hairdressers an opportunity to acquire new clients digitally, and customers finally have a way to find quality afro hair stylists beyond word of mouth. Ultimately, we're here to support people on both sides of the chair and diversify the hair and beauty industry. There is still so much to do to create equality in the hair industry. Afro hair isn't celebrated or normalised and, in some instances, it isn't even tolerated, but Mane Hook-Up is here to change that
After re-launching the platform this summer (giving hairdressers and customers the ability to create their own accounts) we're now looking for someone to step up as CTO/Technical Lead to help us drive Mane Hook-Up forward and revolutionise the hair industry. 
We are looking for a CTO / Technical Lead who is both excellent at coding (especially in the short term) and knows how to manage developers as we grow and scale. You will be responsible for developing and implementing the technology side of Mane Hook-Up. Creative design, thinking and coding will all be essential.
You have, a vision and you're looking for an opportunity to build something from the ground up. Not to mention, you're a good communicator and a diligent, detailed worker who knows their way around technology. And finally, you care about making the hair and beauty industry a more diverse space by creating a platform that serves the community.
Jade Phillips – Founder & Marketing/Product Lead
Jade has 9 years' experience in marketing/digital product development and has worked for a number of businesses at various stages from start ups to scale ups. She founded Mane Hook-Up just over three years ago with the ambition of transforming the beauty industry by making it more inclusive and serving black-owned businesses.
Zena Tuitt – Advisor
Zena Tuitt is a global business development professional with 14 years 'Big 4' operational, people and organisational change management experience. In addition, she spent time working in corporate roles at media & entertainment companies including Channel 5, Channel 4, Buena Vista, Universal Pictures. Founder of GAFA Limited, a boutique change management and business development consultancy company and Co-Founder of Niche on Demand, a studio set up to executive produce a diverse range of authentic black stories. She was the Executive Producer on Bad Breed and Theatre503's production of J'Ouvert by Yasmin Joseph.
Bakunzi Matemane – Advisor
What you'll be responsible for
Lead on all technology aspects of the business, including app/website development, data integration & management and internal IT 

Own the product and release roadmap, project manage front end and back-end design & development 

Oversee all aspects of engineering including technical strategy, best practice implementation, data security and technology stacks

Ensure the systems architecture and infrastructure is scalable

Contribute to general business strategy and direction in collaboration with the Founder. 

Discovering and implementing technologies that give us a competitive advantage

Optimising development practices to safeguard the quality and performance of our technology
Essential:

Experienced, full-stack developer

Comfortable developing responsive front-end UI

Expertise in modern development languages (Currently platform utilises JAVA/ PHP)

Knowledge of HTML5, CSS3/JS

A self-starter who enjoys solving technical challenges with novel solutions

Capable of managing relationships with freelancers/external teams

Ability to research and knowledge of technological trends to build a strategy

Leadership and strong organisational ability
Desirable:

Experience working with SaaS platforms and apps

Understanding of Android, iOS applications with scale in mind

Experience working in a start-up

Desire to work in the hair and beauty industry

If this sounds remotely like you, you should get in touch!
Time commitment & compensation
As Mane Hook-Up is an early stage start-up you'll be working on this part-time, with complete flexibility to work around your other commitments. 
Part-time, flexible, working around your current schedule

Equity in the business

Be part of a team that's disrupting the beauty technology industry

Lay the foundations for the business