"Outsourcing" is one of those words that has attracted a bit of a bad reputation in public opinion. For many, the concept brings to mind notions of badly run overseas call centres and cheap foreign labour. However, as portfolio professionals, we know that's not always the case—outsourcing can be an opportunity for companies to tap into new, flexible talent and build valuable relationships with industry experts.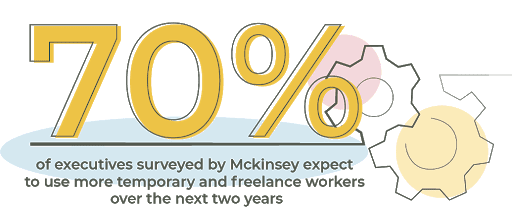 And that, in turn, is good for your business. According to a recent study conducted by McKinsey, 70% of executives surveyed expect to use more temporary and freelance workers over the next two years. That is largely due to the fact that COVID-19 has driven a greater need for specialised workers who can help refuel recovery efforts, with 49% of hiring managers stating access to skilled talent as their primary reason for working with independent professionals.
There's also an element of "atomisation of work" at play. It isn't just the big things like manufacturing or call centres that are being outsourced. Freelancers are being called on for individual projects and tasks at an ever faster pace. That's because it's not only about saving money. Companies outsource the work they can't do themselves and/ or don't have time or resources for. With companies everywhere trying to shrink "core headcount", that means they are outsourcing all sorts of work that will benefit from experts like you.
The rise of the outsourcing economy
One of the many silver linings to come out of the pandemic is that businesses are more acutely aware of the effectiveness of remote working. With proximity to the office no longer a factor in staffing decisions, new skills in demand, and speed of execution increasingly important, companies are exploring faster, better ways of building teams. 
Top talent is available on demand around the world for portfolio work, so more organisations are tapping into this high end of the gig economy—portfolio professionals. 
Using portfolio professionals for new initiatives typically delivers better speed, quality and cost. Outsourcing specific roles and skills may cost more by the hour, but companies can staff up teams faster, with world class talent, and let them go when the project is completed (or try to hire them). 
What sort of work is being outsourced?
The short answer is everything, and the long answer is, well, long. If you can think of a B2B service, you can make a safe bet that someone is offering it. From established industries including accounting and IT support, to incredibly niche offerings like Dubsado freelancers that guide you through a new CRM, outsourcing is booming.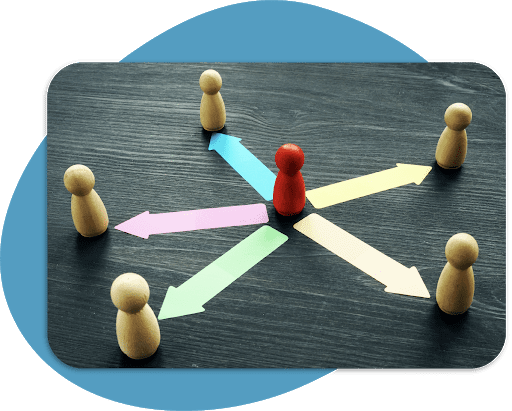 There's also the huge industry of consulting at play. Many companies that have popped up in the last year or so use contractors and consultants to build parts of their businesses that are in desperate need of some TLC. And by working with outsiders, they can gain new perspectives and break away from biases they may not have realised they had.
When you consider a company with the budget to outsource work, you might think of larger, established organisations. The reality is, companies of all sizes outsource and for different reasons. 
Take, for example, smaller companies with gaps in their organisational structure. This is where we see outsourcing not just as an extension of available skills, but an opportunity to increase knowledge, insights and perspective, with 46% of companies saying outsourcing lets them access skillsets that aren't available in-house. 
Startups in particular rely on innovative thinking to get ahead in competitive markets, and tapping into the expertise of seasoned professionals makes both economic and innovative sense.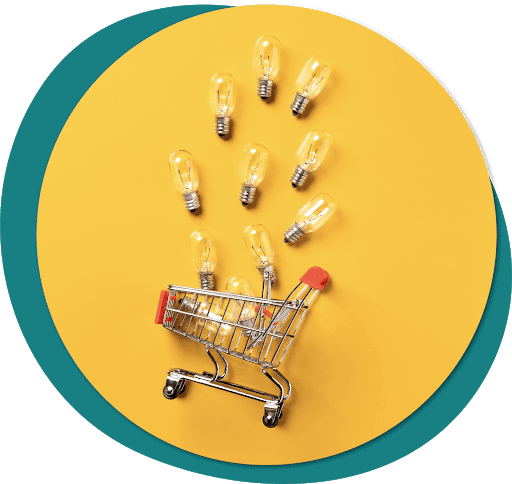 Even business giants like Google and Microsoft work with portfolio professionals. These are organisations that know and trust expertise when they see it, and thanks to an expansion of people with portfolio careers, there's no shortage of it. 
Of course, it's not just companies that benefit from contracting out work—many portfolio professionals reach out to colleagues and other freelancers to help reduce their own workloads. And that's absolutely fine. Many of us take on large-scale projects that could benefit from additional input and expertise.
When a self-employed individual brings someone else onboard to lighten their load, they gain more hours that can be spent focusing on other tasks, a reason 57% of businesses quoted as a key motivation for outsourcing. You can work with service providers on everything from accounting and design to analytics and social media marketing—it all comes down to what you need for a particular project.
Questions people ask when outsourcing work
When companies (or portfolio professionals) outsource work, quality is typically top of mind. They want to make sure everything produced is up to scratch. So how do they ensure they are hiring the right people to help with their projects?
First, they try to to figure out:
What work should be done in-house and what can be contracted out.

What sort of quality metrics they will impose to ensure the work matches their standards.

How much they are prepared to pay.
In addition to using Google and LinkedIn, many outsourcers turn to specialist part-time job boards and freelance portals such as Work in Startups and Upwork. We have compiled a list of the top part-time work platforms here.
No matter which platform they use, they will be sure to take time vetting potential candidates before making any decisions. Checking backgrounds, going through past work portfolios, and trying to figure out a sense of the freelancer's enthusiasm for the work. After that, it's just a case of interviewing the top candidates to find the best fit.
We're in the midst of a remote working revolution. With more people working from home than ever before, companies who were previously shy to outsourcing are now embracing the flexibility it brings—one of the biggest factors being hiring from further afield. 
The same is true for portfolio professionals. Previously, you might have felt limited to working with clients within commuting distance, but now with an abundance of jobs listed as "location unimportant", there's no reason not to reach out and pitch for work around the world. 
The only remaining barrier to us all becoming truly global is time zone. It can be tricky—though not impossible—working with team members spread across large time zone differences, such as Germany-to-California (nine hours difference). Before you embark on seeking new opportunities abroad, it's worth considering how involved you will be in the company's day-to-day and how this fits in with your working hours.
The future of outsourcings
All forecasts indicate that outsourcing will continue to expand to higher level jobs in the future, creating more opportunities for people with portfolio careers to diversify their workstreams. As a result, people who hadn't previously considered a portfolio career might find themselves gravitating towards one.
What we often find in a rapidly changing economy is that expanding our offerings opens us up to a larger audience. And that, in turn, means more work and a fruitful career. Eager to learn how other portfolio professionals have been impacted by the pandemic? See what conversations are happening in our community today.
This article is inspired in part by insights provided by Michael Nicholson at Forces Business Net, a port of call for former Armed Forces personnel seeking employment.
Get Notifications For Relevant content
Think this sounds like the right path for you? Come along to Getting Started With TPC to find out what a portfolio career could look like and how The Portfolio Collective can help you take those first steps towards professional success – and don't forget to connect with our community!
Keep up to date with the latest portfolio career news, tips and advice