If you think about it, portfolio professionals and startups are a bit of a match made in heaven. Both involve people declaring their independence, working out new things on a daily basis, and having to multitask and get things done incredibly efficiently. It's not just about getting away from the traditional 9-to-5 corporate life – it's about being innovative, creative, and cutting edge to survive. This sort of entrepreneurial spirit permeates through startup culture, which is why they like to work with people who share the same values and sense of urgency as themselves: i.e. portfolio professionals.
Why startups hire portfolio professionals
Most startups need to grow quickly, and they don't want to burn through their cash too fast. That's why working with experienced independent talent is so appealing. It allows them to access expertise without committing to the costs of lengthy recruitment processes, onboarding, and high permanent salaries. That's great for portfolio professionals like us. 
Lockdown stimulated what some are calling "The Startup Boom of 2020". Roughly six weeks into the pandemic, the US Census Bureau noticed that the number of new businesses being created was drastically rising. That led to the highest quarter the bureau had ever seen, with applications up a record 40% year on year in late 2020. This enormous wave of new business creation was in response to a massive reshaping of the economy. With every industry undergoing major change, many people decided to scratch their entrepreneurial itch and form a startup to address one of the millions of new problems and opportunities.
What that in turn created is a now flourishing landscape for portfolio professionals. Startups need freelancers and consultants because they arrive ready. They don't require the same level of training or onboarding as new hires or interns – they can just jump in from day one, ensuring continuous momentum for the business.
As a portfolio professional, you're an invaluable resource. You are useful to startups for many reasons:
Expertise

– you offer experience, expertise and skills the founders may not have.



Speed

– you are available immediately, at least on a part-time basis. You also hit the ground running, with your toolkits and plans.



Cost

– hiring you on a per hour, per day, or retainer basis is cheaper than hiring a full-time employee. In addition to saving on a full time salary, the startup doesn't have to worry about costs like recruitment, benefits, office equipment, and sick pay.



Flexibility

– commitments with you can be ended when you stop adding value, minimising the risk of bad hires and wasted money.



Network

– you also have a great network of other people that might be able to help startups – potential hires, other portfolio professionals, journalists, thought leaders, possible customers, investors etc.



Ongoing Support

– even after you have stopped being paid by the startup you will always have them in the back of your mind and send them ideas, talent, investors, and more as they pop up.


All of this is incredibly valuable, which is why startups love portfolio professionals.
How to find the right startups
Finding the right startup at the precise time that they need you is hard, especially if your value proposition is very precise. You need to give a lot of thought to what type of startup you can add the most value to – by size, industry, problem statement etc. 
Once you have done that, there are a few different routes you can follow, including:


Accelerators.

Become a mentor at one of the hundreds of accelerators around, which are designed to help startups launch successfully. You will meet dozens of startups per accelerator, and can pick ones to support in a more hands-on way.

Investors.

Stay close to investors who invest in the types of companies that you can help, and touch base frequently to remind them of your offering and ask if any of their portfolio companies need help.

 

Google Alerts.

Set alerts for key phrases that might indicate a need. For example, startups often need help immediately after they have raised money, so set alerts for things like "healthtech company raises Series A funding".

 

LinkedIn.

Do precise searches on LinkedIn for decision makers at target startups – filtering by size, industry etc. Then connect with them and chat.

 

Angel Investing.

Invest in startups that you believe in, then help them on their journey. If they are successful your £25k investment could grow into £250k or more – a great salary of sorts, albeit with some risk involved. Over time, as those startups raise money or become profitable, they may even be able to pay you for your services too.

 

Thought Leadership.

Write thoughtful articles on Medium, LinkedIn, your own blog and elsewhere to outline new ways of working that may draw interest. These articles can also be sent to potential clients to see if they would like to learn more.

 

Networking.

Just chatting with people and letting them know what you offer and are looking for will never go out of fashion. Be sure to be helpful to others too – people are far more likely to help you if you have helped them.
How to win startup contracts
Once you have made the first connection with a suitable startup, getting started can be as simple as a 30-minute Zoom chat and an email agreement. However, this risks a vague scope, sloppy work, and you giving away too much for free. Therefore it is best to assume that you're in a formal pitch process, even if the founder doesn't expect one. That will ensure professionalism and alignment.
A lot of work goes into preparing a pitch – you need to tailor it to each client and ensure you're showing off not just your skillset, but the unique value that only you can bring to this project.
The next time you're getting ready to pitch to a startup, make sure you keep the following advice in mind.
1. Understand the startup's needs
The most common mistake any portfolio professional can make when pitching is to focus the pitch just on themselves or their past experiences. Yes, you need to prove that you've got the experience and skills required and highlight what makes you better than your competitors, but the client also wants to know that you understand their particular problems and can provide an informed and tailored service that helps them achieve their goals.
So take the time to get to understand what the client needs. Ask probing questions to help you build a better case for your services. Read through their website. Get to know their products and offerings. Check out any reviews they might have to see where their pain points lie. Not only will it give you insights, but it will highlight how enthusiastic you are about their success, which is key.
Startups are all about innovation and creative thinking. So if you can showcase your ingenuity in a creative and impactful way, then by all means do it! Throw out fresh ideas and share case studies. Bring in insights from other industries. That way, they know they can trust you to generate new ideas rather than just stick to the original brief.

According to the McKinsey Global Institute, the demand for higher cognitive skills like creativity, critical thinking, and decision making is projected to rise by almost 19% in the US and 14% in Europe by 2030. Often, it's the unique way you look at things or tackle complex problems that makes you stand out. 
Give examples of times when you've been inventive or approached something from a slightly unconventional angle. These types of examples provide a deeper understanding of your unique capabilities and are more likely to leave a lasting impression of your value.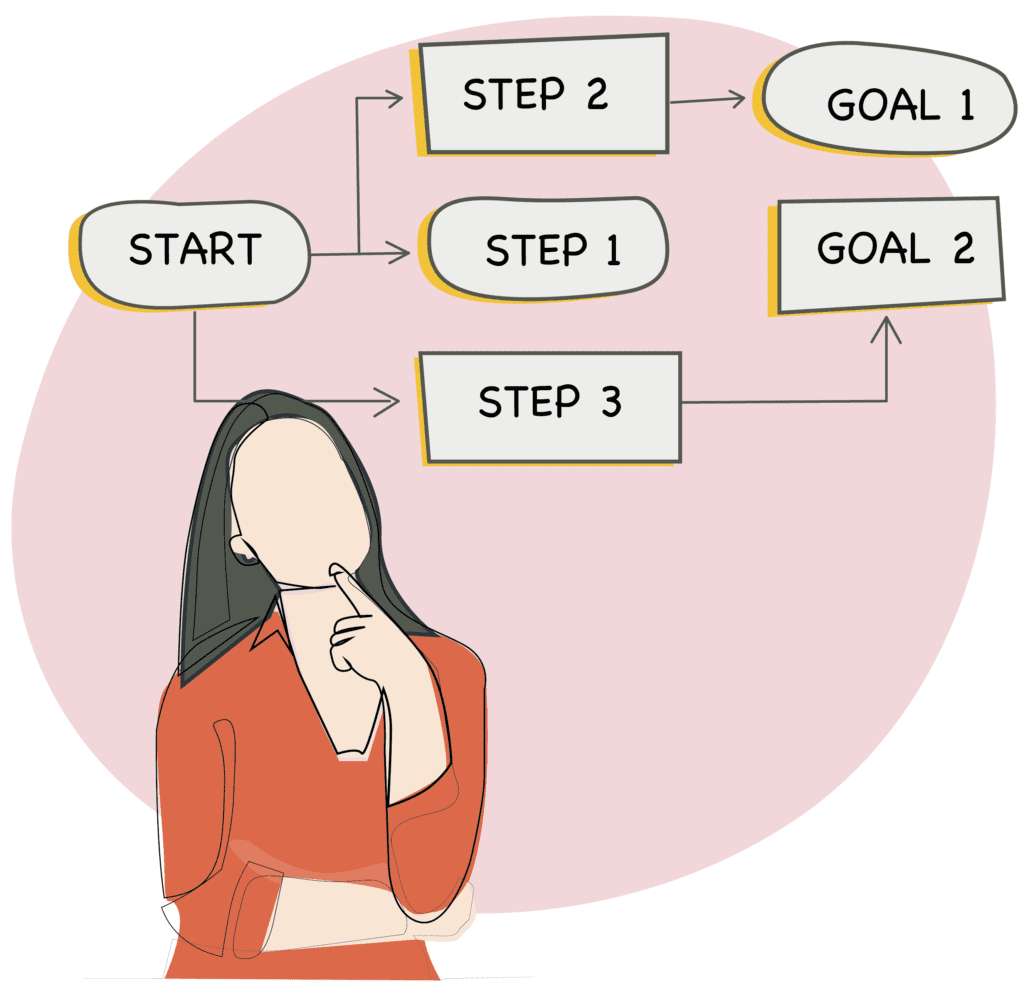 Startups are often fast-paced and chaotic. While that may get them through the first 6–12 months of experimentation and creating a minimal viable product, it won't help them professionalise and scale. They often look to external, experienced professionals to help them bring structure and scalability. 

In the pitch process, demonstrate how you can accurately frame the problem, design a structured process to solve it, and bring in the appropriate focus on improving strategy, organisation, skills, processes etc. A word of caution though – don't over structure things or you will fail. The startup world is littered with the bodies of ex-big company execs who weren't nimble enough to survive.
4. Align with the company's values
Every pitch you prepare should involve a deep dive into the company's history and brand. Values are especially important. Many startup founders broke away from traditional companies because they didn't agree with how things were run or they envisioned a new way of doing something. Pinpoint the startup's values and make sure you highlight why those values are just as important to you.

Of course, that doesn't mean that you have to lie to get what you want. It's more about finding the natural connections between yourself and the company that make you a good fit. You were drawn to this gig for a reason, so figure out what it is about this company and project that really speaks to you and make sure to articulate that as much as possible.
Don't just stand out – shine
Like anything else in life, success comes with practice. You might not land the first startup gig you go for, but make sure you're always learning throughout the process and don't be afraid to own all the things that make you unique.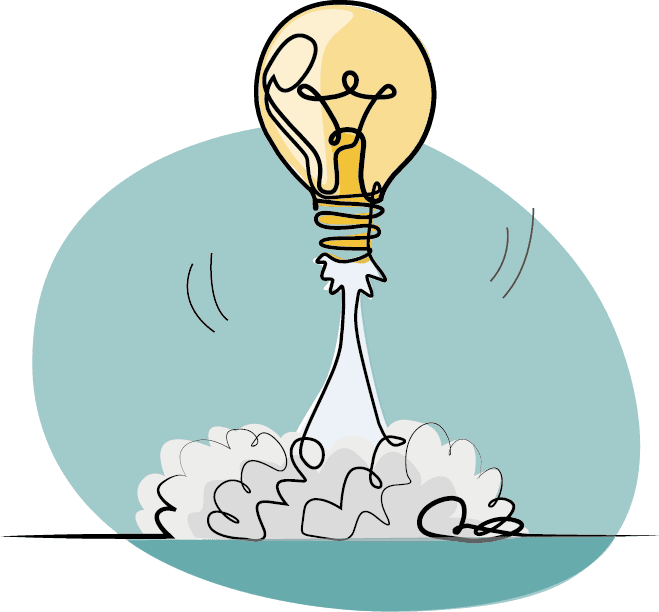 The good news is that there are plenty of startups out there looking for talent like you, and that number is only projected to grow as the years go on. If you've got decades of experience, you might even find that you can do startups more good by providing mentorship or even working as a non-executive director on their board. 
Want to learn more? Join one of our upcoming live events to learn how to launch and sustain a portfolio career, plus to meet other portfolio professionals. Alternatively, join our Community and ask a question. As a member of The Portfolio Collective, you are never alone.
Get Notifications For Relevant content