Choosing a career path is never easy. We think we know what we want when we enter the working world, but you can't really be sure until you're in the midst of a particular job or career. Sometimes the path you pick isn't right for you, and that's okay. 
But that's the beauty of it – professions are malleable. We can shift and shape our careers into whatever we want them to be, and there's no better example we can think of than the path embarked on by our very own Operational Project Coordinator, Claire Moss.
Claire didn't start out working in project management. In fact, it's quite astounding to trace her background through the series of epiphanies and a-ha moments that shifted her professional navigation. What she did know, through it all, was that she wanted adventure. She wanted to be challenged and pushed further every single day. Since joining The Portfolio Collective, she's been able to do just that.
A life fuelled by adventure
Before joining the TPC team, Claire studied biomedical science at Plymouth University. During her placement year, she realised she wasn't thrilled by the work she was doing. Research wasn't quite ticking those passion boxes and she knew that she found more enjoyment from travelling. So she decided to do a year abroad in the USA working for an organisation called Camp America as a lifeguard and water sports instructor. 
The experience of living abroad and working so closely with impressionable youths was nothing short of life changing. What started as a one-year placement stretched out over four years, with plenty of travelling and different jobs mixed in along the way.
During that time, Claire travelled to South America, Asia, Australia, and New Zealand. Each journey she took allowed her to discover new aspects of herself and even face her fears of traveling solo. Through it all, she constantly juggled a variety of roles, all of which allowed her the freedom to travel while still earning an income. What she didn't realise, at the time, was that she had already embarked on a portfolio career, though she wasn't quite ready to define it as such.
"I think the travelling really reflected the nature of a portfolio career in that I'd spend 3–6 months working really intensely then do 2–3 weeks travel in that country. That was something that really drew me to The Portfolio Collective – having that independence and variety within my working life and life as a whole."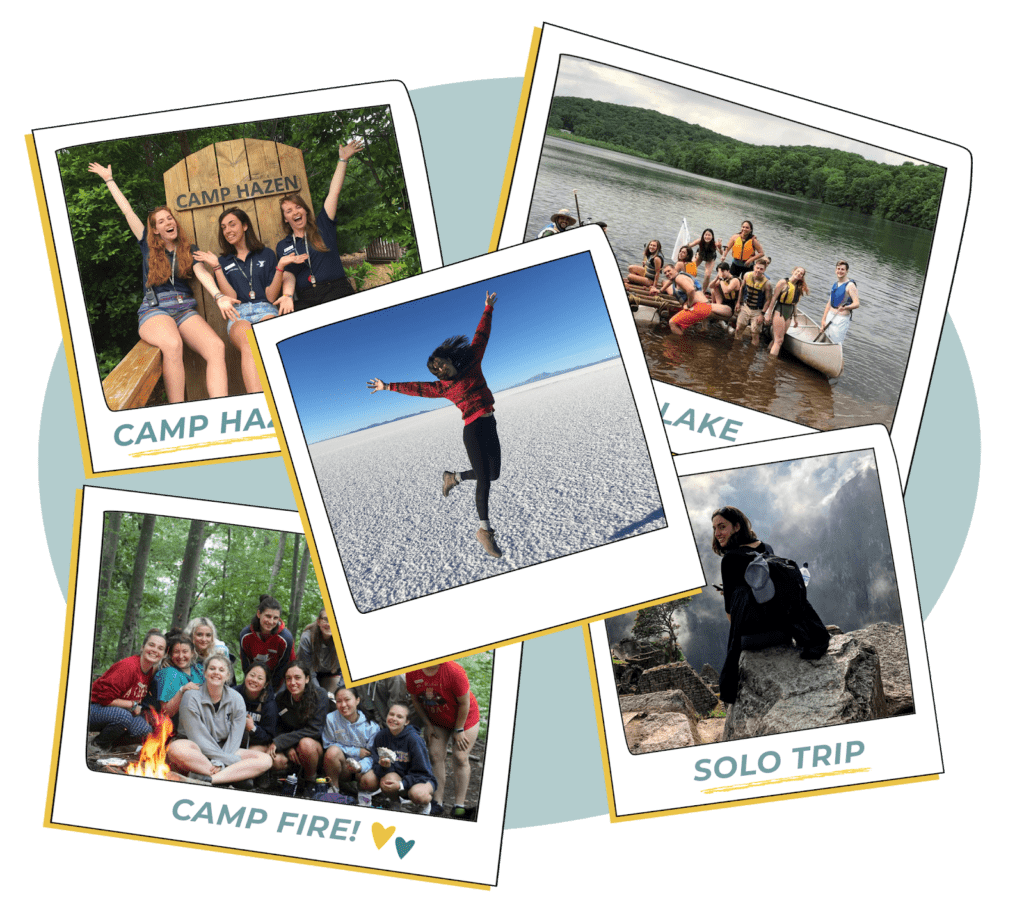 How the pandemic shifted her ambitions
Between all the different bouts of travel, Claire managed to finish her degree and even complete a short stint in sales and marketing, an experience that really opened her eyes to the growth mindset she now fosters today. The role was commission-based, which forced her to be proactive about her professional growth, ensuring she had all the tools she needed to be successful and fund the life she wanted to live. This taught her a lot about dealing with rejection – something that carried over through her travels and experiences abroad.
Like most people, Claire's life was drastically altered by the pandemic. With health and social distancing a top priority, Claire returned back to the UK. From there, she started working as a carer to do her part in supporting her community. But there was a spark in her that was that was really intrigued by startup culture and the ins-and-outs of running a business. So when she saw an internship opportunity at The Portfolio Collective, she applied straight away. More to the point, during the process of her application, we took down the job ad from Work in Startups. This didn't stop Claire though and we're so happy she reached out on Facebook to ensure her application was seen!  
"I decided that I would skip the MBA and try to find a job that could teach me these skills first hand. Whilst looking on the WorkInStartups platform, I found The Portfolio Collective. Their values were closely aligned with my own – they believed that you shouldn't be limited by others' expectations but create your own path – so I jumped at the chance."
Becoming a pillar of The Portfolio Collective community
To say that Claire's progression has been swift is an understatement. Within just five months, Claire went from Intern to Learning Coordinator to Operational Project Coordinator. That's purely down to the fact that the team saw the potential she had to offer. What we didn't realise, at the time, was that this was what she had wanted from her career all along.
During her final year at Camp America, Claire took on the role of Leadership Director. She was responsible for organising activities that helped kids build confidence and gain the skills they needed to be successful in the professional world. That experience translated seamlessly over to her responsibilities as a Learning Coordinator at TPC. Since accepting the Operational Project Coordinator position, she has expanded her duties to cover both community support and a more strategic view of how the business can grow.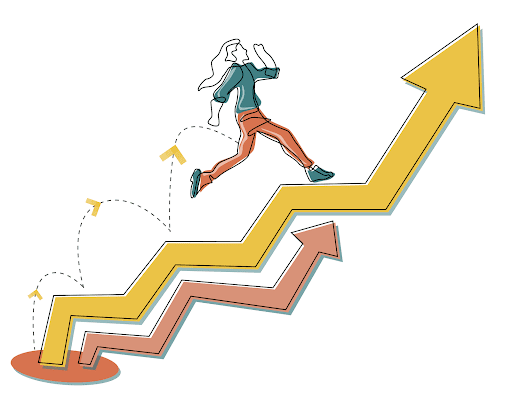 "I learn so much from the team in all of our meetings and also from our community. They all have such diverse backgrounds and each come with a different perspective of a topic. One of my favourite parts of my job is hearing about the collaborations and connections that have happened through the community. I'm excited to see how this new role clicks and how those strategy processes can be optimised."
Everyone who joins the community or embarks on our Catapult course knows Claire, because her presence is felt across every inch of the platform – from the technical coordination to the running of events and even our interview series. Now, she's embarking a new adventure, combining everything she already does with operational responsibilities like HR, finance, and even growth.
"In my slightly biased opinion, I reckon I have one of the best roles at TPC as I get to be a part of everything. Which means it's a really varied position."
Looking forward to whatever comes next
Since joining The Portfolio Collective, Claire has a clearer picture of what she wants out of her career. That love for travel is still there, and when it's safe to do so again, she'll be back out there exploring and learning – and the flexibility her portfolio career offers is perfectly suited for just that. 
To keep up the career momentum, Claire recently connected with community member Robina Sutch, who is now acting as her mentor and providing bi-weekly coaching sessions that help provide a more holistic view of what her life could look like going forward.
"I'm always looking for the variety. I like the adventure of not knowing what's next and learning the skills I need to survive and get ahead."
Want to learn more about our team?
We're so thrilled to be able to give you this glimpse into the adventures and ambitions that led Claire to the TPC team. But this is just the beginning! We'll be providing plenty of insight into all the amazing people that run our community and deliver our workshops and courses.
Be sure to keep an eye out in the community for more stories. And if you want to learn how to jumpstart your own portfolio career, consider coming along to our Portfolio Career Workshop, hosted virtually every Wednesday at 4pm. We'd love to see you there.
Get Notifications For Relevant content