Female entrepreneurship is on the rise – a fact that we here at The Portfolio Collective celebrate each and every day. Currently, 36% of all small businesses are female-owned; that's up from just 4.6% in 1972. What's more is that the majority of newly self-employed and part-time workers are female. As such, portfolio careers are a popular option for women in search of entrepreneurial experience, flexibility, and independence. 
That's not to say that the gender gap isn't still a persistent problem – but it's good to see that the numbers are moving in the right direction.
In honour of Women's Equality Day, we wanted to shine a spotlight on our very own inspiring female leader: our COO and co-founder Fiona Chorlton-Voong. Not only is she an entrepreneurial powerhouse and thought leader, but she's deeply invested in empowering the women (and men) of our community to embrace success through a portfolio lifestyle.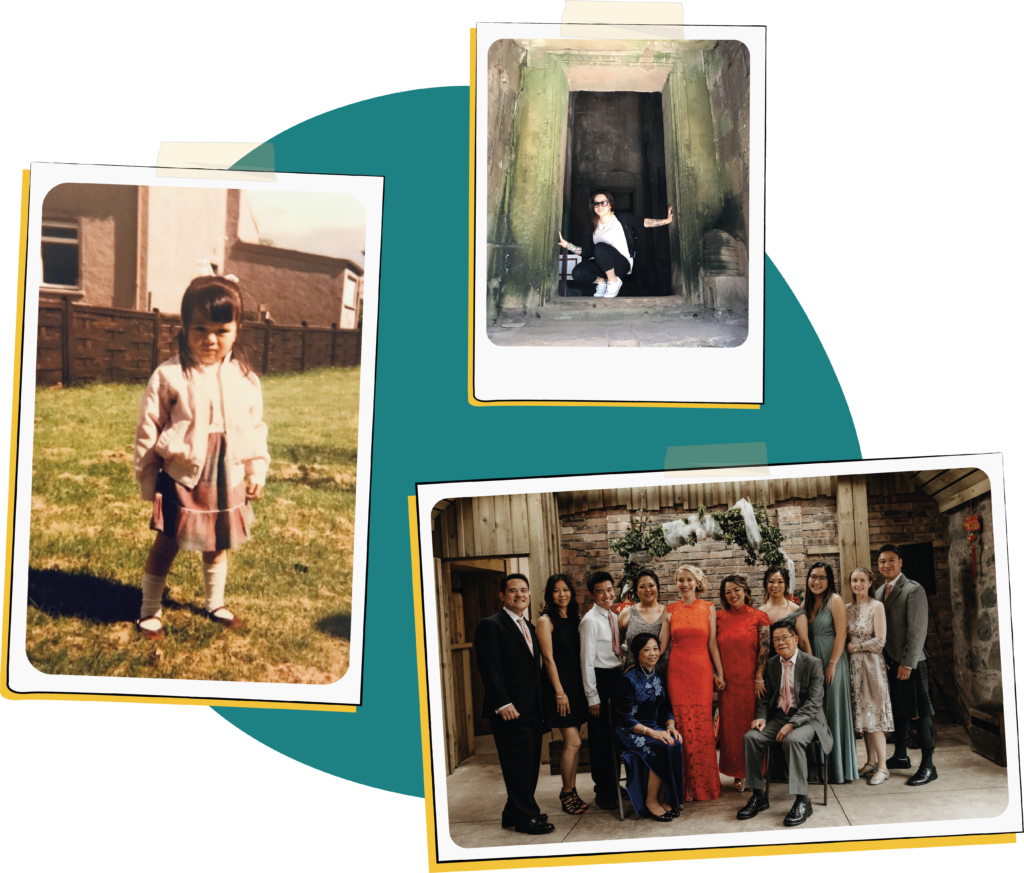 "I've always had this overwhelming draw to help people. Growing up, I was the person others went to for advice and I felt this deep satisfaction and fulfilment in helping people find the right tools within themselves."
Today, we're taking a look at the journey that led Fiona to The Portfolio Collective and exploring why she is so deeply invested in helping people discover new ways of working.

Always learning, always leading
For as long as she could remember, Fiona was driven by curiosity and creativity. Before she was born, her parents fled Vietnam and re-settled in Scotland with a desire to provide a better life for their children. They had no money and couldn't speak English, yet despite the odds they started their own businesses from scratch. Fiona watched on in admiration. Inspired by the hard work, entrepreneurialism, and accomplishments of her parents, a desire to build something great and have a positive impact on the world threaded itself through everything she went on to do.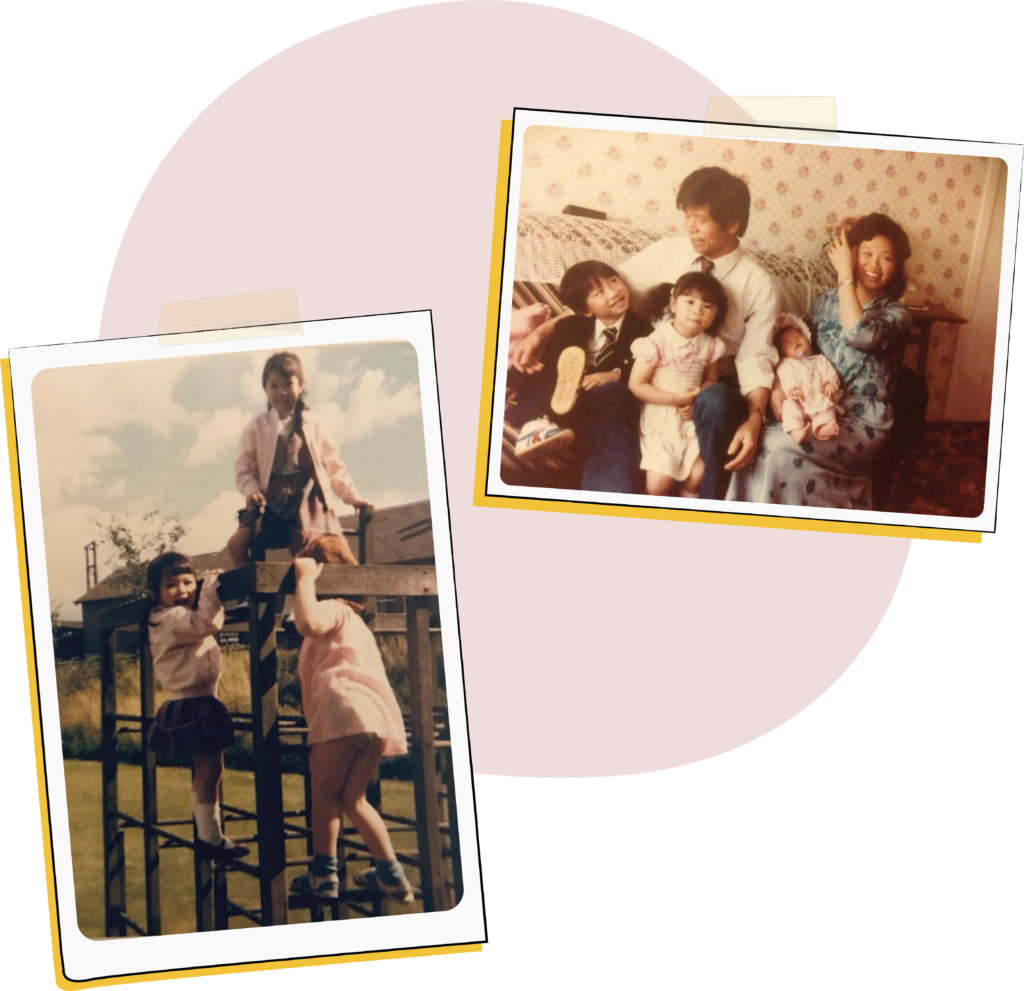 "That entrepreneurial spirit has always been a core part of my DNA. I spent most of my career working in environments where I pushed myself to be part of a community and wanted to build my skills so I could eventually start my own business."
As a teenager Fiona was fascinated by art, but her parents didn't see that as a practical career path. So she pivoted her focus and went to university to study fashion design at Central Saint Martins in London, getting both a bachelor's and master's degree in the subject. From there, she went on to work in a number of high end fashion houses such as LVMH, drawn to the branding side of the business. Fiona had always been inspired by brands and as she advanced through the industry, she started to learn more about the marketing and sales side of things. After ten years in the fashion industry, she knew she was ready for something different.
Being one step ahead of the game
Fiona had always followed the latest trends, and she saw a lot of opportunity in the rising world of tech. At the time, tech was just becoming the next big thing. It was an exciting period for emerging companies, so she moved from fashion to a technical engineering business. Though she didn't have any tech experience, she leveraged her leadership skills to make the transition.
Whilst working in tech, Fiona consumed everything she could about running a business – sales processes, supply chains, CRM, business development – all as part of a larger plan to eventually launch her own company. Years of working with big corporates left her feeling like a small fish in a big pond and she started craving a bit of startup experience. 
So she left the big players behind and did a stint with an ultra high net worth investor. As part of her role, Fiona was responsible for finding tech startups for her boss to invest in. This allowed her to travel around the world in search of innovative startups – and was her first real taste of the startup scene.
"At this point I really began to reflect on my next steps. I knew this wasn't going to be a forever job. Throughout my tech career, I always had really strong male leaders and mentors. I was ready to find a female mentor."
Finding inspiration in female leadership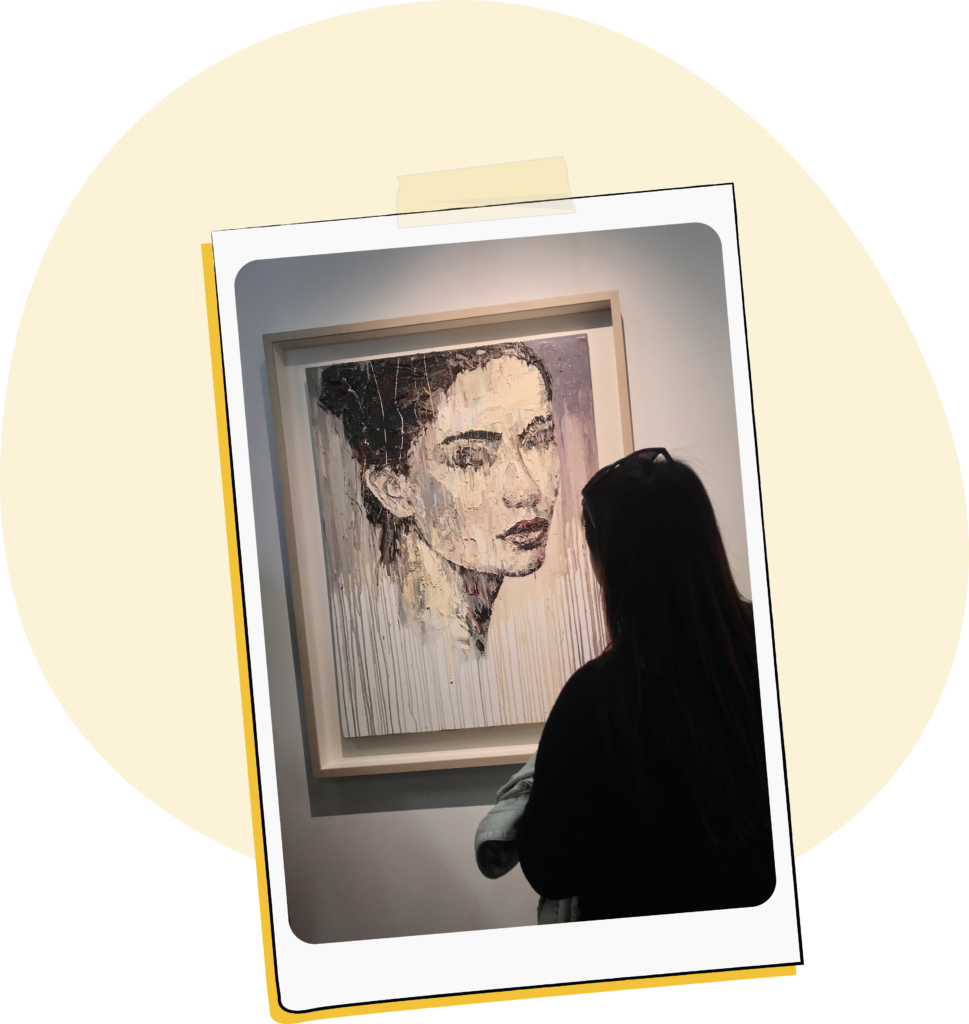 In search of a mentor, Fiona landed a job working with an extremely influential female entrepreneur who ran a sales consultancy. It was during this time that she really discovered her passion for consulting and coaching. When the opportunity came up, she got her coaching and MBTI certification. 
"I was always fascinated with people and how different we all are. Being able to get the most out of ourselves really comes from understanding yourself better. MBTI really teaches you about self-awareness and how you can work better with others. The whole philosophy of finding fulfilment and happiness really fed into the TPC brand. It's something I always try to ensure comes through in everything we create."
Fiona spent three years working with this mentor, learning all about consultancy, facilitation, and setting up a business. During that time, she was tasked with building a mobile app to help professional service firms with business development, and she led the process from idea to launch. That's when she started working with Jesus Iniesta, the now CTO of TPC. In 2020, she saw a job ad for a co-founder posted by Ben Legg and The Portfolio Collective began to take shape.
Starting a career revolution
Anyone who has ever met Ben can attest to his powers of persuasion – he believes passionately in a very different future of work and has inspired thousands of people to build more fulfilling careers. So it's no wonder that Fiona was so energised by his mission to change the world – these were ideas that had always resonated with her and now they had a plan to create a community for portfolio professionals that fostered learning and collaborative support.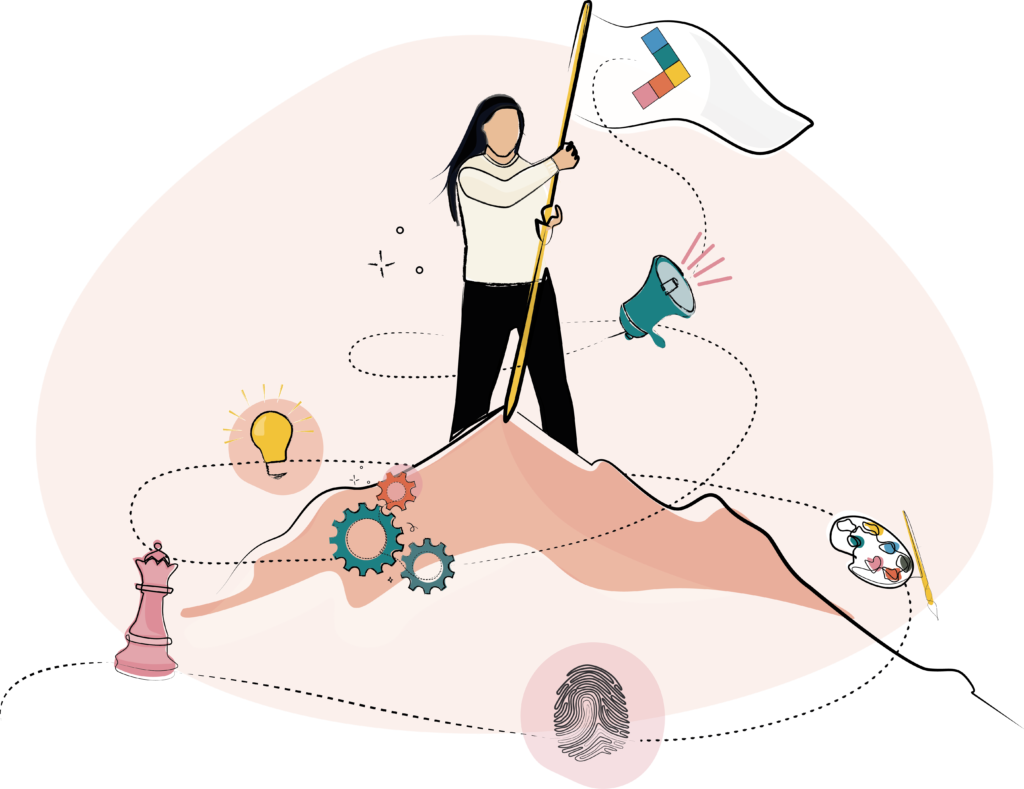 "It was like everything had pointed me to this moment in time. I knew I wanted to help people, I just didn't know how yet. Now if I look back on my life, I can really see this overwhelming draw to help people threaded through everything."
In the summer of 2020, The Portfolio Collective was born. A year on, the team has built up a professional database of over 3,000 members from 200+ countries, many of which are inspiring female entrepreneurs. Even the TPC team has a female majority, with 60% women running the day-to-day activities. These numbers continue to grow by the day.

"Females in leadership is a subject that's really close to my heart. If you look at statistics, the rise in self-employment since 2008 has been driven by a 69% increase in the number of highly-skilled female freelancers. That's incredible. They're choosing this way of work because it gives them freedom, flexibility, and control. There's such a diversity of professional females within our community – vets, lawyers, designers, consultants, coaches. It's so encouraging for people to see that it's becoming more of a trend."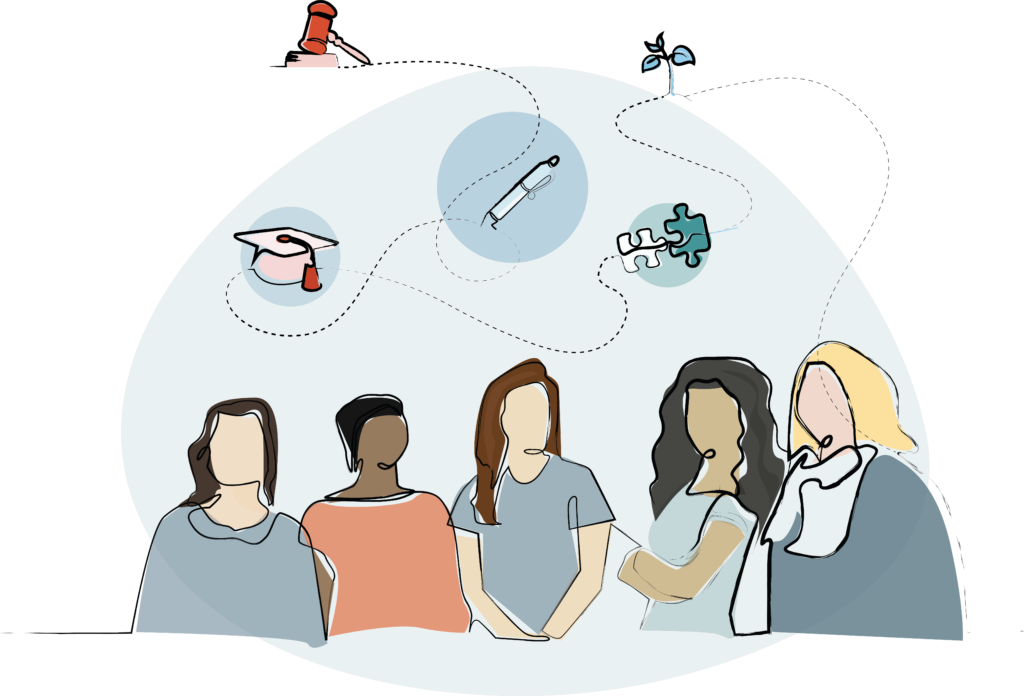 Looking ahead to the future of TPC
The vision for The Portfolio Collective has been the same since day one – to create the world's largest and most supportive community of portfolio professionals. Fiona's career journey equipped her with the tools she needed to support people as they transitioned into a new way of working. Throughout all of that, the community has remained the beating heart of the business.
"We always listen to our community. We only build features that help them and not our pockets. I really want to continue supporting our members to find their why."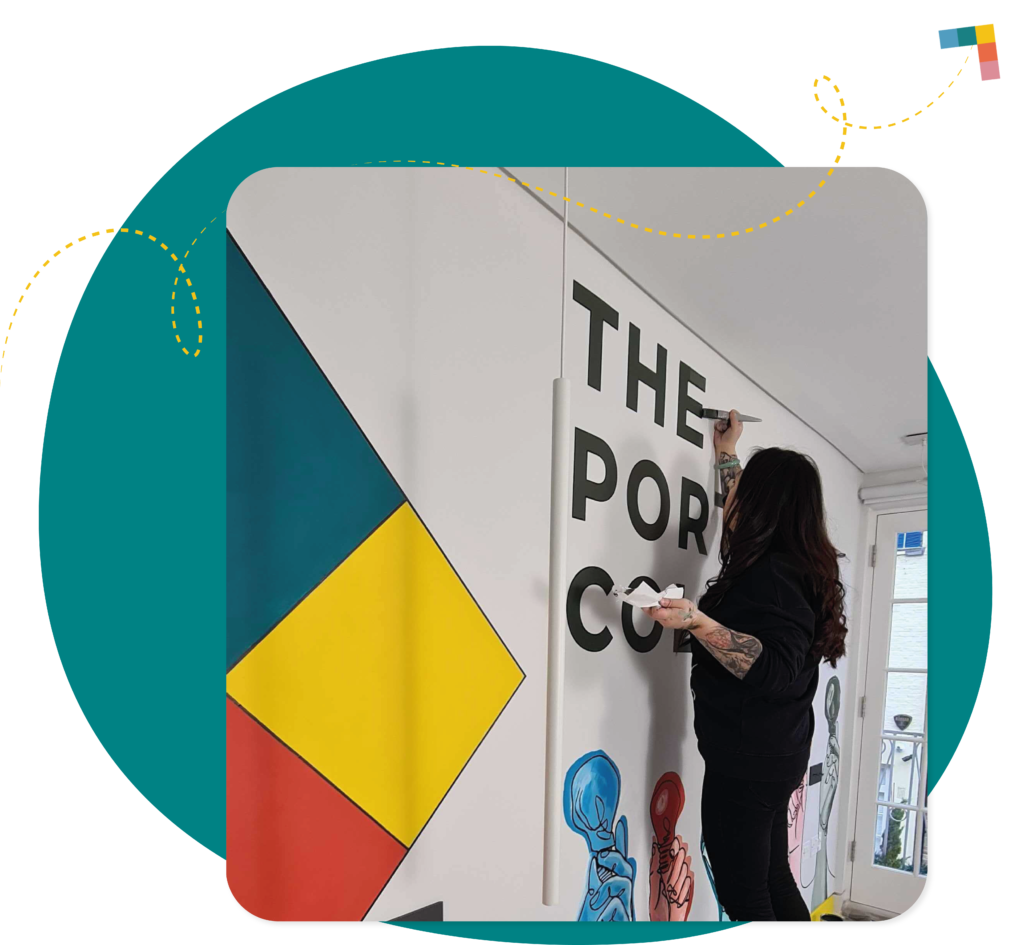 In addition to leading day-to-day operations, marketing, product development, and executive strategy, Fiona dedicates a portion of her time to mentoring community members, taking a truly hands-on approach when it comes to supporting our community.
"I'm working with some really inspiring female professionals as they embark on their portfolio careers – some right at the start and some who have been at it for a while. The empowerment that they get from seeing a female co-founder is really inspiring for them."
As Fiona, Ben, and Jesus continue to build up the global community, they're excited about all the developments on the horizon. Over the next year, they have big plans to expand TPC's talent matching service and ensure better collaboration between users. In the end, it's about giving members the tools they need to land work and find that drive within themselves.
Feeling inspired by Fiona's story?
We don't blame you! Her portfolio career is an astonishing example of all the things you can accomplish when you dare to challenge yourself. If you'd like to learn from Fiona directly, come along to our Building Your Brand Story Masterclass. Otherwise, drop her a line in the community!
For more information on plotting out your own portfolio career journey, it's worth joining our free Career Focus Workshop. You might be surprised by what you discover.
Get Notifications For Relevant content