Optimi is a virtual first, interactive sport and exercise medicine platform, accessible via an app. The app makes it easy to reach sports medicine professionals and self management programmes for common muscle and joint conditions and exercise injuries. Our professionals are experts operating in international sport and our platform augments their expert care with advanced technologies and behavioural science to enable highly personalised and engaging treatment experiences.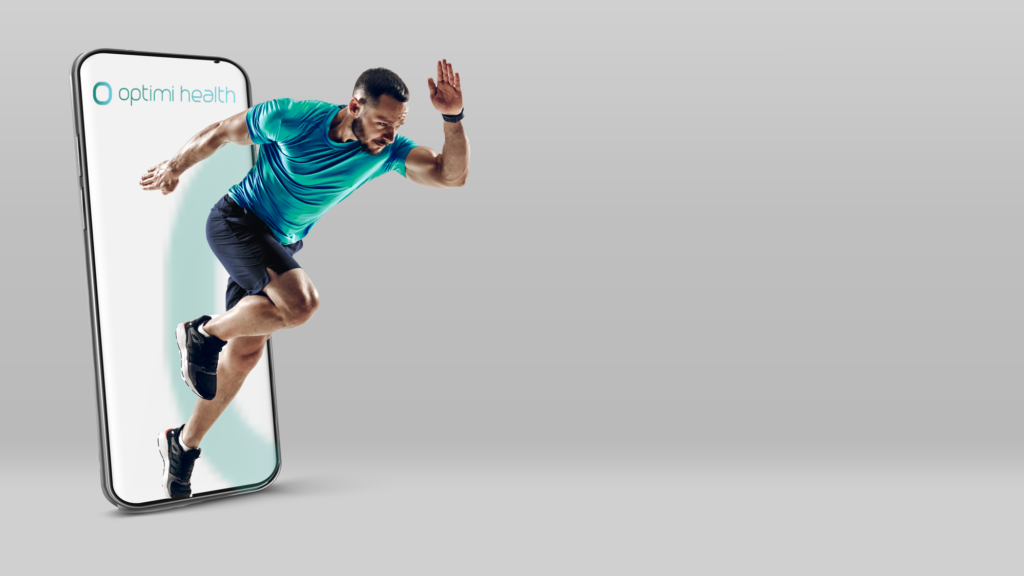 We were founded with the belief that the advanced levels of care and the latest clinical research available to professional athletes should be accessible to us all, regardless of our athletic ability. Optimi exists to make this possible.
We are a member of Zinc VC's 2020 portfolio and London Sport's Sport-tech Innovation 2021 portfolio. Our focus for the next 6 months will be the completion of a number of pilots with the support of England Athletics, Harlequins Rugby Club Foundation, Bath University and the Centre for Sport, Exercise and Osteoarthritis Research. We will use these pilots to iterate our product with users before market entry. 
We have a close knit core team and advisory board, including the Chief Medical Officer of the Australian Rugby Team, the former COO of Google Europe, the founder of Microsoft's Advanced Imaging Centre, and a former McKinsey's Health Partner. We are all passionate about health, fitness and innovation and you'll need to share this passion and be excited by the start up journey ahead.
Key role responsibilities
This opportunity will suit a community manager who is looking to join a health-tech start up during its early stages and has a passion for building health focused communities. As an early member of the team, you will receive significant equity and will have the opportunity to shape the development of the business. You'll largely control your own working day and will have the freedom to help build the team as we scale. You'll be responsible for creating and growing the Optimi community whilst building and leveraging relationships with partners, influencers and ambassadors.
You will: 
Create and build a community within the freemium Optimi app. Assist in the conversion of the community into paying Optimi users

Design and execute the strategy to grow online followers across social media channels in support of community creation and growth

Produce and source engaging video, audio, image and text content to support growth of the Optimi community within our app and social media channels

Find, manage and work with influencers, key industry leaders and brand ambassadors to ensure regular production of engaging content which adds real value to our community members

Lead the development of the Optimi podcast – giving voice to our experts and ambassadors

Build and develop an excellent understanding of our customer needs and wants though direct and regular engagement

Organise and participate in events to build community, boost brand awareness and support our positioning within the market

Identify and build relationships with partner brands, enabling us to create value for our customers and our business

Become and stay current with competitor activity and market trends and use this knowledge to help shape our community strategy 

Analytics – Track and measure engagement, growth and conversions as a result of community conversations. Ensure the collection and visibility of key metrics to inform decision making and drive growth
Proven track record as a community manager, ideally in the health and fitness industries. Bonus points if you have experience building communities within a start up.

Experience building and growing a community from scratch utilising a full range of initiatives (eg building an online forum, launching an ambassador program, creating an event series, running a podcast, building automated email campaigns and managing an email newsletter)

Hands on experience with social media management for consumer brands 

Excellent knowledge of online marketing strategies and digital marketing channels

Excellent verbal and written communication skills are essential 

Ability to both strategize and execute – you must be comfortable executing the day to day activity before we are in a position to hire additional team members

Ability to set up, track and interpret relevant community metrics

Degree in marketing or relevant field is preferable, although not essential
Likely personality traits
Positive approach – we want to build an upbeat and supportive team excited by the mission

Strong work ethic and problem solving mindset – we're looking for people who enjoy challenges and can work through them in calm and creative ways

Comfortable in a fast moving environment – we're in a fast moving space and need to build quickly to capture opportunities and maintain our momentum

Trustworthy, highly reliable and honest – we believe these are essential for all close relationships

Team player – we want you to enjoy and contribute to the culture in a close knit team

Our brand values are trust, excellence and innovation – we're looking for these to resonate with you and help to guide your activity within the company.
Equity – depending on experience and commitment. We can be flexible on whether the commitment is initially full time or part time – and we expect it to be part time, prior to a salary being paid.

Please note at present this is an equity only role with salary commencing following our seed round.