Mike Richardson is someone who has really embraced the portfolio career lifestyle throughout his career. Starting off as an engineer in the oil and gas industry and then moving into the corporate world, Mike took the leap into being his own boss and launching his own portfolio career 20 years ago. 
As a thought leader, coach, facilitator, speaker and specialist on the topic of all things agility – from enterprise organisational agility to leadership agility for CEOs, as Mike approaches his 6.0 era he reflects on how his passion for agility really emerged during his very early career days. 
We sat down with Mike to discuss his portfolio career and how he sees it evolving further 20 years in the making. 
I'd love to start off just by getting you to introduce yourself and just saying a little bit more about your background and what you do.
I'm Mike and I'm a former scientist turned engineer turned entrepreneur. I spent five years as an engineer in The Netherlands working for Shell on onshore and offshore oil and gas drilling rigs before realising I wasn't cut out for a technical career. Because of that I did the classic thing you did in the 80s and studied for an MBA at London Business School. After graduating I was unsure what exactly I wanted to do, but I knew that I'd always been passionate about leadership which led me to joining the aerospace industry.
I started climbing the ladder initially as a programme manager, then a product support manager, a commercial manager, a VP of sales and marketing and then Managing Director before eventually being promoted and running the aerospace division of that company. I ended up making acquisitions, two in the USA and one in Canada, which is what brought my business in high tech, aerospace hardware and software technology over here to California, a place I've called home now for a long time.
I enjoyed it and ended up engaging Dale Carnegie globally across my division, winning their annual international leadership award. But as much as I enjoyed it,  it was a pressure cooker experience and I grew tired of travelling the world like a maniac and being very absent from my wife and kids lives, which led to me deciding to take the leap into a portfolio career in 2002.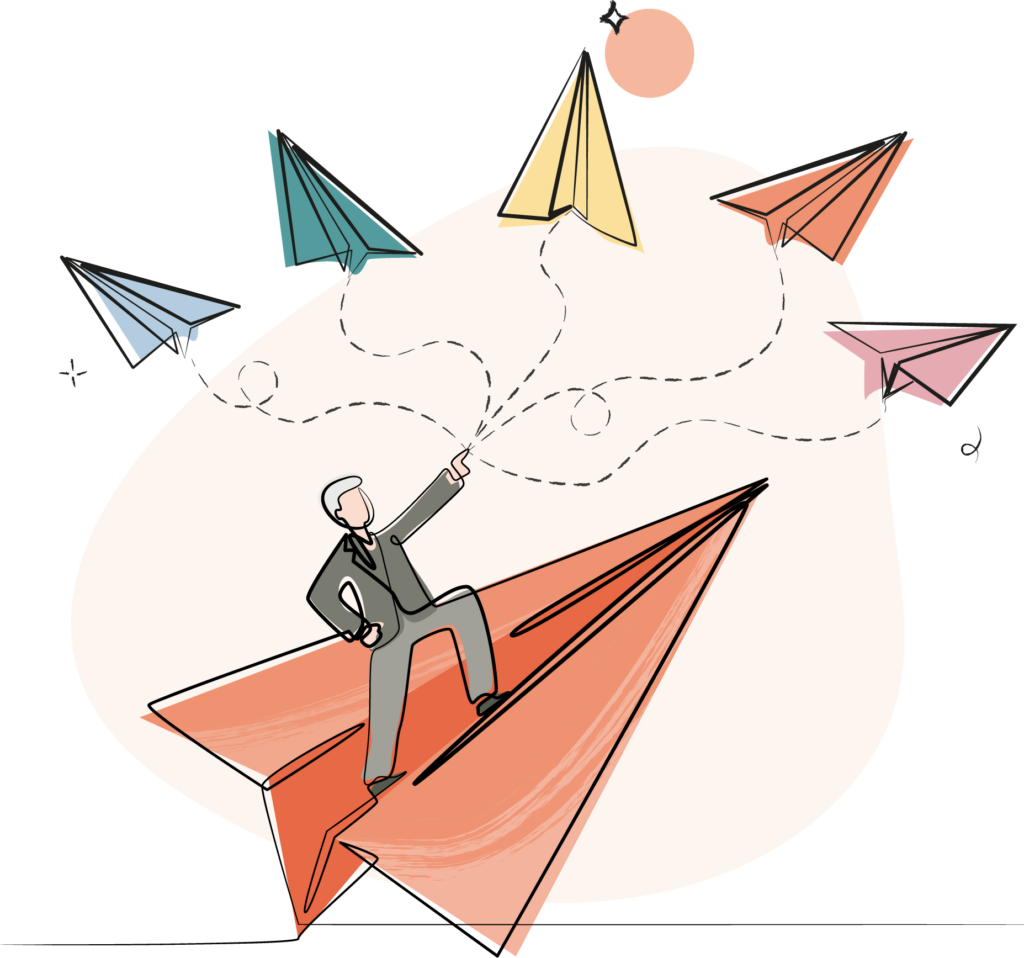 I started building a portfolio career centred around facilitation, coaching, writing, giving keynote speeches and advising on boards and I've got to say that it's been the most enriching phase of my life to date. My portfolio career was centred around being a peer advisory board chair and speaker which I did for about 15 years and absolutely loved. During that time I built a substantial revenue base that kept growing every year. That's the beauty of a portfolio career. My revenue kept growing not because I was working more and more hours but because I was able to put my prices up. I was learning so much, becoming an expert in my field and therefore my brand equity and the value I could deliver kept increasing. Having a portfolio career and doing my own thing was an amazing way for me to grow my expertise and really establish myself as an expert in what I do. And because of that I became a go to guy for all things agility in the C-Suite.  
At this point I still had an itch I wanted to scratch, which was that I wanted a capstone agility experience in my career and I wanted to run a company again as a real-time agility case-study. And in 2018, something crossed my path that sparked a real interest for me so I unplugged everything in my portfolio career, from my groups, to my board roles and all my clients. I went into a new role as the number two, co-pilot and president to the founder CEO which worked out beautifully. 
Of course, not least of all with COVID, it turned into the perfect case study for all things agility that I'd really wanted and then some! I pivoted out of that at the end of last year and went back to my portfolio career. I knew I wanted to do something that stuck with my passion for agility and peer groups. After having a drink with an old friend who was doing very well having recently started a portfolio career (after my years of coaching to be open minded to it!) I knew I also wanted to help others pursuing portfolio careers, which is how I found The Portfolio Collective. 
And it's been great. My portfolio career is something that will always be emerging, evolving and morphing, but I'm happy with that. Being able to establish myself as an expert on all things agility whilst doing a mixture of different roles I've always loved like coaching, facilitating, workshops, keynote speaking and being on boards is exactly what I was looking for as I move into the next stage of my career. 
And we're glad you did find us! There's definitely been a lot more acceptance of portfolio careers recently, but what was the reaction when you decided to launch one 20 years ago? It must have been different!
You're right, when I told a headhunter what I was going to do, he looked at me rather strangely and said "so you're retiring?" and I replied back, "no, I actually expect to be working harder than ever". That was the perception at the time. It was almost as if you were speaking a different language! But actually when I took the leap I realised how big the whole portfolio career world was, particularly in San Diego, where there were loads of people doing it, but there was definitely a lot of confusion from my corporate connections as to what I was doing. 
With the many years experience you've had, I'm sure you've experienced a fair amount of struggles? What would you say has been your biggest learning from them?
I learned the hard way with lots of things throughout my career, but probably one of my biggest learnings and something I now share with others is "do you have a plan you can believe in?". So often when I'm coaching people, I'll ask them that question  and then I'll go a little bit further and say "can you see a pathway you can believe in?" and then I'll take that further again and say, "can you see a 1.0, 2.0, 3.0 migratory pathway that you can believe in?". We need to be so careful that we're not just enamoured with the 3.0 dream scenario of where you want to be, that we don't think about how we're going to get there. We have to go indirectly via 1.0 and 2.0 to find the path of least resistance and highest reward.  Often the direct path to 3.0 is high resistance and if you're not careful you'll run out of cash before you get there. 
1.0 and 2.0 pay the bills on the way to 3.0.  It's important to consider how to get some low hanging fruit that will help you get into business, get some experience and then you'll start moving into the right direction through 2.0 and ultimately end up where you want to be 3.0. What I come across a lot is people who are lamenting their 3.0 and because they're not getting traction from it right away, they start to lose stamina, commit less and work on other things. So it's important to realise that you have to evolve one phase at a time, focus on the pathway you've pursuing and be patient.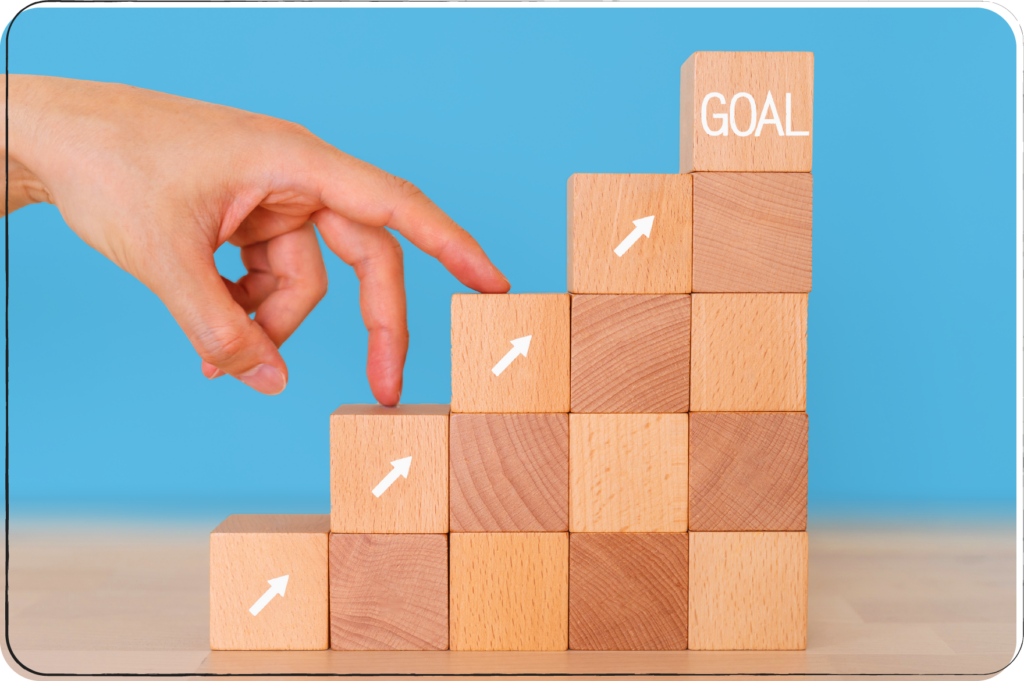 Absolutely, that's a great bit of advice. You've worked on lots of different things and in lots of different ways throughout your career. Do you have any idea of where you want to go next? What would be your ideal working situation a year from now?
It's funny you should ask that. I turned 60 this year. I've heard people like Ben (our CEO Ben Legg) talk about his career unfolding in decades and I've always said the same thing. So of course, I asked myself what I want for this decade, which I'm now calling Mike 6.0. I asked myself "what is Mike 6.0 going to be about?". I have this concept I have progressively crystallised from all my agility work over the last 20 years that I call C2C:  Conversation-Flow to Cash-Flow, which has become the core of my portfolio business model for 6.0. 
I coach and facilitate agility in the C-Suite to drive agile C2C, in many different but interrelated ways. I coach and facilitate CEOs, Executives and their teams.  I am a certified Chair of advisory boards and have a substantial fractional role within a corporate team, alongside a few new portfolio roles I've been working on, one of which has huge potential as an innovation leader of what's next. 
As I move into the next decade of my career I'm very passionate about giving back to others and sharing some value from some of the things I've learnt along the way. And I of course love being a part of The Portfolio Collective helping others find their pathway.
As they say, 60 is the new 40 and I don't see myself ever retiring. Why would I ever want to retire from my passion and purpose? I think it's actually what keeps you alive, and that's what's so great about having a portfolio career. That's why I think that someday everyone will have a portfolio career, it's not a matter of if but when. 
Inspired by Mike's story? So are we! It highlights the flexibility and ever-changing nature of portfolio careers and we naturally couldn't agree more with the idea of everyone having a portfolio career one day. Mike's career is the perfect example of how you can have a widely varied and exciting career centred around a specialised area and passion. 
If you'd like to meet more inspiring professionals who are forging their own career paths, then join our community and start engaging with our members. You never know what you might discover about yourself or your potential. 
Think this sounds like the right path for you? Come along to our monthly Get started event for new members to find out what a portfolio career could look like and how The Portfolio Collective can help you take those first steps towards professional success – and don't forget to connect with our community!
Keep up to date with the latest portfolio career news, tips and advice