Many of us have spent our lives chasing the misconception that careers are meant to be linear. You get a job, move your way up, and eventually retire with a smooth path in the rear view mirror. In reality, many people get stuck on a path that turns out very different to expected. Or they get kicked off the path by a change in circumstances. That can leave you feeling demotivated and lost.
"It's exciting to think about all the different career avenues you can pursue when you take things into your own hands."
That's not the way things have to be. The working world is changing. More companies are going remote than ever before, with most not planning to go back to an 'everyone in the office' approach. The impact of the pandemic has accelerated the momentum towards a more flexible workforce, with 47% of hiring managers saying they're more likely to engage with freelance and contract workers in a post-COVID world. This is creating countless new opportunities for those who want more flexibility.
The pandemic has impacted the working world in more ways than one. Attitudes and habits towards what's possible have changed and all this talk of the new normal has allowed us to envision different ways of working. You don't need to stay tethered to one job or employer in the same way you used to. It's exciting to think about all the different career avenues you can pursue when you take things into your own hands.
If the prospect of this new careerscape sounds appealing to you, just know that you're not alone. Self employment numbers have risen to 15% of the workforce by early 2020, and the pandemic inspired even more people to consider alternate forms of employment. We're in the midst of a massive paradigm shift – add to that a rapid increase in remote positions and you have the perfect recipe for a career as a portfolio professional.
In other words, there's never been a better time to be a portfolio professional. But what does that mean, really? 
What is a portfolio professional?
In its simplest terms, a portfolio professional is someone who has multiple sources of income at the same time. For some, that can mean several part-time jobs or a range of freelance gigs. For others, it's running a consulting business or offering short-term services like training to a range of clients. It's about making your career into what you want it to be and having a tangible portfolio that showcases the work you've done. Even more than that, it's about being in control of how, when and why you work.
What types of people are drawn to portfolio careers?
If you're reading this article, you've probably already identified a need to reconsider your career. Maybe you want to be your own boss. Or maybe you're just looking to build a career that fits around your lifestyle. All our motivations are unique, and as such, so are our portfolio careers.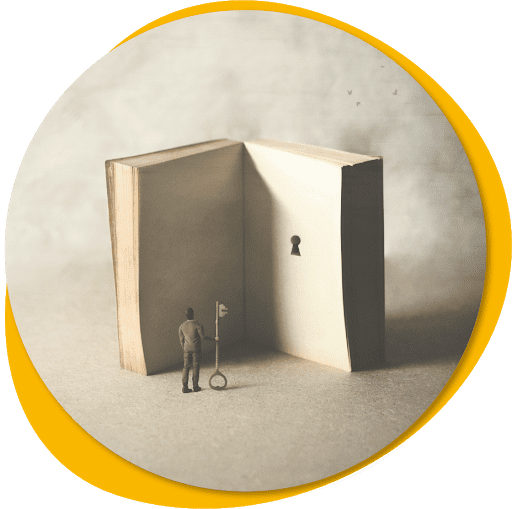 At its very core, working as a portfolio professional is an entrepreneurial pursuit. You're essentially running your own business. This involves establishing a personal brand, building a web presence, growing your client list and ensuring that you have a steady pipeline of work, so you don't find yourself struggling to make ends meet.
What's so exciting about the prospect of going solo is that you're joining a growing community of creative and enterprising thinkers from all walks of life – people who were never content with the status quo, preferring instead to carve their own paths.
This rich and diverse community consists of:
Seasoned professionals

who want to go off on their own. Many people who have spent years specialising in something are keen to make a name for themselves and  take on a more diverse range of projects, whether that be through freelancing or contract roles.

Working mothers

juggling family and career. Being a portfolio professional makes it easier to fit work around family responsibilities.

Aspiring entrepreneurs

looking to start their own business (or a range of businesses).

Working as a portfolio professional is a great stepping stone

because it gives you the time and flexibility to develop your startup ideas while generating income.

Millennials

or Gen-Z workers who want a bit more freedom. This could be the freedom to travel or cherry-pick work that has a positive social impact on their community – did you know that

64% of Millennials won't take a job if the employer doesn't have a strong Corporate Social Responsibility policy

?

Experienced executives

who aren't quite ready for retirement, but maybe they don't want to work full-time either. Being a portfolio professional allows them to gradually reduce their working hours without stopping cold turkey.
These are just a few examples from a much larger list of motivations – one that continues to grow as the working world becomes more diverse. Your motivations may be slightly different, but that doesn't mean that they're any less significant.
How to know if this is the right career path for you?
Of course, this sort of lifestyle isn't for everyone. Some may still feel the need for the security that a full-time job has to offer. Others maybe want to ease into portfolio work gradually rather than diving straight in.
If you aren't sure if you're ready to be a full-time portfolio professional, you can always develop a paying 'side hustle' in parallel to your day job. Other people choose to take on several part-time jobs simultaneously because it gives them the flexibility they're after without all the added admin of worrying about taxes and building up a client list. That's the beauty of the portfolio lifestyle – there's no set of rules you have to follow to have a portfolio career. 
Before launching your portfolio career, you need to ask yourself:
What am I looking for from a portfolio career? Is it a stepping stone or a long term career choice?
Do I have enough entrepreneurial spirit to push myself and try new things?
Am I comfortable with working at a company with only one employee, and building my human connections in other ways than the traditional office?
What will make my services / offerings stand out from the competition?
How will I minimise the lean months while launching my portfolio career?
How do I find a supportive community – to learn from others, minimise mistakes and continue to reinvent myself?
Once you have a clearer picture in your head of what your portfolio career could look like, start reaching out to other portfolio professionals for insights and advice. There's no better resource than the experience of others, and the more people you connect with, the better understanding you'll have of what being a portfolio professional can mean for you. 
The Portfolio Collective Community is a great place to start – we've got plenty of seasoned experts who love to share their stories and support each other.
Create a career path that works for you
Ultimately, it's all about finding out what fuels you. If you don't like working traditional hours, consider freelancing. If you want more variety, take on a few different short-term or part time roles. If you want to start your own business, begin as a portfolio professional while developing your plans.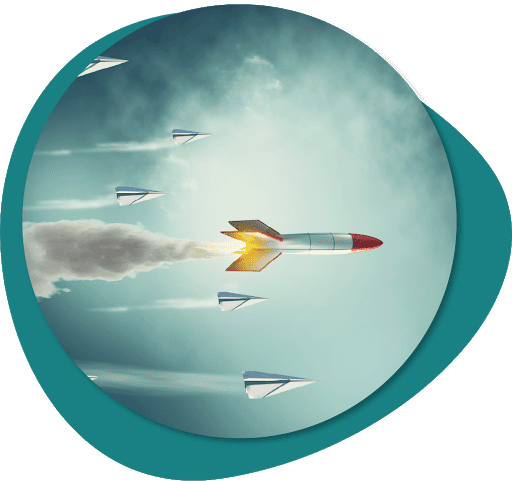 Don't underestimate the power of community. Working as a portfolio professional can feel lonely, but rest assured – you're far from alone. Build your support ecosystem early on and keep close to them along the journey.
Think this sounds like the right path for you? Come along to our monthly Get started event for new members to find out what a portfolio career could look like and how The Portfolio Collective can help you take those first steps towards professional success – and don't forget to connect with our community!
Keep up to date with the latest portfolio career news, tips and advice