Creativity is a powerful driving force. It inspires you to keep learning; to keep innovating. When you tap into that part of your brain, you awaken an insatiable hunger for discovery. We all have our own means of being creative – whether that's problem solving, painting, or preparing a pitch. For Afonso Pereira, creativity meant flexing every artistic muscle he could, whenever he had the chance. 
From a young age, Afonso needed to be creating art. He spent most of his time drawing, painting, writing, and sculpting. It wasn't until his teen years that he started exploring digital avenues, paving the way for an exciting career in graphic design. 
Now, he's the genius behind the video and motion graphic content we produce here at The Portfolio Collective, along with many of the illustrations that help bring our wonderful community to life. This is how he found his way.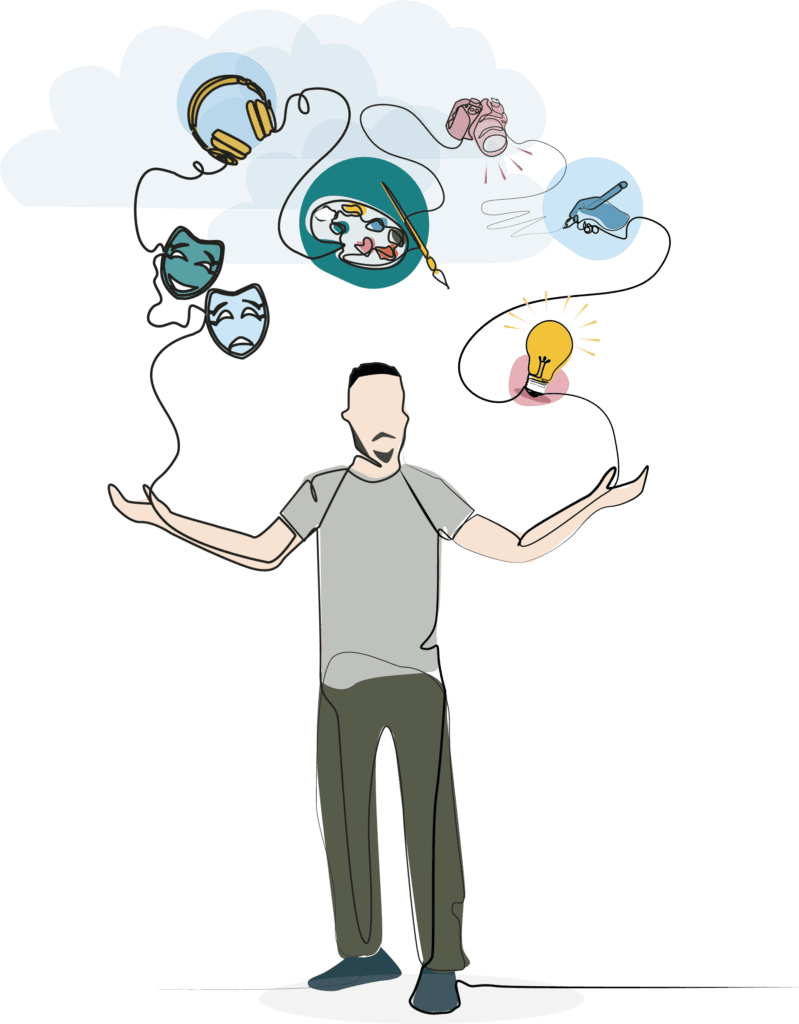 A life shaped by wonder and hard work
Afonso's childhood revolved around the arts. He started with painting, writing, and theatre, and as he got older, he became fascinated with graphic design and editing. Everything he learned, he taught himself. It was a scholarship that proved successful as he landed a job doing artwork for a pop culture blog when he was just a teenager. This was a great way for him to develop his skills and get his work out there – and it was clear that it resonated with the right people when Lady Gaga and Azealia Banks reshared his designs.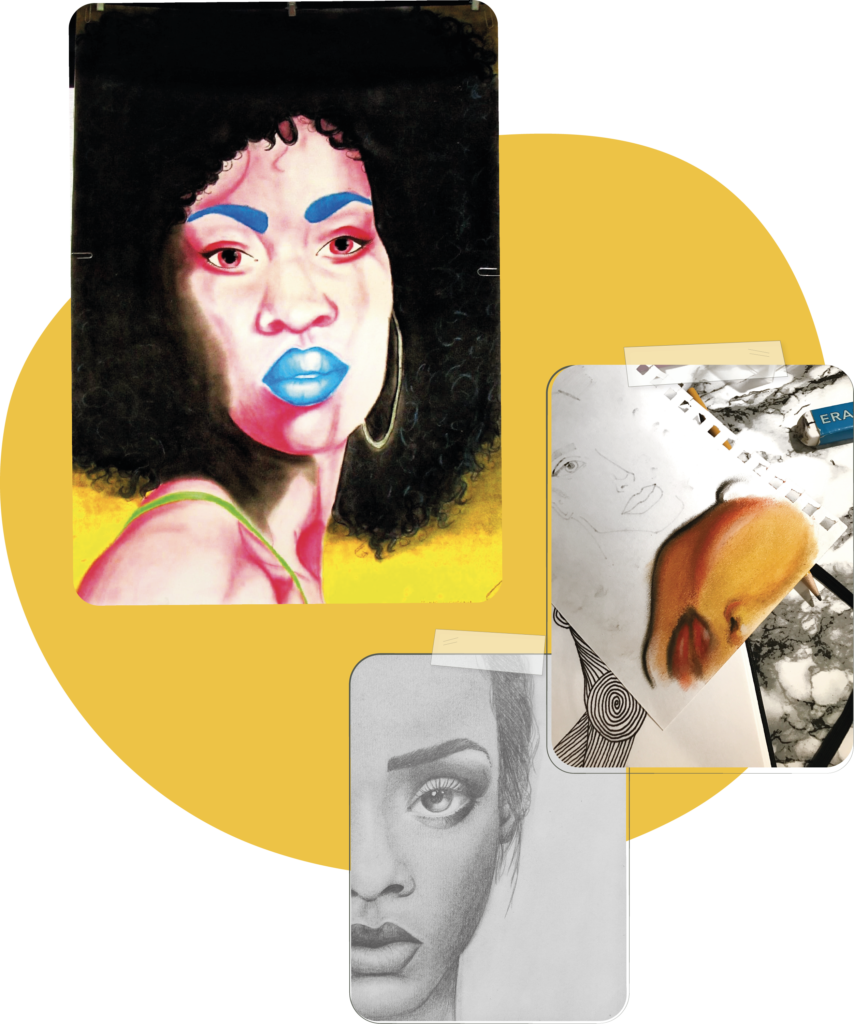 "Some of my work reached people I never could have imagined – it doesn't even feel real when I say it now. As a teenager, it was such an exciting accomplishment."
That was when Afonso knew he was on the right path, and he was excited to see where his design work could take him. When his family moved from Portugal to London, he knew this was the perfect opportunity for him to study in a new country and get a degree in graphic design. But first, he took a year off to get some work experience and save money. He got a job at McDonalds, and within that first year, he was managing shifts and learning new things about his capabilities.
"Nothing prepares you for life like these sorts of jobs. It's a crash course in time management, conflict resolution, people skills, communication – it really shapes you as a person. I try to apply these life lessons and personal skills to every job that I've had since, whether that's here in TPC or in my freelance work."
Stepping into the exciting world of graphic design
Afonso spent three years studying graphic and media design at University of the Arts London (UAL). It was difficult juggling work and study, but it taught him to be more methodical about his time. Despite managing so many different responsibilities, he completed his course with first class honours and a newfound excitement for the future.
"When I was studying I learned that I could apply all my passions and skills into different areas and into everything I designed. I had this freedom to dip my toes into different types of mediums and outlets. That's when I knew I didn't have to stick to one single trade for the rest of my career – that was really liberating."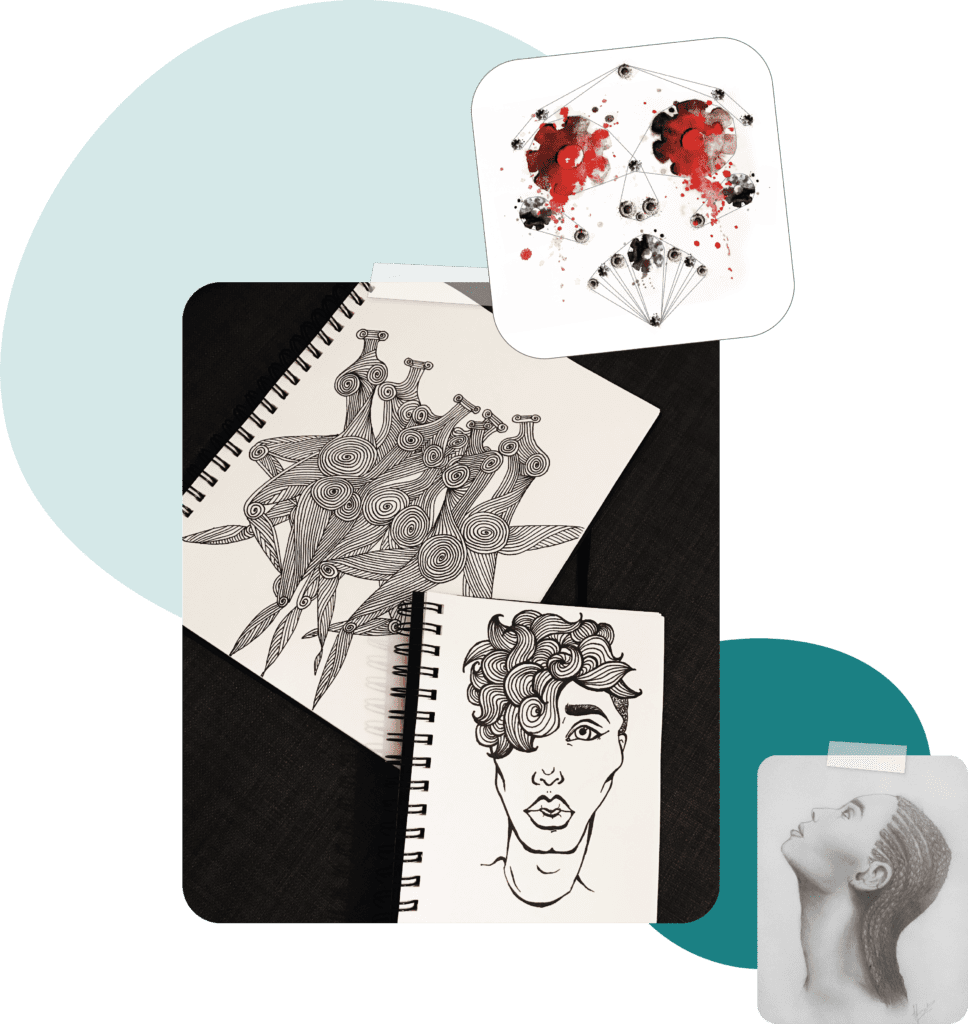 As Afonso finished his degree, the pandemic just started to take hold. The job market wasn't as fluid as it had previously been, yet despite all the obstacles he was facing, he was determined to start working as a graphic designer. That's when he came across The Portfolio Collective.
In November 2020, Afonso was hired as a design intern. His main job was to create graphics, videos, and GIFs. But as the role evolved and he was made a permanent member of the team, he started getting more involved with marketing and promotional strategy, primarily focusing on social media growth.
"Because we're such a growing startup, I feel like I'm learning something new every day and developing new skills within the company, sliding into different areas every week. It's really exciting."
Forging a new path as a portfolio professional
Before working with The Portfolio Collective, Afonso didn't realise he had a portfolio career. He had never really tried to label this particular working style. Once he became more familiar with the community and our overall mission, everything seemed to fall into place.
"I already had a portfolio career but I had no idea it was even called that, so when I came across TPC and started digging into the resources we had available, it just clicked. I realised this is the best way to build and sustain my career in the long term."
Now, he juggles freelance design work alongside his main job at TPC, some of which he has found through the Portfolio Collective community. Since starting with us, Afonso has landed motion graphic work for an advertising campaign led by community member Mitch Bradford – all because Mitch was impressed with the quality of the videos Afonso was producing.
"The future feels really exciting. I feel myself growing alongside TPC – both professionally and personally. I hope to keep expanding my role within the company and keep getting involved in new areas. As our community develops, I would love to grow my work as a freelance graphic designer, making the most of the network we have. I've already had some opportunities and I want to take advantage of more in the future."
Inspiring others to follow in his footsteps
Having a portfolio career just seemed to make sense given Afonso's desire to always try new things and embrace new challenges. As he looks ahead to the future, he is excited by the many paths and opportunities yet to come. So much of what he does inspires others to follow in his path – and that's a truly rewarding feeling.
"Patience was definitely a key part of my journey – it can be very discouraging and scary to jump out of uni and not know what the future has in store. You just have to keep pushing yourself and put yourself out there, however you can. Have confidence in your skills and your talents because once one door opens the rest will follow."
Think this sounds like the right path for you? Come along to our monthly Get started event for new members to find out what a portfolio career could look like and how The Portfolio Collective can help you take those first steps towards professional success – and don't forget to connect with our community!
Keep up to date with the latest portfolio career news, tips and advice