Procrastination—it's that monster constantly lingering over your shoulder, tempting you everytime you hear the ping of a WhatsApp message or the buzz of a push notification you haven't checked yet. We're all guilty of getting distracted. We let our minds wander when we know there are more important tasks at hand.
And though it's healthy to factor little breaks into your workday, you can't let those distractions become bad habits that get in the way of your success. So how can you, as a portfolio professional, working from home all alone, stay motivated and focused throughout the working week? It's easier than you might think.
Ready for a bit of a productivity boost? Here are a few of our favourite apps—as voted by The Portfolio Collective team and our community—to help you get started.
1. For managing your time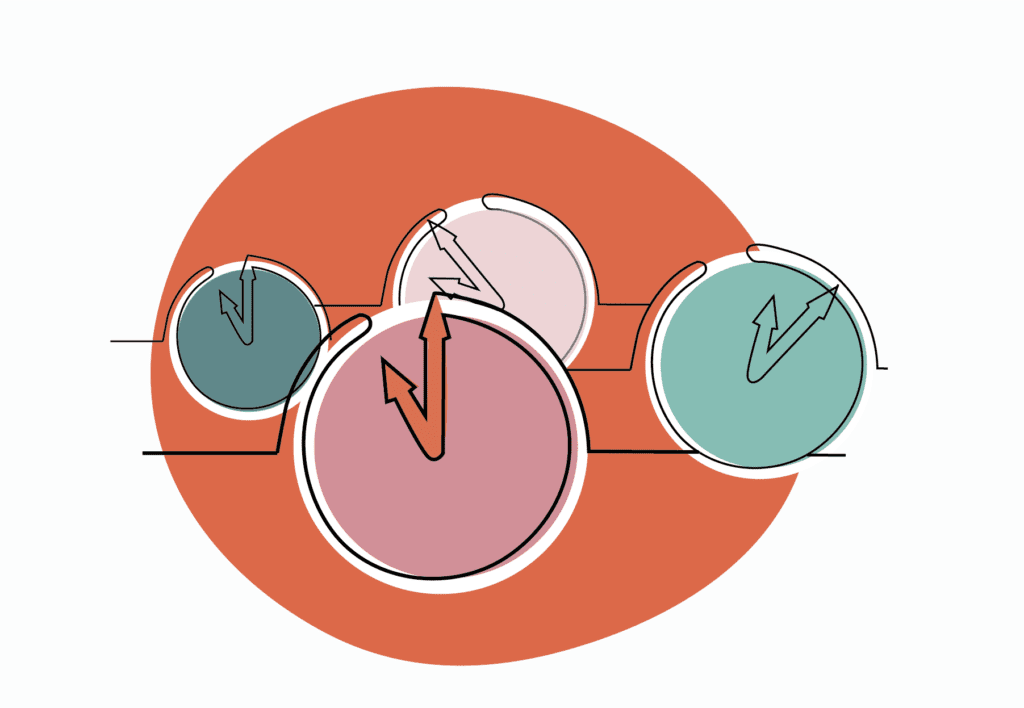 Whether you're working on your own or collaborating with a team, Clockify is designed to help you track productivity and keep a detailed log of billable hours. And it's 100% free, now and forever. You can stay organised with easy-to-use timesheets, create visual breakdowns of time spent on projects, and even manage team members and employees by setting hourly rates and monitoring how long someone spent on a task.
And the best part—aside from the £0 price tag and unlimited user capacity—is that you can share reports with clients to give them a clear picture of the breakdown of work that was involved in a project. 
Cost: Free (forever)
Best for: Calculating billable hours and team collaboration
Available as: Mobile and desktop app & Chrome extension

We cannot stress enough how useful Calendly is for portfolio professionals. Whether you're a trainer setting sessions with clients or a freelancer scheduling meetings with new businesses, this tool is designed to make calendar organisation a breeze. All you have to do is set your availability in the app (e.g. Mon-Fri 9am to 6pm) and share a link. Calendly then sees which times within those windows are already blocked in your calendar, then shows the remainder as open. Then the other party picks an available time that also works for them and you're all set – with a calendar entry, Zoom link or whatever details you think are important.
With Calendly, you can connect with up to six different calendars to get insights on availability, set reminders, and add buffers between meetings. It even detects time zones automatically to ensure everyone has the right meeting time. For a more seamless experience, embed it directly onto your website and let the clients come to you.
Cost: Basic plan is free, then $8/month per user for Premium and $12/month per user for Pro
Best for: Organising meetings with a range of clients and collaborators
Available as: Mobile app, online application, and Chrome extension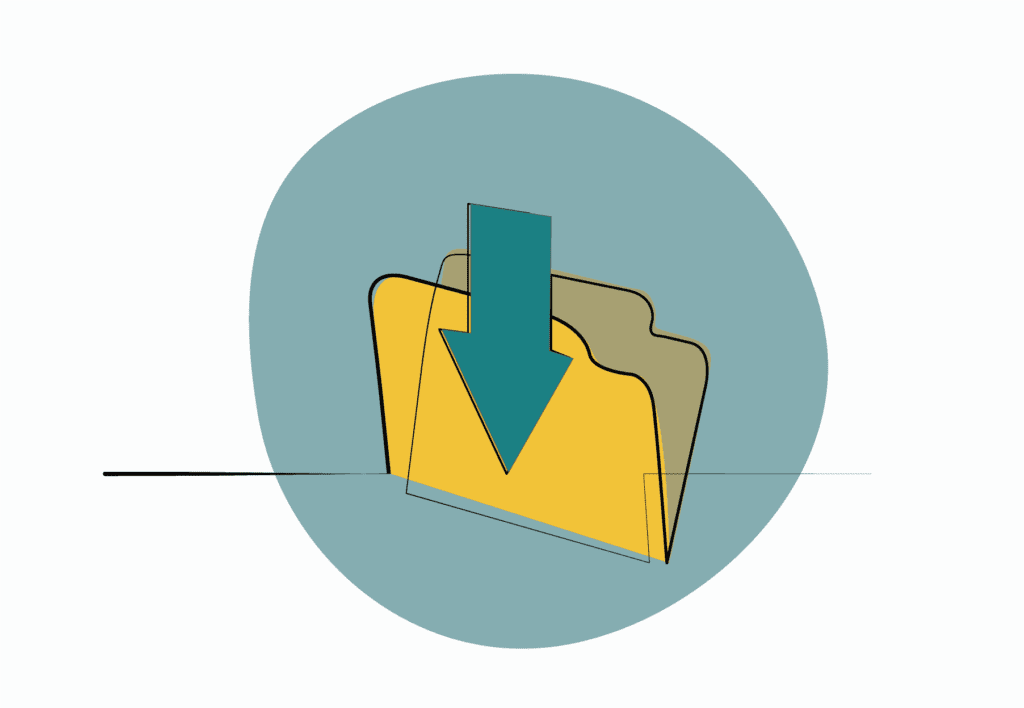 There are plenty of project management tools out there, but none are as widely used as Trello. That's probably because you don't need to pay extra to get all the good features. The platform allows you to create visual to-do lists that you can drag and drop into different categories, all of which are customisable. That way, you can physically track how a project is moving along.
On top of that, you can set priorities, create due dates, tag team members, and share comments on different tasks. For a more integrated experience, you can apply the 'power up' functions that sync your board with a range of different different tools, although the free account only allows for one power up per list.
Cost: Basic plan is free, then £9.99/month per user for Business Class and £17.50/month per user for Enterprise
Best for: Managing personal and professional projects
Available as: Mobile and desktop app & online application
Ever spent ages working on a document only to have your computer crash and lose everything in an instant? Well those days are long gone. Now, you can simply create, save, and organise your files in the cloud, sparing you the headache of hitting "Ctrl+S" every few minutes.
With Google Drive, you can edit and share files instantly—that includes word documents, spreadsheets, presentations, forms, and more. Plus there are plenty of collaboration and privacy features, allowing you to swap notes, provide feedback, and even lock files so no one accidentally deletes something vital. Compared to other cloud based drives like DropBox and OneDrive, Google provides the most storage for free, saving you from spending money where it's not needed.
Cost: 15GB storage comes free, then £1.59/month for 100GB, £2.49/month for 200GB, and £7.99/month for 2TB
Best for: Collaboration with team members and keeping all your documents secure via the cloud
Available as: Mobile app and web platform

Sometimes inspiration strikes at the most random moments. That's why apps like Evernote are so handy; they help you keep track of the scattered thoughts of genius that flash through your mind when you least expect them—whether that's while reading an article or simply sitting on the train.
But it's not just amazing for its ability to capture ideas, it's also useful for keeping those thoughts organised and syncing them across all your devices. You can add texts, links, videos, audio, scans, PDFs, and even word documents, allowing you to save all your inspirations in one place. This is especially useful during meetings with clients or collaborations with other portfolio professionals.
Cost: Basic plan is free, then £4.99/month for Premium and £10.99/month per user for Business
Best for: Capturing ideas on the go
Available as: Desktop and mobile app

Looking to launch your business or personal website? Then Notion may just be the all-in-one app you need. It's a workplace at your fingertips, allowing you to create roadmaps, catalog your branding, build a CRM, organise meetings, manage your HR, and much more.
Whatever you're after, Notion probably has it, which is great considering the personal plans range from $0-4/month. And if you're just looking for a way to organise your tasks, you don't need to worry about all the other bells and whistles. You can simply pick and choose what you need, whether you're looking to upscale your business or create an easy-to-use tracker that manages projects and daily tasks.
Cost: Personal account is free, then $4/month for Personal Pro and $8/month per user for a Team account
Best for: Launching your business and keeping track of tasks
Available as: Mobile and desktop app with added 'web clipper' Chrome Extension that lets you turn virtual snippets into actions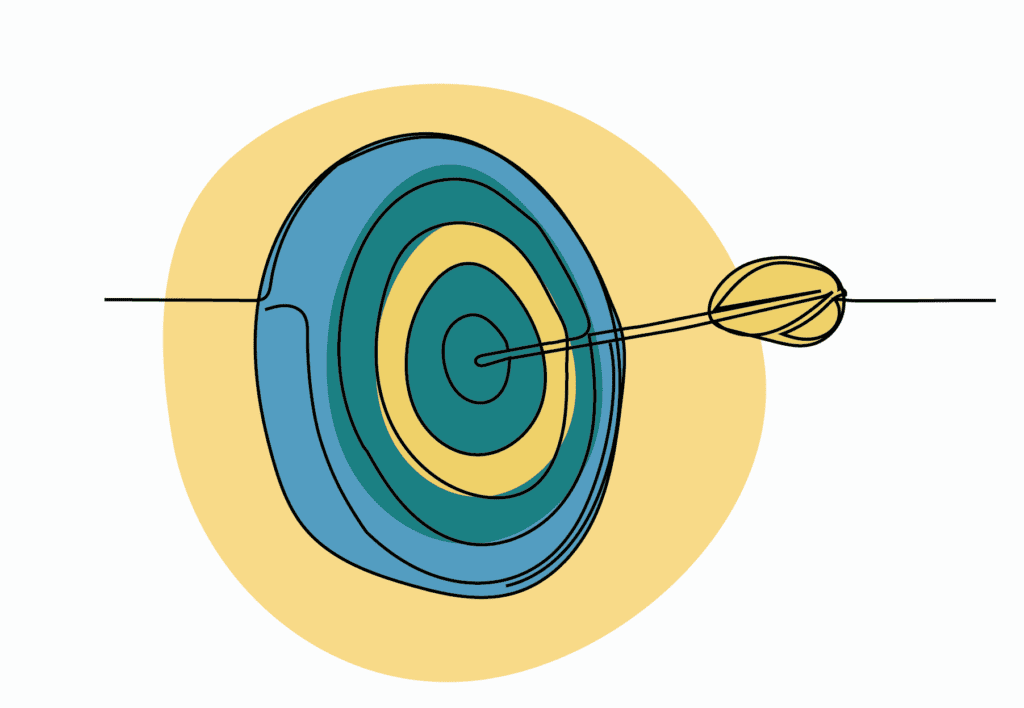 If you find yourself getting tempted by distraction more often than you'd like, consider trying out FocusMe. It's probably one of the most complete tools on the market. With it, you can track time spent on projects, block distracting sites, schedule tasks, set timers, and build better habits that will stick with you long-term.
Every time you log into the app, it immediately starts tracking how much time you spend on different websites and apps. These then turn into eye-opening reports that reveal how often you get distracted from the work at hand. And if there are any particular sites you want to avoid, you can simply block them while the app is open.
Cost: £5.99/month or £34.99/year (with a 30% student and educator discount)
Best for: Blocking out distractions and setting better habits
Available as: Desktop app which can be used on up to five devices and Android app (no iPhone app available yet)

Feel like you spend too much time glued to your phone? Forest has been designed to break those bad habits in a socially conscious and emotionally uplifting way. Everytime you use the app, you plant a virtual tree that grows bigger as you stay focused. 
It's designed in a way that rewards the feel-good transmitters in your brain. The more focused you are, the more coins you earn and the more lush your virtual forest becomes. If you quit early, your tree will die, leaving you to experience the same levels of guilt you felt when you forgot to feed your Tamagotchi all those years ago. But we haven't even mentioned the best part—the Forest team has partnered with Trees for the Future to help plant real trees out in the world, allowing you to spend the coins you earn on important projects like reforestation and environmental sustainability.
Cost: One off price of £1.99 + in-app purchases
Best for: Beating phone addiction and managing your time more efficiently
Available as: Mobile app & Chrome extension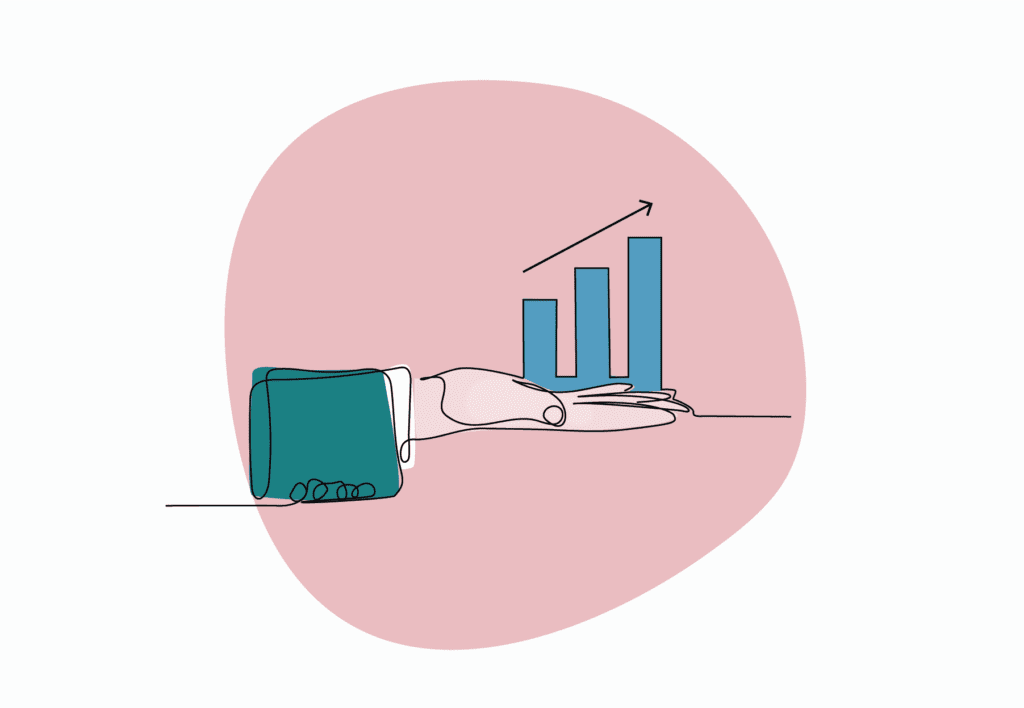 Superhuman is a bit of an elite club, so if you manage to get access to it, then by all means take full advantage. In its simplest terms, it's an email management platform. But on a more complex level, it's the fastest and slickest productivity email tool on the market—which is why it comes with the price tag of £30/month.
It's an absolute AI powerhouse that allows you to create email templates, schedule sends, set reminders, create read receipts, undo actions and integrate with social media channels, making communication that much more personalised. Currently, this platform is only available through referral or via their waitlist (which already has over 100,000 people). But trust us, it will be worth it if you're looking to grow your network fast and utilise intelligent software to avoid any rookie mistakes.
Cost: £30/month
Best for: Smart, optimised communication and professional growth
Available as: Mobile app & online application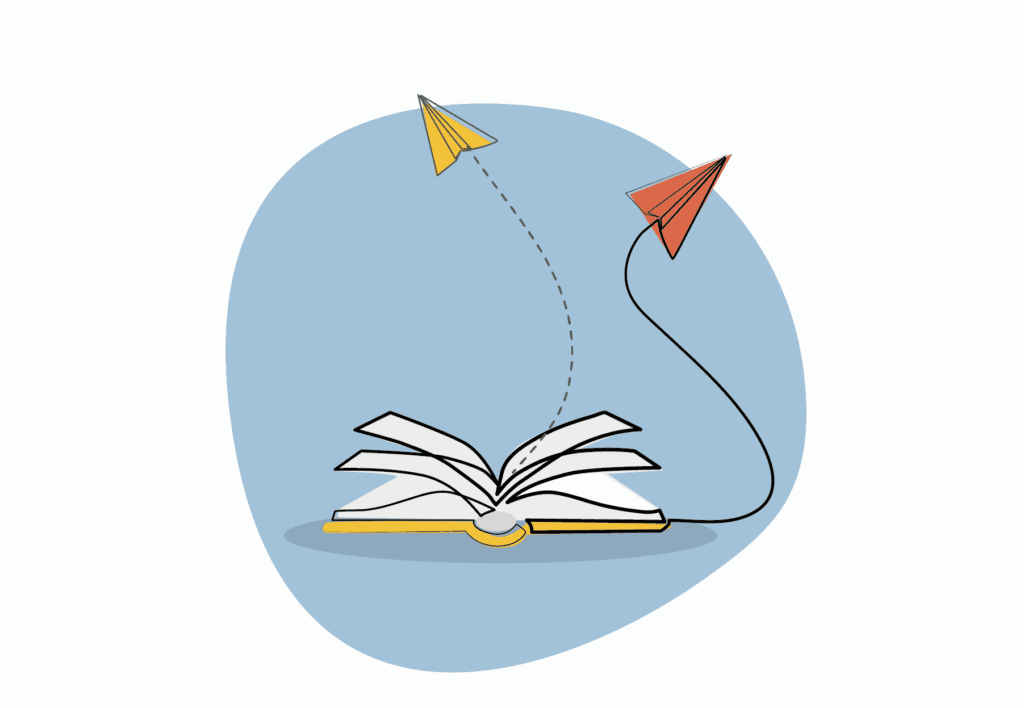 Udemy is the place to go if you want to learn anything and everything, with over 100,000 courses at your fingertips. Some are skills focused, some are hobby specific, and some are even designed to help improve personal attributes like time management, productivity, and mindfulness.
The only downside is that literally anyone is allowed to post a course, so you may need to do a bit of research before finding the most well-informed and practical course for you. But a majority of Udemy instructors are experts in their field, meaning you can host your own course if you want to grow your audience and professional network. And if you're looking to brush up on a particular topic to help you complete a project or fine-tune a new offering, this is the most cost effective and flexible route for doing so from the comfort of home.
Cost: Courses range from £10–£200, with frequent discounts and coupons available
Best for: Personal and professional growth
Available as: Mobile app & online application
Anything we missed? Share your favourite tools with the community
Everyone has different working styles, which is why some people love one tool over another. Maybe you need something more visual, or maybe you prefer an app with frequent notifications to keep you on track.If there's anything we haven't mentioned in this list, feel free to comment and share your advice with our community. Who knows, you may just suggest that dream tool that revolutionises productivity and sets us up for a fruitful and rewarding year.
Think this sounds like the right path for you? Come along to our monthly Get started event for new members to find out what a portfolio career could look like and how The Portfolio Collective can help you take those first steps towards professional success – and don't forget to connect with our community!
Keep up to date with the latest portfolio career news, tips and advice