We've entered a new and exciting remote working age, one that's ideally situated for independent professionals. The global gig economy is booming, and portfolio careers are at the top end of this new way of working. Now is a great time to be a portfolio professional, but there will inevitably be more interest, and with that comes more competition. This means we all need to keep improving our skills to stay competitive. So how do you ensure your skills remain cutting edge in this new world?
If you want to stand out from the pack, you need to be on top of the latest skills and trends in your field. The goods news? Upskilling has never been easier. You just need to decide which remote learning method is right for you.
How online learning can benefit your portfolio career
During the pandemic, 1.3 million hours of LinkedIn Learning were consumed in the UK alone. Globally, there was a 130% increase in remote learning on the LinkedIn platform—that's 4.8 million hours, or 454 years. In other words, everybody is putting in the time to brush up on skills. So why shouldn't you do the same?
Of course, the FOMO argument isn't the only one at play here. With live virtual learning becoming an integral part of online training, you're no longer learning in isolation. New trends in virtual connectivity have inspired an immersive, communal experience that replicates the classroom environment but has the flexibility that online platforms offer.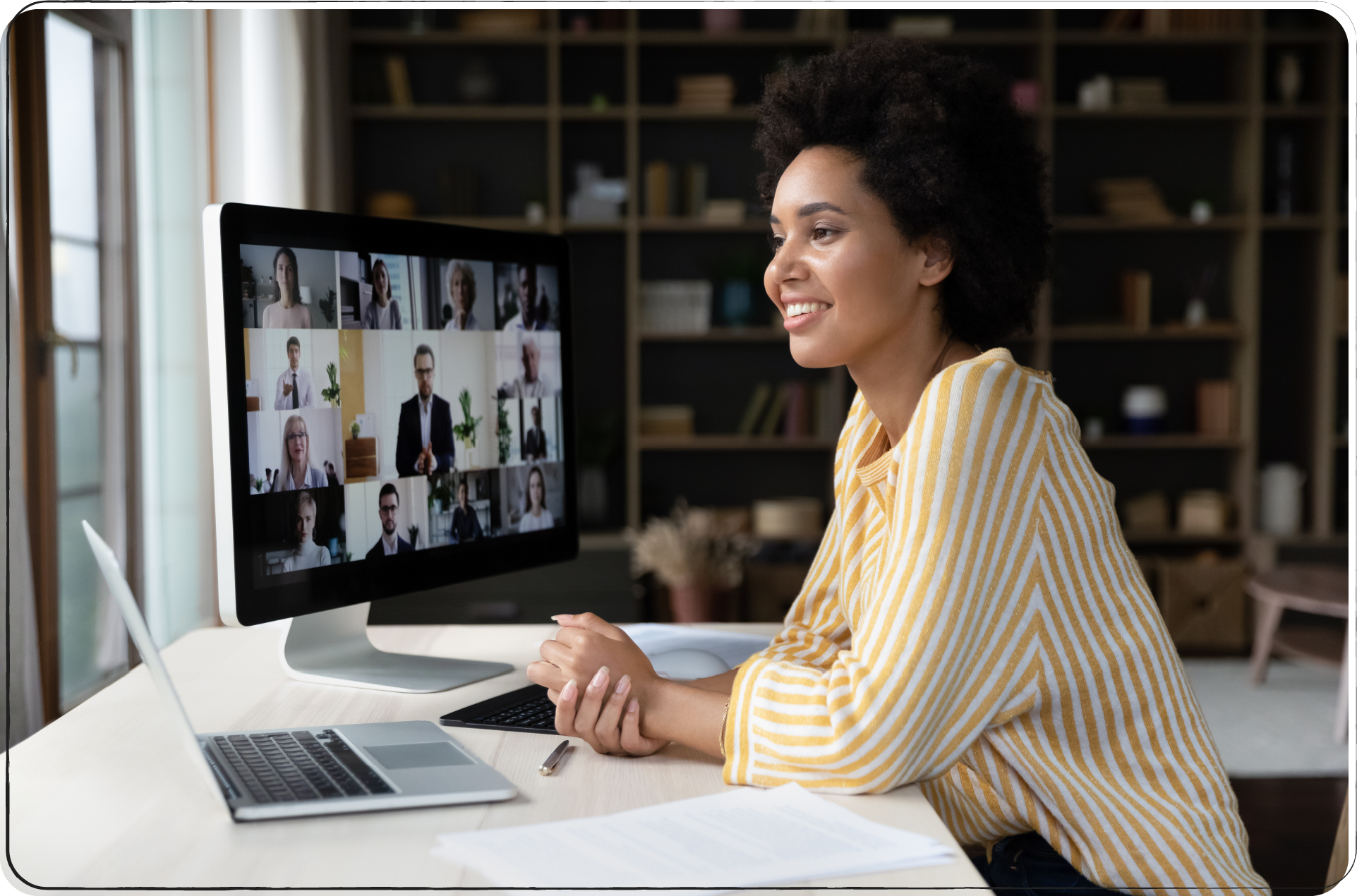 Take, for example, our Catapult Course, which mixes on-demand modules with live group discussions. Not only does that create a more interactive learning experience, it provides a vital sense of community that many remote courses don't offer.
Upskilling in the age of virtual learning
With platforms like Udemy, LinkedIn Learning and Coursera offering a range of digital courses for professionals from all industries, you no longer need to rely on brick and mortar institutions to keep you up to date with the latest trends. You can flex your learning muscles a thousand different ways, whether that be through a video tutorial or a longer interactive course. If you're looking for something more focused to strengthen your professional portfolio and market your offerings, our Catapult course is designed to help you launch and/ or boost your portfolio career. Plus, it gives you access to an amazing support network that drives that learning even further.
When it comes to remote learning, the options are endless. Literally. That's why it's important to go into this process knowing full well what you'd like to get out of it. Do you prefer to take part in a live lesson or do you want something more on-demand? Would you like to invest in a longer course or do pay-as-you go learning? Most platforms offer a similar range of subjects and courses, so test a few out and find out which learning style you like best.
Here's just a quick example of the types of courses you might encounter on a virtual learning platform: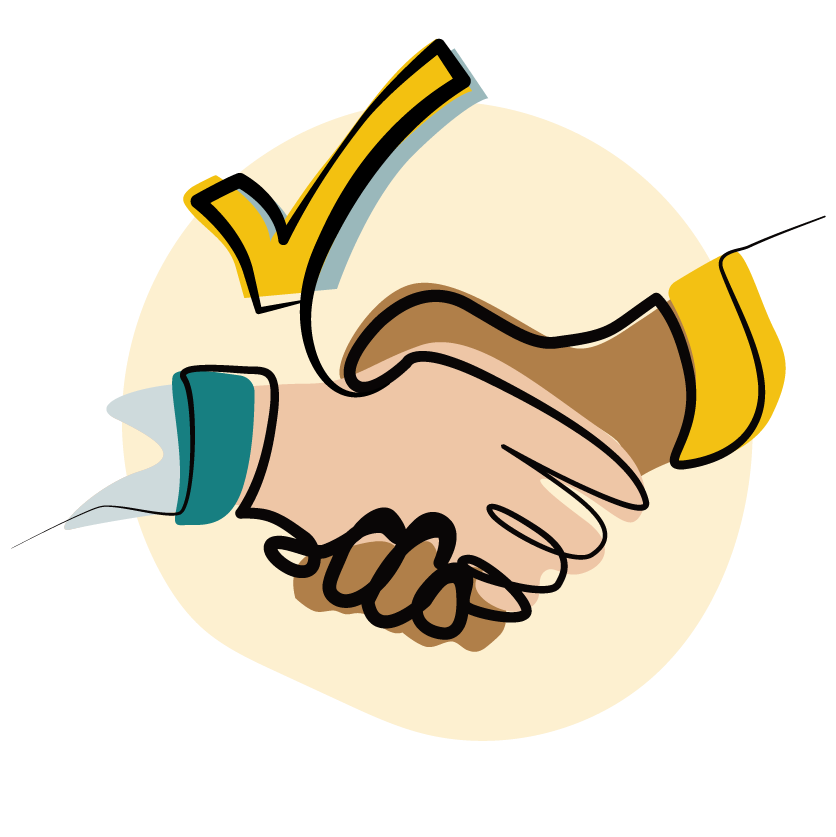 Leadership training
Finance
Marketing and branding
Entrepreneurship
Sales techniques
Project Management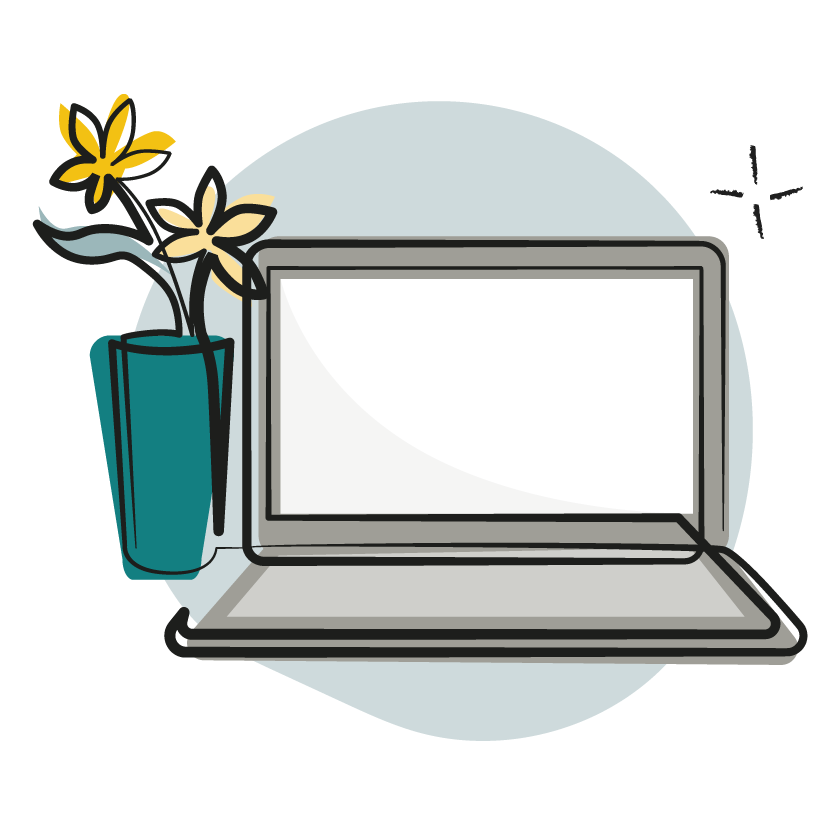 Web development
Data analvsis
Artificial intelligence
App development
Software engineering
Coding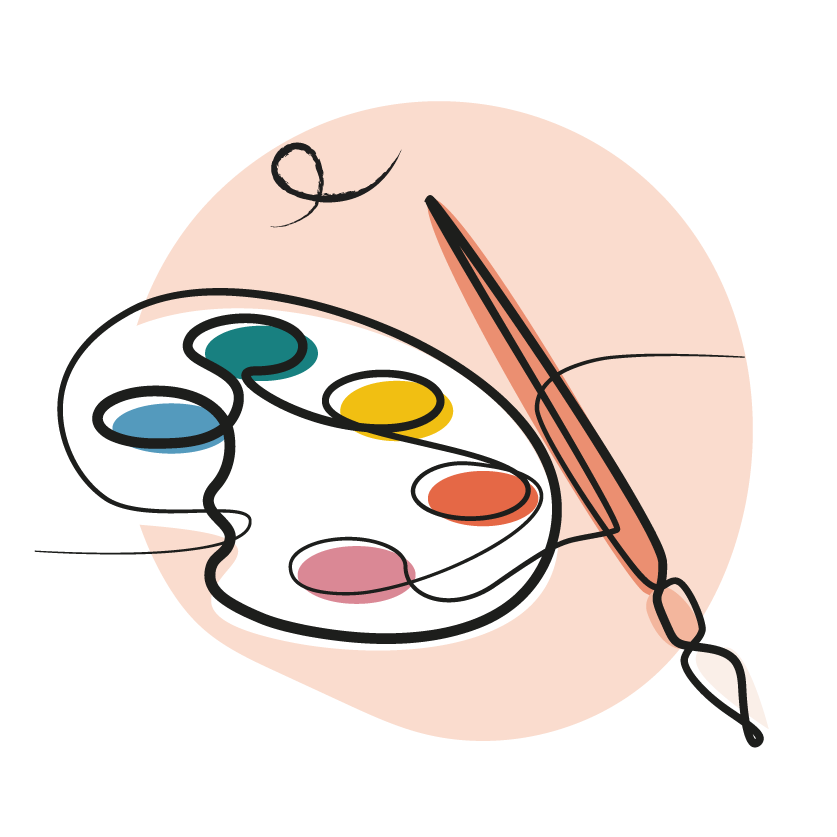 Illustration
Graphic design
Copywriting
Photography
Video editing
Music production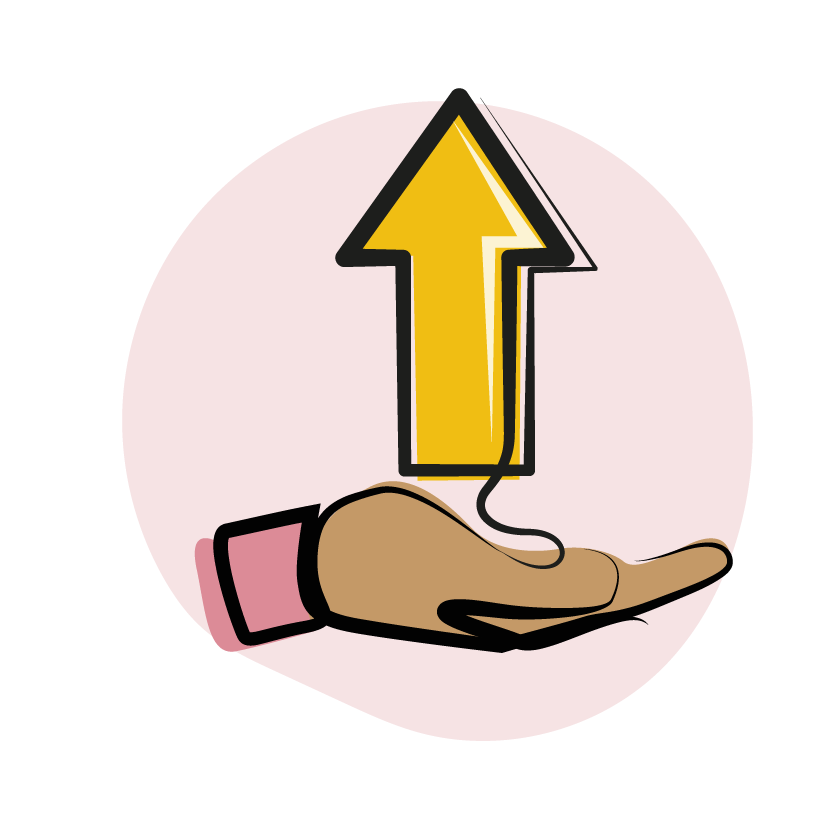 Stress management
Mental wellbeing
Personal branding
Negotiation
Time management
Communication
That's not to mention all the software tutorials you can take advantage of, whether you're interested in learning Python, Power BI, InDesign or Excel.
When deciding which courses are best for you, consider the different types of remote learning that can benefit you and your portfolio career:
Skill-based learning

—

Think about what you're currently offering and see what skills can boost your services and increase your rates.

 

Programme certifications

—With new programmes and platforms coming out every day, it's important to stay on top of what clients expect you to know.

 

Soft skill development

—

The way you communicate and manage your workload is an important part of being a portfolio professional, so don't neglect to look after the softer skills in your development toolkit.
Which platform is right for you?
The beauty of the portfolio lifestyle is that it knows no bounds. You can be a career coach and a photographer; a graphic designer and a yoga teacher. You may start off offering one thing and find that you shift into something completely new because there is a clear demand for that service. With more affordable online learning options than ever before, you can easily build professional development into your weekly routine.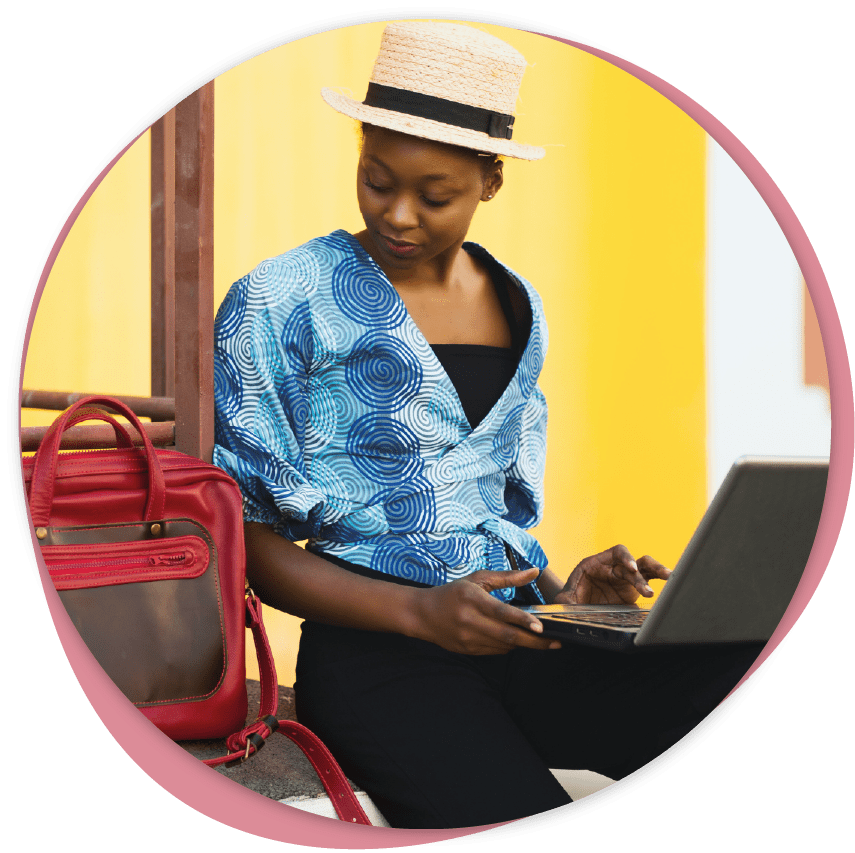 Which platform you choose is ultimately a personal decision you have to make. That's why we've created a quick comparison of all the best (and worst) features from our four favourite learning platforms, making it that much easier for you to get started.
The Portfolio Collective's Catapult Course
This may feel like a bit of a shameless plug, but we wouldn't be bragging about our course if we weren't 100% proud of the impact it has on portfolio professionals. What makes Catapult so unique is it's intensive and immersive structure, helping you to build the foundations you need for your career, strengthen your offerings and start generating new revenue streams.
Best for: New and seasoned portfolio professionals looking to ensure the right strategy and foundation for long-term success
You would be hard pressed to find anyone who didn't know the LinkedIn name. The platform has become a bit of a staple in the professional world, and it's an important part of any portfolio career. If you've invested a bit of money into their Premium membership, you get their learning platform for free. So it's worth spending some time seeing what it has to offer.
Best for: General knowledge and basic skill development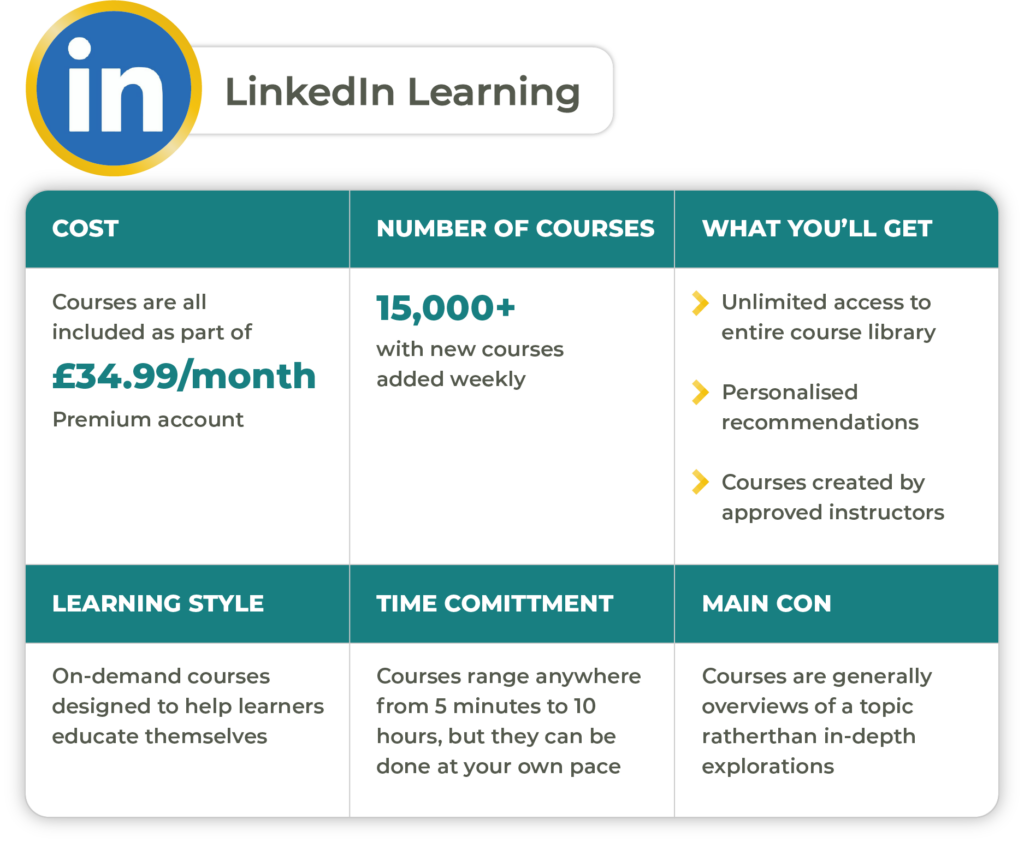 Probably most popular with universities and big businesses, Coursera offers a uniquely academic approach to virtual learning. Whether you're looking to brush up on a skill, become specialised in a particular topic, or even get an online degree, you're likely to find what you're looking for. It's courses are offered in over 30 languages, making it one of the most global platforms out there.
Best for: Anyone looking to learn from top academics without paying high university fees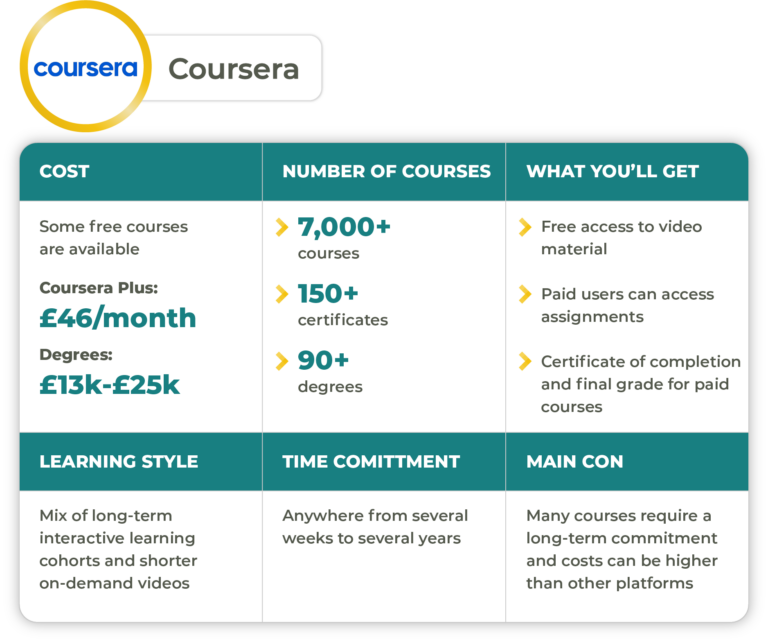 There's no denying that Udemy wins when it comes to sheer volume of offerings. With over 130,000 courses covering a range of personal and professional topics, they have what you want and then some. The one downside is that nearly anyone can post a video on Udemy, meaning you may need to put a bit of leg work in to find the option that provides the best expertise.
Best for: People who like learn at their own pace and experts who wants to create their own online courses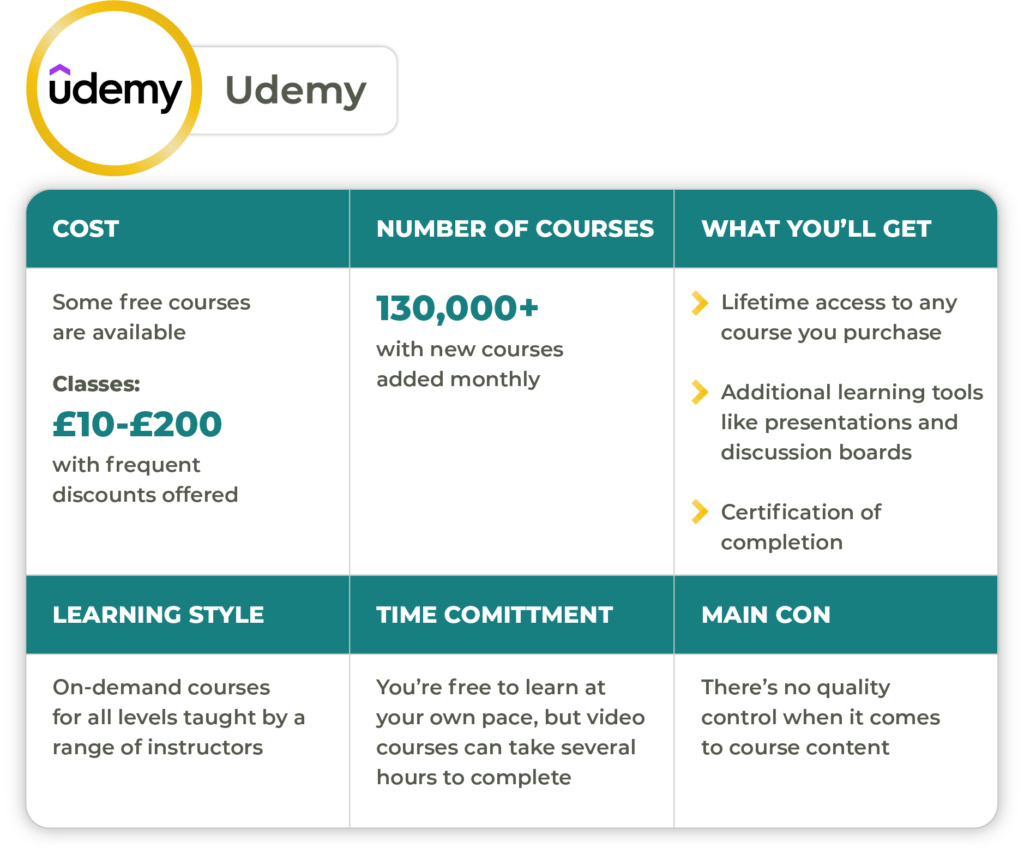 It's about always striving to be better
No matter where you are in your portfolio career, there's always opportunity to learn and develop. You could have twenty years of experience under your belt and still discover something new and exciting that you didn't know was possible. At the end of the day, it's about continuously learning new ways to add value to society, your clients and your life.
Having cutting edge skills can help your earnings too. The more up-to-date and specialised your professional skill set is, the more valuable your offerings are, the more you stand out and the more you can earn. It's as simple as that. The added bonus of building your network, joining a community and meeting new people during that journey makes the remote learning experience even more rewarding.
Think this sounds like the right path for you? Come along to our monthly Get started event for new members to find out what a portfolio career could look like and how The Portfolio Collective can help you take those first steps towards professional success – and don't forget to connect with our community!
Keep up to date with the latest portfolio career news, tips and advice