When you build something from scratch, you find reflections of yourself scattered through every element of that enterprise. Whether it's a startup, a consultancy or a portfolio career, it's a part of who you are – it's built from your passion and expertise. The blood, sweat and tears that went into building your business are soaked into the soil your industry stands on. 
That's a good thing, because people connect more with brands that are emotive. They want your business to tell a story, and they want to see your quirks shine through in everything you do. Otherwise, you risk getting lost in a sea of sameness.
In honour of our Uncovering your personal brand story masterclass, we thought we could spend some time helping you figure out exactly what makes your story unique. Your passions, your joys, your successes, your failures – these are the things that got you where you are, and they're the things that will continue to drive you going forward.
How people engage with brands
A brand is more than just a personality. It's a set of values and beliefs. It's how you interact with customers and build relationships. And more than that, it's how someone perceives you and the work you do.
Anyone who's ever found themselves hooked on a good narrative can tell you that stories are a compelling and effective tool in human communication. That's because they affect our brains in deeply profound ways. An impactful story triggers both the sensory and motor cortex, boosting feelings of trust, compassion and empathy. That promotes positive social interaction and inspires us to work with others.
Every business (and by extension, person) has a unique journey, and when you're able to articulate that story through your branding, you build emotional connections with your customers. That sort of authenticity builds trust. And trust is important in a portfolio career because it helps you strengthen relationships and widen your professional network.
How do we find our stories?
Now you might be sitting there thinking, "Nothing really crazy happened before I decided to go solo" or "My career path has been pretty typical so far". That doesn't matter – it's not necessarily about having a bizarre anecdote or heroic tale of adversity. It's about the moments that influenced your decision to make a change. Starting a business or a portfolio career is hard work, and it's far from a typical experience.
Start by asking yourself:
What am I inspired by?

What are my beliefs?

What am I hoping to achieve through my work?

Why did I decide to start my portfolio career?

What is it that I love about the work I do?
You'd be surprised to hear that plenty of companies struggle to articulate why they do what they do – probably because you only ever recall the ones that do it successfully. But you have to remember that people aren't just buying what you do, they're also buying why you do it.
Let's take, for example, the story of The Portfolio Collective. During the height of the pandemic, Ben noticed that portfolio work was booming. More companies were investing in independent workers because it provided them with top-quality on-demand expertise without the long term financial commitment of more permanent employees. This change and the future of work is also something that Jesus and I are passionate about. So together we decided to build something that could guide and support working professionals looking to grow their independent businesses.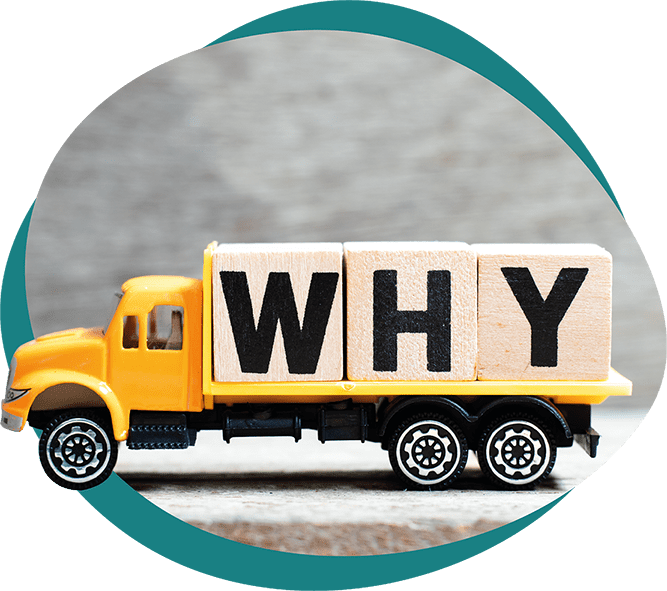 We started with the "why" – to help professionals launch and sustain successful portfolio careers. Then we figured out the "how" and the "what". That "why" is splashed across everything we do – it's the driving force behind our branding because most of our team are portfolio professionals themselves. They understand the struggles and the pain points, which is important because that builds trust and allows us to connect with our community on a more intimate level.
We cannot stress enough how crucial it is to understand your "why". It's the thing that drives and motivates you every day. Figure out where your passion and inspiration come from. Then consider the moments when you've felt most happy and fulfilled and build your narrative from there.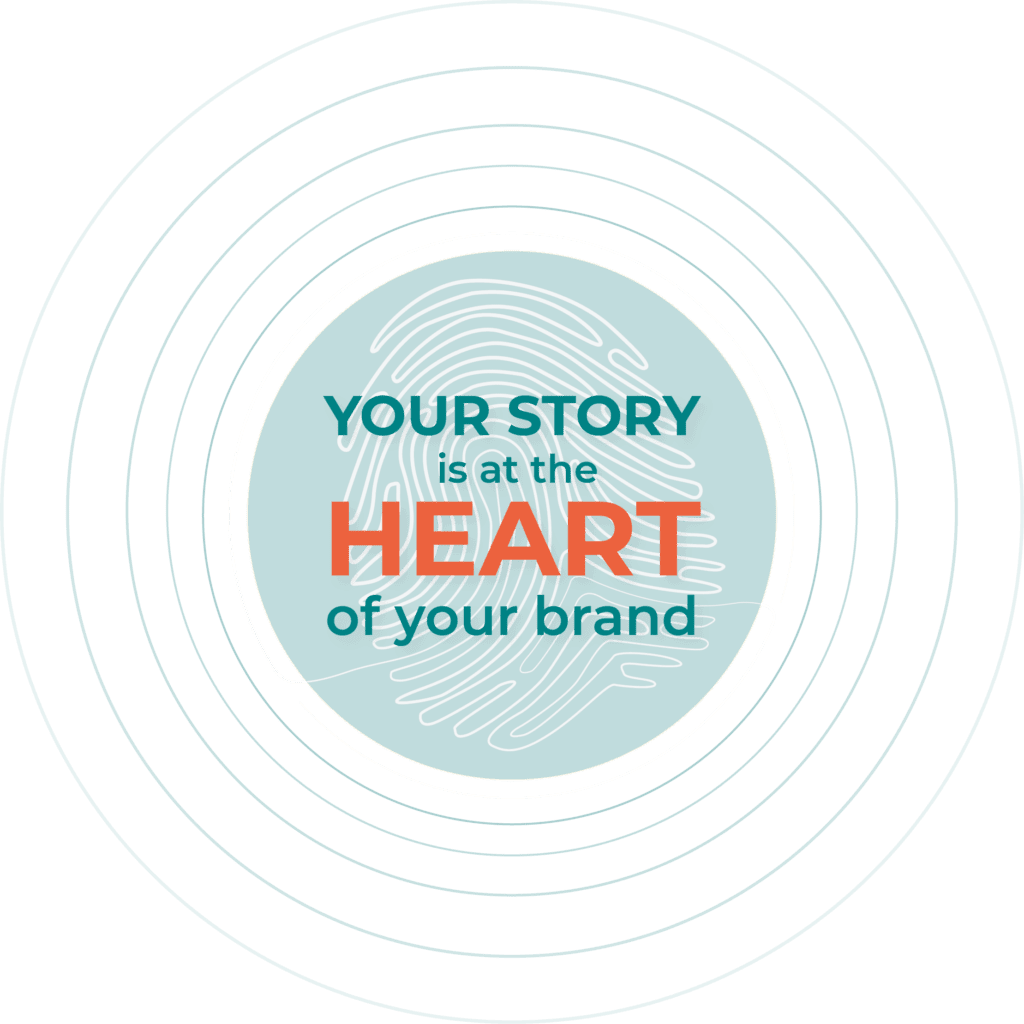 Every story has a beginning, middle and end. For a brand, that's better described as a problem, solution and success. When someone asks you why you're doing what you're doing, the answer shouldn't be "to make money". Instead, it should be a story that explains what problem you identified, the solution you're offering and the successes you've had along the way.
If your story is more accidental than purposeful, then by all means be transparent. Not all of us started a portfolio career because a mysterious voice spoke down from the skies and told us we had to. Sometimes it was simply that we were ready to go off on our own. Just be sure to make a point of sharing what you love about your work and why you're passionate about what you do.
Embedding your story into every aspect of your business
Your brand story should be communicated through everything you do – the work you produce, the way you communicate with clients, the way you present yourself to the public. If you don't want to write a 2,000 word manifesto for your website, consider creating long and short versions of your story that can be spread across all your marketing materials (including on social media).
From there, look at things like:
Your customer personas:

Who do you want to remember you and what feelings do you want to evoke? It helps to think of your target audience as individual people with distinctive needs.

Your brand voice:

This is the thing that makes you approachable and authentic. Figure out how your personality can shine through your business' voice. Something a bit different can cut through the noise and be refreshing.

Your mission, vision and values:

What are you hoping to achieve? What sort of vision do you have for your clients or the future? And what philosophies guide your day-to-day activities?

Your visual identity:

Where will your brand interactions take place and in what form? And how does your story shine through the visual assets you create?

Think of it like an ecosystem where every part is connected. The more cohesive your brand is, the more likely people are to remember you.
How will you tell your story?
There's no perfect formula for telling your story. It's about creating something that speaks to you and reflects what you're trying to achieve. Ultimately, as a portfolio professional, your brand is a reflection of you. So make sure your personality, your values and your passion are splashed all over everything you do.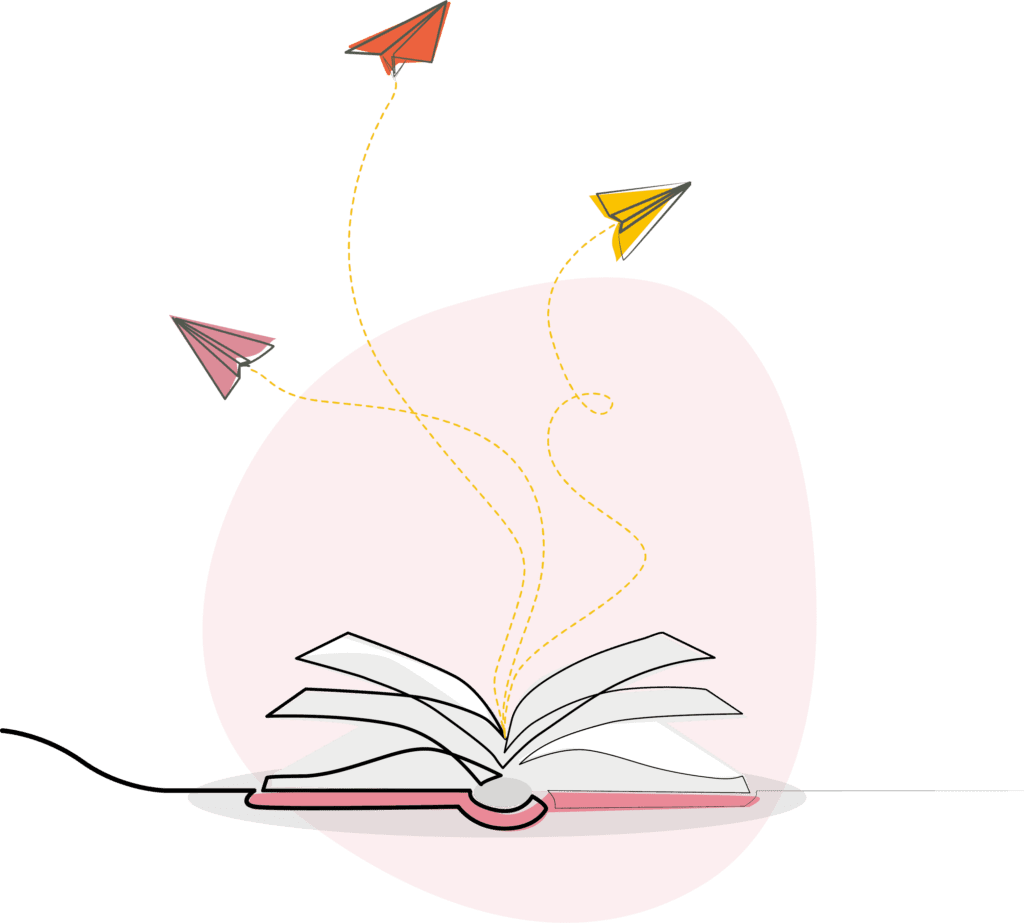 Remember that your story is a launchpad for ideas. Think of it as something you build from—the foundation of your business. The more true you are to yourself, the more your brand and experience will resonate. And that's so crucial when it comes to building a client list and growing your business.
Need a bit of help pinpointing exactly what it is that makes your story so unique? Register your interest for our next personal branding masterclass to help you find and craft those stories that lay hidden beneath the surface. 
Think this sounds like the right path for you? Come along to our monthly Get started event for new members to find out what a portfolio career could look like and how The Portfolio Collective can help you take those first steps towards professional success – and don't forget to connect with our community!
Keep up to date with the latest portfolio career news, tips and advice