Ever since Alex Pitt joined our Catapult course back in November 2020, she's been a huge pillar of The Portfolio Collective community. That's because the story of how she started a portfolio career and founded her own business reflects a wider journey of self discovery that so many of our members embark on – she set out to intimately understand the quirks and passions that drive her and make what she does one-of-a-kind. Needless to say, that journey paved the way for an extraordinary and unique business in Strange Creative Studio.
So it's no wonder that we've asked her to play a key part in creating and leading our Masterclass: uncovering your personal brand story. This joint collaboration between Strange Creative Studio and The Portfolio Collective is an intimate look into Alex's personal experiences crafting her brand story (as well as the experiences of our COO Fiona, who is co-leading the masterclass with her).
In order to celebrate this new joint venture, we thought we'd give you a little taste of Alex's journey. Discover what inspired her to launch her own creative agency and find out how she learned to embrace and celebrate her story.
Pivoting into a portfolio career
For over ten years, Alex worked as an in-house freelance designer. Though she enjoyed the work she was doing, there was always a part of her that felt unfulfilled – she wanted more freedom, more creativity, more autonomy. Alex didn't like the limits that came with working for other people. She realised she was ready to be in charge of her own career, and, by extension, her own future.
"I wanted to break free of it and have that control, to see where it went on my own terms, which was always a really exciting idea for me."
So she branched out on her own, working as a freelance graphic designer for about a year and a half. Then the pandemic hit. Like most self-employed professionals, the shockwaves of the world coming to a screeching halt put a lot of things into perspective. What Alex then saw was opportunity. She had already started a portfolio career, now it was time for her to take that to the next step and launch a business that was totally unique to her. In July 2020, Strange Creative Studio was born.

"It was that idea of being your authentic self and embracing the weirdnesses in you that led to saying: 'I can find that in other people. I can embrace it and nurture it and then turn it into something that births a business or an idea or a brand and can really transform people's lives through embracing their authentic selves.' So that's where the title 'Strange' came from. It was about embracing the quirks and the weirdnesses in you."
For Alex, a key part of launching her business was understanding the why behind it. She wanted to get down to the core of what made her offerings so unique. Through that process of understanding herself and her own motivations, she realised her agency could provide the same service for others, helping businesses and portfolio professionals alike discover their why in order to more effectively brand themselves. 
"It's such a valuable thing to be able to say, 'I know why I'm doing this' and build it out from there."
Back when Alex first started freelancing, she fell victim to simply going through the motions. A lot of work was coming in, the clients were lovely and invoices were getting paid, but there was still a nagging sense that something was missing. So she started working with a career coach to get the root of the problem. That process made her question a lot of her career choices, which was something she hadn't really done in-depth before. 
"We really went back into my character, back into my past and into all the things that make me who I am. One thing she drew out of me was all these little quirks and that I've always been a bit different; a bit of an outsider. When I was younger, that was something I shied away from. Now I'm not embarrassed to be a 30-year-old woman who really loves Star Wars, who has terrible taste in music and wears black everywhere. That's me, and I'm gonna capitalise on that."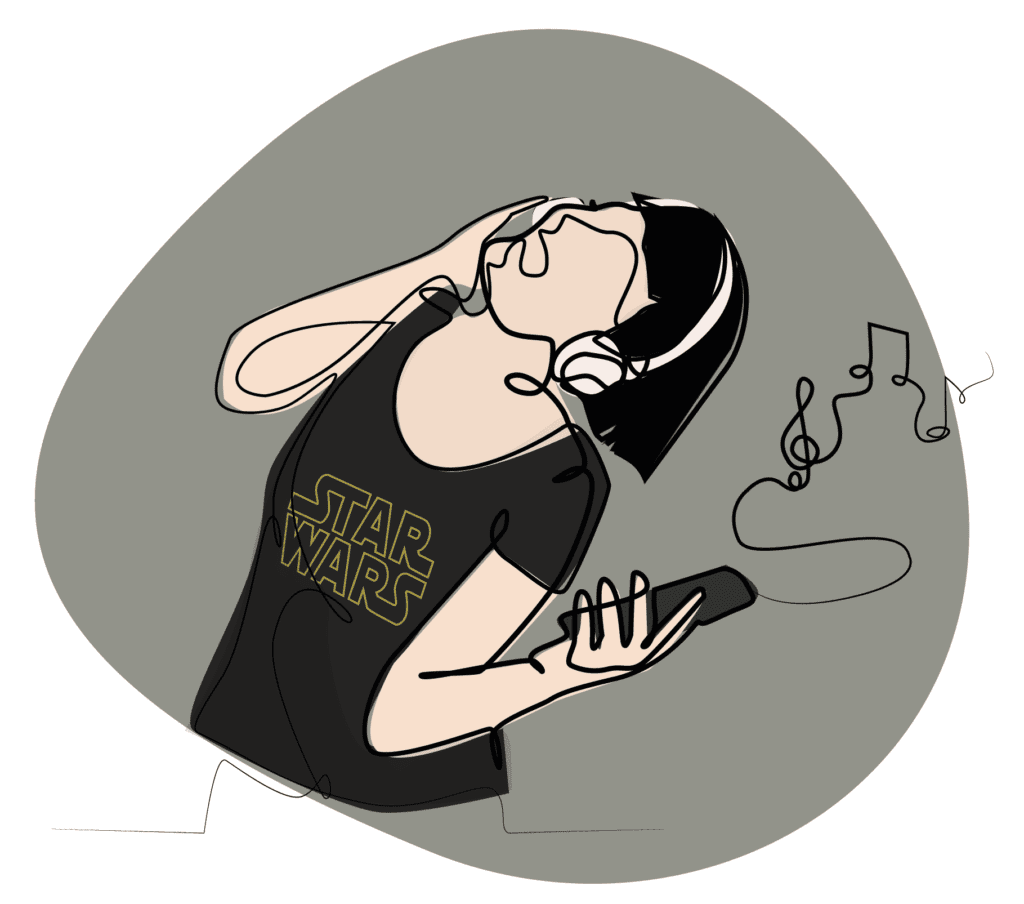 That introspection taught Alex that her own experiences were a driving force behind the business she wanted to create. It was something she needed to communicate through her brand. That, in turn, would allow her to support other brands that were unapologetically unique and help them tell their stories.
Finding herself through learning and development
Once on our Catapult course, Alex was able to refine all these realisations and epiphanies into a tangible business plan with a clear cut marketing strategy. The marketing modules gave her the insights she needed to move from the ideation stage and craft an actionable plan.
"It surprised me so much because I spent so much time absorbing information, watching webinars and downloading free PDFs. But the way the Catapult course was structured – how the ideas were put forward and everything that came out of the coaching sessions – made it so clear in my mind what needed to be done."
The interactive learning and community support gave Alex the guidelines she needed to fill in the finer details. She finally had real people to bounce her ideas off of and she wasn't trying to learn everything on her own.
"I've got this marketing plan in my head now and it doesn't feel chaotic anymore. It feels really structured and I'm feeling good about it. And that was something I've been trying to nail down for months, if not years. I feel like I'm there now."
Now, Alex's business is fully fledged and growing. In order to keep up with the changing world, she's using what she learned from the Catapult course to offer more tailored services and bespoke branding packages that can benefit people and businesses during difficult times.
Going forward, her focus will be on building the brand and continuing to help others embark on that journey of self-discovery.
"I'm feeling very excited about it. I'm on the right path, I'm doing the right thing and it's really aligned everything for me. You have to find your why, because it will transform everything you do."
Ready to discover your own story?
It's so important to know what drives you, especially when it comes to building your brand. You want to connect with clients on a personal and emotional level, and knowing how to tell your story is a big part of that.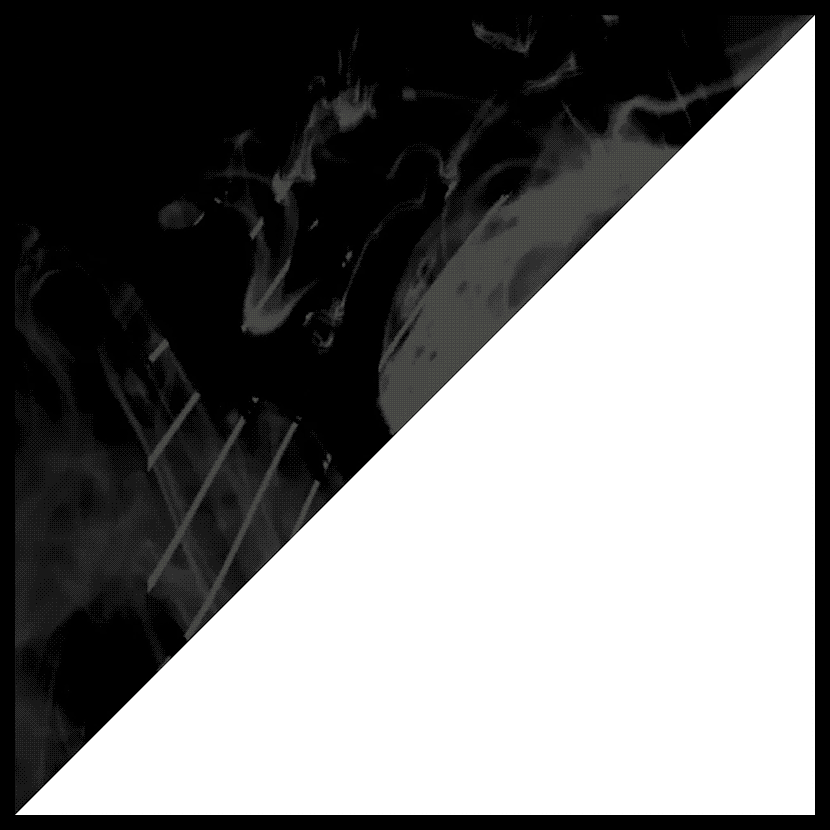 Eager to learn more about the power of storytelling and understanding your why? Join our next Personal branding masterclass to learn directly from Alex and our COO, Fiona.
Think this sounds like the right path for you? Come along to our monthly Get started event for new members to find out what a portfolio career could look like and how The Portfolio Collective can help you take those first steps towards professional success – and don't forget to connect with our community!
Keep up to date with the latest portfolio career news, tips and advice