If you want to get noticed online, you need to have a strong personal brand. But you also need to know how to get your brand out there. As portfolio professionals, we are what we sell – and passion and authenticity can go a long way when you know how to harness the awesome power of the social sphere.
Do it right and you can establish your expertise, raise your credibility and widen your circle of influence. The good news is that you don't need to be a marketing expert to crack the code. You just need to be clear about what you're trying to achieve and have a basic understanding of how the different platforms work.
Social media trends and digital consumer behaviour are constantly changing, but there are a few things you can do to ensure you're reaching the right audience and getting the most out of your social posts.
Start by defining your goals
It's helpful to have a clear understanding of what you're hoping to achieve before you start posting across the different channels. Are you trying to tell your story and build awareness around your brand? Are you looking to connect with new clients? Or are you just sharing information about a new service or product? 
Once you've figured out your intent, you can be more strategic about the platforms you use.
For example, LinkedIn is great for establishing your expertise and widening your connections, whereas Instagram can show off a bit more of your personality and provide visual examples of the work that you do.
It's not practical to be everywhere, so just focus on the channels where potential clients are likely to be. Just because TikTok is trending, doesn't mean it's right for your brand. If your users aren't active on a specific platform then don't waste time creating content for that channel.
Remember, what someone wants on Facebook is different to what someone wants on LinkedIn, so make sure to tailor your posts to the channels that you're using.
Always aspire for authenticity
Marketing isn't about a one-time sale; it's about building lasting relationships. You need to inspire trust and get people to like you, and you can do that by being authentic.
Here are a few ways to ensure authenticity in your social posts:
Share your story, celebrate your successes, incorporate personality into everything you do and engage with other people's posts to show that you care about the topics at hand.
Ask people to comment on your posts and make sure you respond when they do.
Especially when you've tried and failed; 90% of consumers think it's important for a brand to acknowledge when it's wrong, and that's even more crucial when you're an individual.
Remember that not all images need to be designed.
Raw and human photos are just as impactful as a splashy graphic.
Make sure to interact with your followers
Customer service is important – connection, even more so. According to a recent study, 83% of consumers pay as much attention to how a brand treats them as the product they sell. And 73% are willing to pay more for a product if they love the brand. You're human and not a faceless corporation, so don't be afraid to connect with people on a personal level.
When you interact with your followers on social media, you make them feel seen, heard and understood – and you can monitor conversations in real-time and answer questions promptly.
A good example of interacting with your audience is asking a question in your post and encouraging your followers to comment, then responding to those comments.
How to build a loyal following
According to The State of Digital Customer Experience Report 2019, 62% of consumers say they're more likely to give someone repeat business if they responded to their questions on social media.
So you should be responding – quickly – to both positive and negative comments.
When you respond to a complaint on social media, you're likely to increase customer advocacy by as much as 25%. Not responding to a complaint can decrease customer advocacy by as much as 50%. And responding to positive comments can boost brand awareness even further.
There are a few things to keep in mind when responding to comments: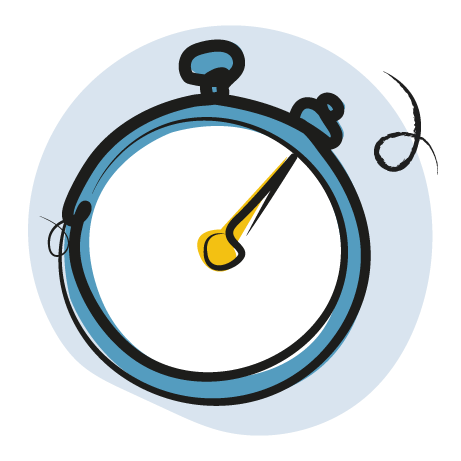 Always respond to comments and questions quickly
Be authentic and consistent
Make sure your personality shines through
Personalise your response – don't just copy and paste a templated message
Switch to private message if you need any personal information to resolve the issue
Understanding the LinkedIn algorithm
LinkedIn sorts all content into one of three categories: spam, low-quality and high-quality.
These are posts that use bad grammar, include multiple links or have hashtags like #comment, #like or #follow. You can also get flagged as spam if you post too frequently (i.e. every few hours).
These posts don't feel spammy, but also don't follow best practices for content. Basically, it's content that LinkedIn doesn't consider to be engaging.
These follow all LinkedIn recommendations. They're easy to read, encourage responses with a question, use three or fewer hashtags, incorporate strong keywords and only tag people who are actually likely to respond.
If your post isn't flagged as spam, LinkedIn will push it out to a handful of your followers to see what kind of engagement it gets. If there are a lot of likes, comments and shares right away, it will then get pushed to more people – which is why the first 60 minutes of posting are the most important.
The best way to make the most of the LinkedIn algorithm is:
Post at a time when you know content is likely to be seen
Tag relevant people in the comments who you think might be interested (i.e. people from your network, clients you've worked with, other experts in your industry, superfans)
Respond to any comments or questions right away
Spark engagement with a question or a prompt
The psychology behind social media graphics
90% of the information processed by the brain is visual, which is why humans process images 60,000 times faster than text. Images are powerful because they elicit emotion and play an important part in building memory. As such, strong visual content can help with brand recall and enhance brand awareness.
Did you know LinkedIn posts with images have a 98% higher comment rate and tweets with visuals are three times more likely to get engagement? And on Instagram, carousel posts have the highest engagement rate – a normal post is about 1.95% but a carousel is 3.15%.
There's a lot of psychology at play when it comes to choosing or creating the right images – certain colours, fonts and shapes can influence consumer decisions. That's why posts with visuals are more impactful than posts without. 
Colour is one of the key factors in producing engaging social media graphics. Research shows that colour has the most significance on people's ability to recall information. It also helps set the mood, create an atmosphere, convey emotion and even evoke memories of experiences from someone's past.
When it comes to choosing colours for your graphics, it helps to:
Stick with a consistent colour palette so your posts are instantly recognisable
Choose complementary colours
Use bright and bold colours so your posts pop when someone is scrolling through a social feed
Videos are a great way to showcase your personality and expertise, just make sure that what you're creating not only looks and sounds good, but tells a compelling story with relevance and value.
You want your audience to feel a personal connection, which is why tapping into their emotions is key.
When creating a video for social media, there are a few things you can do to make sure you get the most of out the content:
Keep your videos short and sweet.
No one wants to watch a 20-minute video on their newsfeed, so create bite-sized content that focuses just on the most relevant and engaging information. If the topic needs lots of explaining, you can turn it into a series.
The first few seconds of any video are the most important.
People tend to lose their concentration after roughly eight seconds, so always lead with the hook and powerful visuals.
If there's talking, include subtitles.
Videos on social media will automatically play without sound and having subtitles allows people to watch it on mute.
End with a call to action.
But don't make it too sales-focused because that can put people off.
Always be fostering your network
Social media is an amazing tool for growing your network. The more you're able to establish yourself as an expert or thought leader, the wider your reach becomes. So follow people in your industry, send friend requests to people who inspire you and engage with content you're passionate about – both LinkedIn and The Portfolio Collective are great places for strengthening your professional community.
The more connections you make, the more visibility you gain. Plus, it helps to have people in your corner who can vouch for you and connect you with opportunities down the line.
Above all else, don't forget to have fun with it!
In the early days, a lot of what you'll do online is experimental. You're trying to get a feel for what works and what doesn't, so keep an eye on how things perform and don't be afraid of trying something new.
Test out different formats, topics and strategies to see what resonates. And don't forget to share your journey along the way – it's an integral part of your brand and that authenticity and vulnerability will inspire deeper connections.
Want to learn more about building a stronger personal brand? Come along to our next Personal Branding Masterclass or join our upcoming Catapult cohort to uncover the many ways you can build and market your brand. We can't wait to see what you come up with!
Think this sounds like the right path for you? Come along to our monthly Get started event for new members to find out what a portfolio career could look like and how The Portfolio Collective can help you take those first steps towards professional success – and don't forget to connect with our community!
Keep up to date with the latest portfolio career news, tips and advice