Take your mentoring to the next level with this exclusive training programme
Stand out from the crowd with TPC's mentoring accreditation
Practise pro-bono mentoring with real-life startups and founders
Learn from scaleup experts, mentors and founders
Join a diverse mastermind network of fellow mentors
Get matched for paid work as part of our exclusive mentor talent pool
About the mentorship programme
There are 62,000 well-funded startups (Seed to Series B) in the world and we're on a mission to support each and every one of their founders. Finding a mentor can be tricky. Finding a good mentor can be even trickier.
That's where we come in. We created this mentorship programme to give experienced members of our community the skills and knowledge they need to become the most effective mentors possible. For £1,500 we'll provide you with everything you need to succeed, whilst helping you on your way to your first paid mentoring role on completion of the programme. What more could you ask for?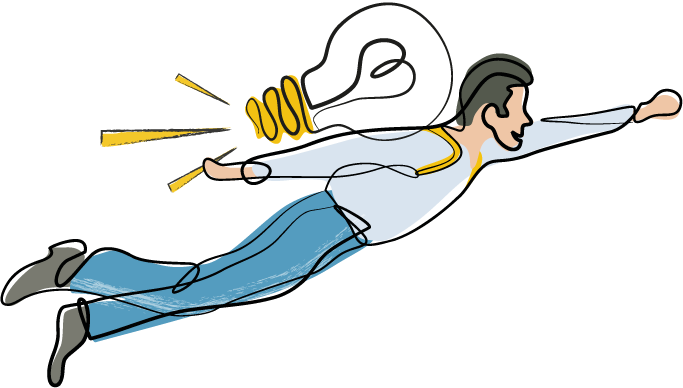 The first cohort will begin the programme in January 2023 and will conclude the training in late March 2023, with accreditation to come shortly after that.
You can expect to spend eight hours per week over the seven modules, to cover up to two live 90 minute sessions (fixed times) per week, plus homework and hands-on mentoring practice (flexible with your schedule).
EXAMINATION & ACCREDITATION
Requirements for the programme
This exclusive programme is designed for experienced professionals who want to add world class mentioring to their career portfolios. If selected, joining costs £1,500 and will include everything from accreditation, to pro-bono opportunities, focused learning and purpose-built events.
Each module is taught by experts with years of experience in their chosen field.
How much time do I have to commit to the programme?
Expect to spend around eight hours per week over the duration of the programme. This will cover:
- Up to two live 90 minute sessions (fixed times) per week
- Pre reading and homework
- Networking and check in sessions
- Hands-on mentoring practice (flexible with your schedule)
When are the modules going to be run?
The stages of the programme are as follows:
- Initial 60 minute 1:1 MBTI session in January (at your convenience)
- Pre-module networking sessions (dates TBC)
- Introduction to the programme on Tuesday 31st January
- Weekly modules thereafter will either be
two 1.5 hour sessions run on Tuesdays and Thursdays at 4.30-6pm GMT
OR
a single 1.5 hour session at the same time on a Tuesday only.
What if I have to miss a session?
100% attendance is expected to ensure you get the most from the programme, but we understand that there may be extenuating circumstances. If you do have difficulties attending any sessions, please contact Fiona or Ben ASAP to discuss via the Slack workspace.
Are the module sessions recorded?
We plan to record most module sessions to allow you to revisit content; however this will be dependent on the preferences of the expert mentor presenting.
Who do I talk to if I get stuck?
Please contact Fiona and Ben via the Slack workspace should you get stuck at any point - they and the team will be here to support you throughout the programme.
If I'm not successful this time around, can I reapply in the future?
Reapplying for the programme will be dependent on the feedback you receive if your application is not successful this time around. For example, if we suggest you need further experience, and you have since increased your experience and can demonstrate this, then we'd be delighted for you to reapply to a future cohort.
If I can't join this time around because of a date clash, when will you be next running the programme?
The next cohort will begin late Spring/early Summer. If you would like to register your interest in advance, please complete the register your interest form and we will contact you when booking re-opens.
When do I have to pay for the programme?
If selected, you will be contacted with a further application form, contractual documentation and the payment details. Payment must be made before 13th January 2023.
Do you offer staggered payments?
Unfortunately not. Payment is due up front, and the last payment date will be 13th January 2023 for the January cohort..
Once I've started, if I decide this isn't for me, can I get a refund?
The financial commitment is made at the beginning of the programme, and we cannot offer refunds unless in exceptional circumstances. If you are unsure at any time, please do contact Fiona and Ben via [email protected] so we can discuss how best to support you through the programme.
How will I be matched to mentors?
Having completed your application form (once selected), and having had your initial 1:1 MBTI session with Fiona in January, we will then decide on the matches based on your industry, experience and personality type.
How many hours are expected to be given pro-bono?
A minimum of 4 hours mentoring over the course of the programme, as agreed with your mentee.
What is involved with passing the accreditation?
There are four pillars to the accreditation process:
- Observed pro bono mentoring a mentee
- Presentation of two written case studies
- Feedback from the mentees
- Full participation in the programme: to be assessed per module

Passing is contingent on all four elements being met, which will be further detailed in the programme Terms & Conditions.
How will I be matched to mentors?
This works similarly to the pro-bono matching; based upon your industry, experience and personality type.
Can you guarantee me income from the matched mentoring?
Unfortunately not. However, we can guarantee that we will be promoting this pool of accredited mentors to a lot of VCs and their founders globally, so we expect meaningful volume and will endeavour to ensure that all TPC accredited mentors win paid work.
What happens if I don't get on with the mentee I'm matched with?
Open communication is a big part of this programme, and we will support you in the matching processes both inside the programme and beyond. If this occurs, please do let us know and we will work with you and with the mentee to ensure this is a successful relationship for all involved.