A network is more than just a rolodex of business contacts. It's a support net; a tribe of like minded people inspired by each other's resilience, ingenuity and professional drive. 
When we stop thinking of our network as a contact list and start thinking of it as a community, we realise the true value of being part of something bigger than ourselves. A great professional community can take your career and life to a whole other level entirely.
Nowadays, your network doesn't need to be based on where you live. The virtual world has made it easier than ever to establish global communities for mutual learning, collaboration and support. So what do you say – are you ready to tap into the awesome power of your network and see where it takes you?
Why a good network is key
As portfolio professionals, we don't adhere to traditional ways of working. Many of us operate remotely, typically as a one-person company. But as projects grow and workloads swell, we need to lean on our networks to take our businesses to the next level. 
Sometimes, we're just looking for a bit of advice or emotional support to keep us going. Other times, we need to outsource our workload to ensure deadlines are met – and who better to turn to than a community of professionals you trust and admire?
In a remote world, virtual relationships are paramount, and platforms like LinkedIn and The Portfolio Collective have made it possible for portfolio workers to widen their professional reach on an international scale. According to Forbes, people who prefer to network virtually do so because it saves time and money, is more flexible and it allows workers to multitask – so you can see why so many portfolio professionals are finding their stride in online communities. Not only are they connecting with extraordinary people with the click of a button, they're building relationships that exist beyond physical borders.
It's time to lean into the power of your network
Of course, this article isn't about the process of building your network (if you want to learn to do that, this is a good place to start). Rather, it's about utilising the potential that your network has to offer. A strong network is both an emotional and a professional support system. You turn to these people when you need help, when you want to challenge yourself, and when you want to celebrate your successes.
Ready to see what you network can do for you? Here are just a few of the ways your network can help you strengthen your portfolio career.
1. Hold each other accountable



Everyone has their own style of working – some of us are extremely organised and deadline efficient, others allow procrastination to slip in and destabilise productivity. When you're working on your own, it's easy to let routines slip. So why not turn to your network to establish some much needed accountability?
If you want to build a more robust routine and get work done, you can engage in virtual coworking or set up daily check-ins to ensure you're reaching project milestones. Or maybe you want to establish a mentorship with someone you admire who can help shape better habits and change the way you work. You may just want to learn some cool 'productivity hacks' or the latest software/ app that can reduce waste. You know where your strengths and weaknesses lie, so find someone from your network who can bring out the best in you.
2. Open up to new perspectives
A good network is a diverse network. People who come from different fields, industries, backgrounds, countries, cultures, belief systems, genders and socio-economic backgrounds can offer creative solutions and perspectives you might not have otherwise considered.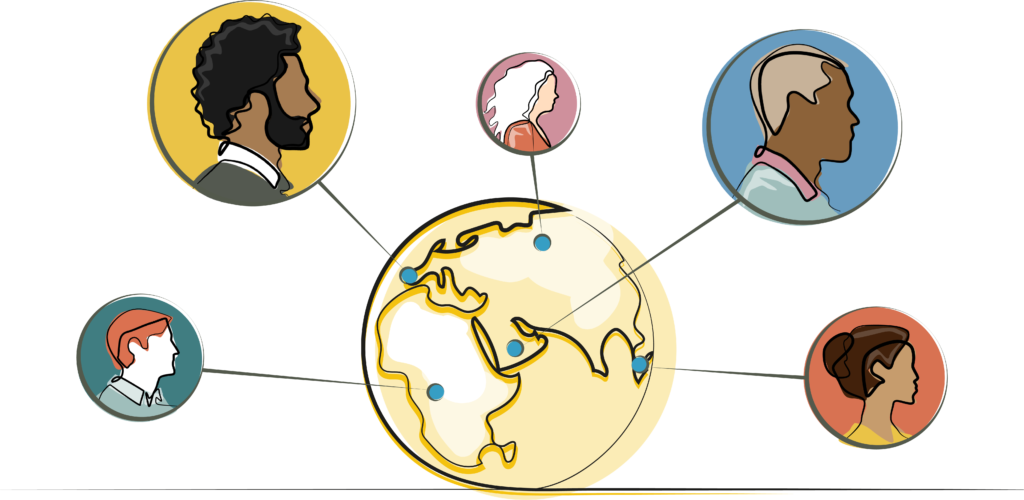 Don't limit yourself to a network of shared experience – be open to people who challenge you and make you think differently. It's human nature to gravitate towards others who see and act like us. However, you will get more value from people who offer fresh perspectives, based on seeing the world a different way. Virtual networking allows you to connect with people from other cultures and countries, so make the most of it.
3. Access more work opportunities
This is probably the most obvious benefit of networking, but it's always worth mentioning. If you know someone is hiring for a project or contract gig and you have a friend who would be perfect, you'd make those introductions. Your network would happily do the same for you.  To benefit in this way, your network needs to know what you are up to – your skills, passions, service etc. This requires regular communication of these through thought leadership, social posting, chats (both digital and real life) and doing favours for others. 
According to Novoresume, 85% of jobs are filled through networking. That's because a vote of confidence or a recommendation is much more telling than someone completing a standard job application form.
Then you have networks like LinkedIn and The Portfolio Collective where the jobs come to you. When you create a professional profile online, recruiters instantly know who you are and what you can do. If someone in your network puts you forward for consideration, the recruiter can simply check you out online and get a feel for whether or not you'd be a good fit.
4. Leverage your allies and champions
Professional connections often blur the lines between colleagues and friends – and that's a good thing! The closer you become to your colleagues, the more emotionally invested you are in each other's success.
So make sure to celebrate your wins and share your accomplishments. There's nothing more uplifting than seeing your community rally behind you and praise you for your triumphs. Here at TPC, we make a point of championing all the amazing things our members are doing, and it's so fantastic to see the widespread support our community has for one another. They're not just learning together, they're lifting each other up.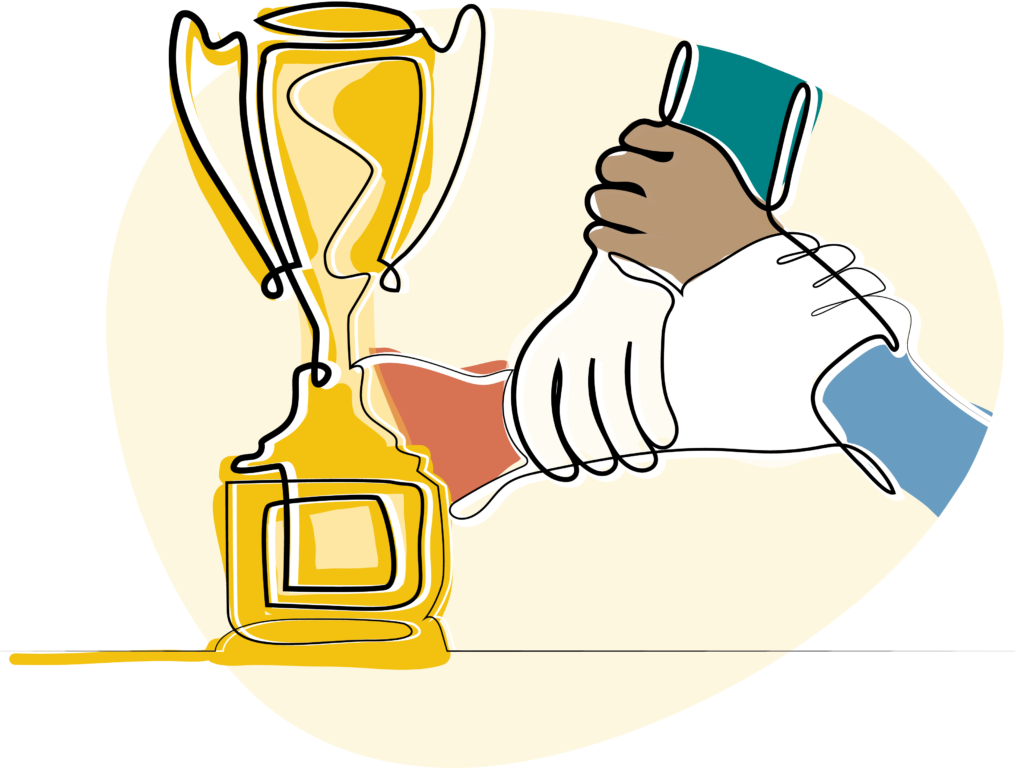 Emotional support is a powerful tool. It can make you feel more confident, and that, in turn, inspires you to keep pushing and keep growing your portfolio business.
Got any other networking tips you'd like to share?
Remember, networking isn't just about your career – it's also about your confidence and personal growth. So discuss fresh ideas, develop lasting relationships and learn from your peers. If there's someone who totally wows and inspires you, then reach out and pick their brain. The worst they can do is say no.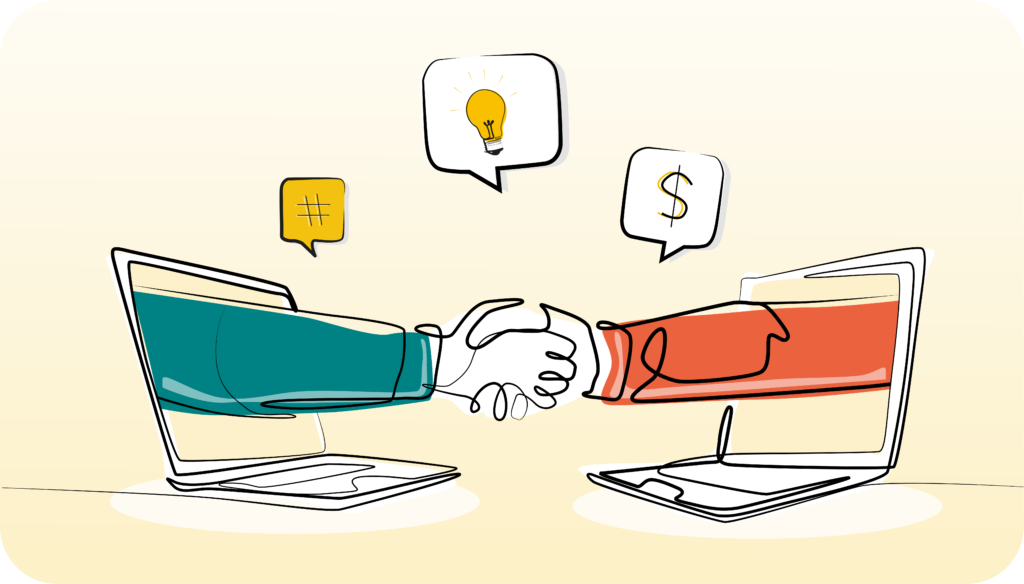 If you have any other networking tips or advice, make sure to share them in the comment section below! And don't forget to come along to our free monthly networking event – it's a great way to meet other professionals in our community and start nurturing those oh-so-powerful relationships.
Think this sounds like the right path for you? Come along to our monthly Get started event for new members to find out what a portfolio career could look like and how The Portfolio Collective can help you take those first steps towards professional success – and don't forget to connect with our community!
Keep up to date with the latest portfolio career news, tips and advice