Portfolio professionals use LinkedIn in a variety of ways:
to stay abreast of the latest industry thinking;
to post thoughtful content and demonstrate thought leadership;
to network with old colleagues;
to actively pitch for business.
A Hubspot study found that LinkedIn was 277% more effective for generating leads than Twitter and Facebook.
This isn't guaranteed for everyone, as it does depend on how actively you use LinkedIn and what products or services you offer. 
What is much more certain is that most of your potential clients, business partners, and other stakeholders will check out your LinkedIn profile before working with you.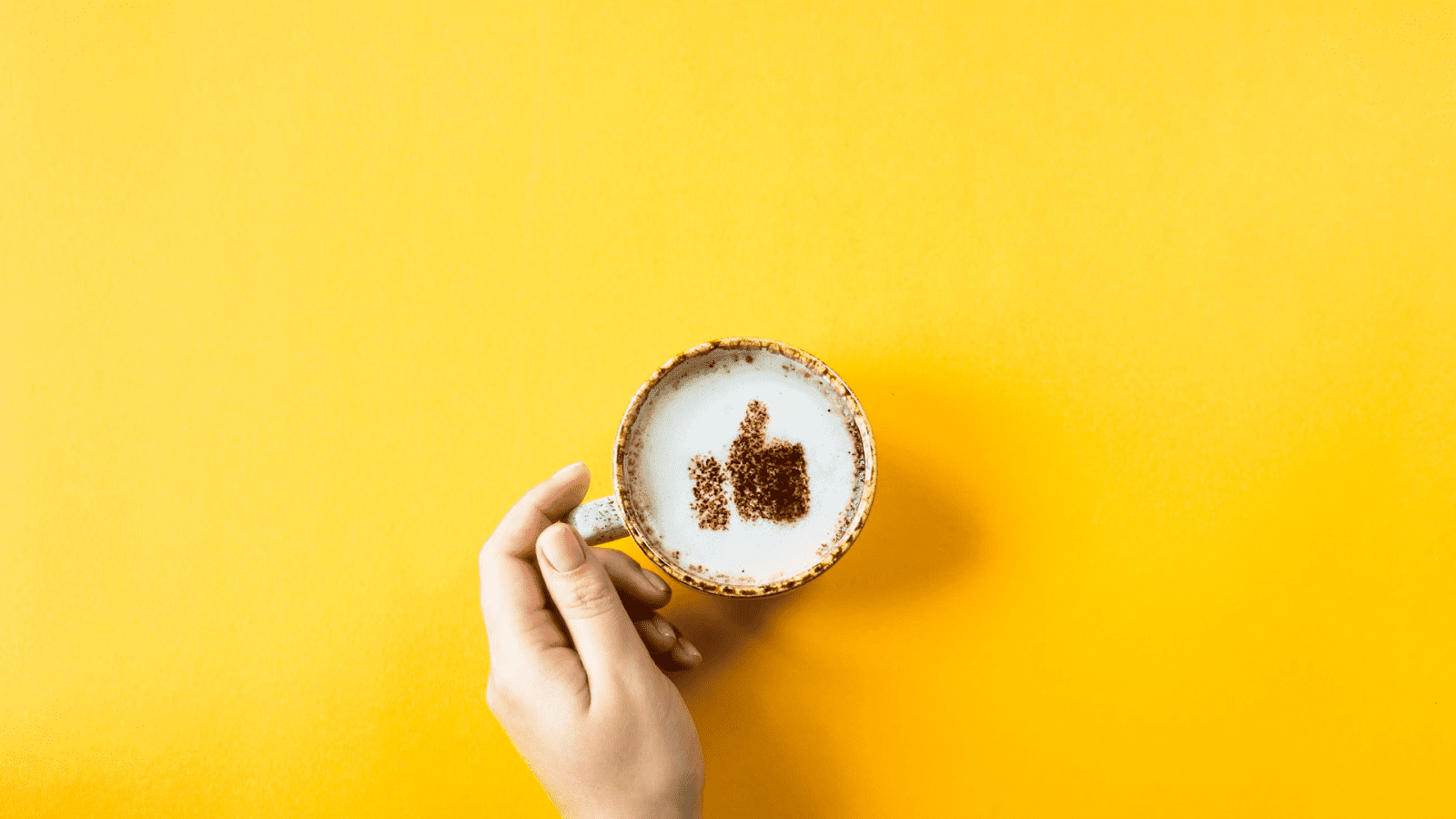 To make the most of this platform, there is one thing we all need to do – ensure that our profiles are accurate, complete, differentiated, and compelling.
Below we look at how you can create a really good LinkedIn profile that meets these goals.
The first impression of you on LinkedIn is your profile picture.
Not only does your chosen image appear on your profile, but it also appears next to any of your activities on the platform, so 2nd or 3rd connections are likely to see your profile picture well before they see your profile.
Getting your headshot right does not require a professional photographer or anything more complicated than a smartphone. The optimum size for your profile picture is only 400 x 400 pixels, so camera quality is almost never an issue.
When taking the photo you should also have in your mind that on LinkedIn it will be presented within a circle, so keep yourself central within the photo to make sure you don't need excessive cropping.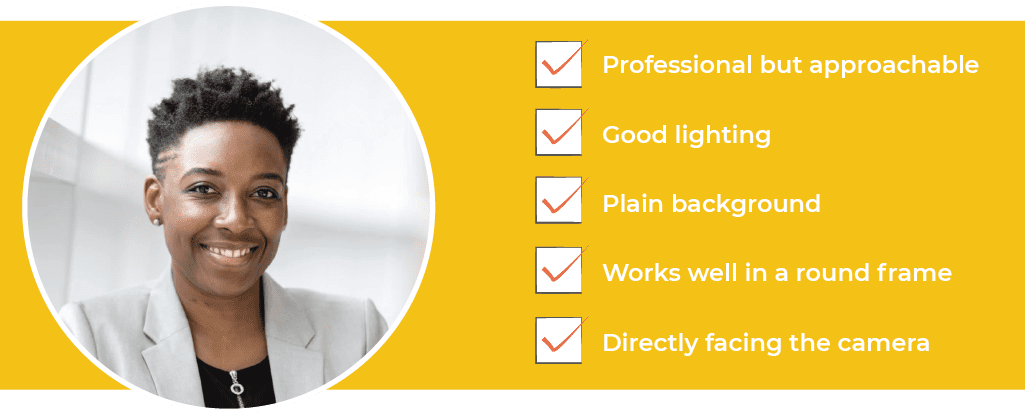 When taking the photo you should aim to look professional but approachable, ideally facing the camera directly or at only a slight angle with good lighting.
It's also important to make sure the image is only of yourself, with a clear or plain background, otherwise it may be difficult to identify exactly who you are from the image alone.
For portfolio professionals
Depending on the services you're offering it may be worth including yourself in a work setting within your profile picture to give a sense of experience to your potential clients.
However, If you are offering multiple services try to keep your background simple and clear, this way there is no indication of service preference to the client.
The header or cover image is the largest piece of imagery on your profile page and it takes up a lot of real estate above the fold compared to other elements.
This allows you to visually show your approach, skills, or passion. If you do not choose your own image then the default header image is displayed.
Despite the image itself not being unattractive, for anybody who uses LinkedIn frequently it may suggest that you haven't taken the time to personalise your profile – you are undifferentiated, unthorough, and unprofessional.
Which is more effective at conveying individuality?
The optimum size for a LinkedIn header image is 1128 x 191 pixels, if you use other sizes or proportions there is a danger that the image will distort, cut off, or pixelate. Try using an image double this (2,256 x 382 pixels) for a high resolution finish.
A custom image is generally a good way to start rather than cropping something to the correct proportions. If you have some basic graphic design skills you can give this a go yourself, or you can easily find somebody to design one for you for less than £20 through a freelancer site such as Upwork.
For portfolio professionals
Your header image is the first way to show your potential clients the kind of services you offer, your approaches, and your skills. You should use this screen real estate to convey how you want your brand to be perceived.
If you are a front end developer, for instance, you could include images of your most impressive project. This instantly proves experience and gives the client a point of evaluation.
The headline on your LinkedIn profile is editable, which allows you to describe yourself in a particular way rather than relying only on the last role you held.
By default this will fill with your most recent job title if left blank.
However, by editing it you can describe yourself in a way that defines who you are and what you do, rather than only by a job title which may or may not describe you.
Our CMO Fiona, describes her skills and experiences as:
"Commercial Strategist helping innovative start-ups. Passionate in leveraging automation across platforms to enhance efficiency"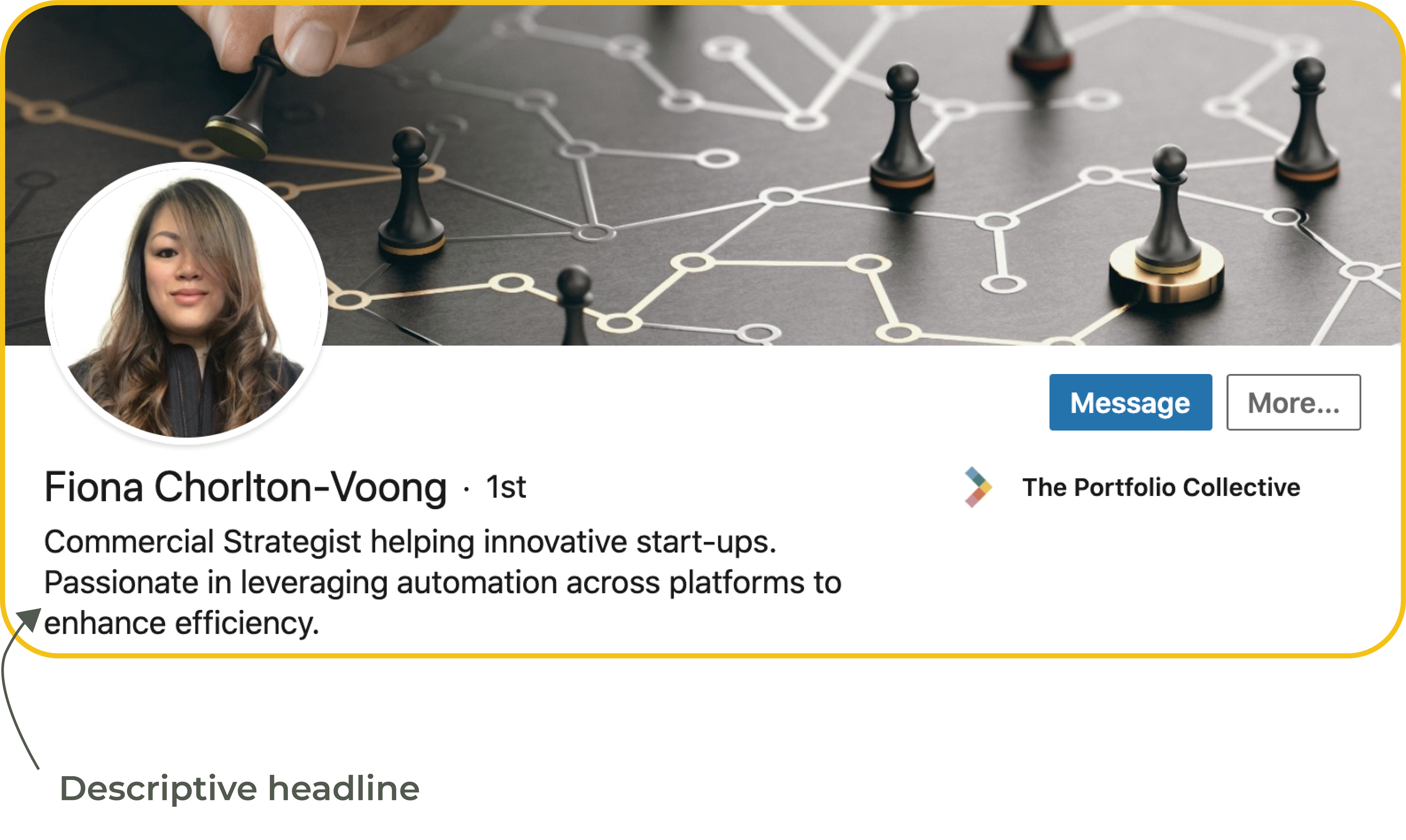 This tells anybody who visits her profile straight away what her skills are, the kind of services she can offer, and her experiences. Her title of CMO or Commercial Director alone would not be able to convey her skills in the same way.
For portfolio professionals
Having the ability to change your headline to reflect your unique skills and focus is invaluable to a portfolio professional as it allows you to differentiate yourself and explain how you can help others, rather than be defined by a job title.
You can also change it as often as your focus changes – which could be several times per year.
One indicator of somebody who does not use LinkedIn effectively is to have fewer than 500 connections.
If you have over 500 connections this is shown as 500+ rather than the specific number. Ideally you want to be connected to as many people as possible, so take the time to boost your numbers.
Note that if you suddenly go on a connection spree LinkedIn can flag your account and suspend it for suspicious activity.
Therefore build your numbers over time with between 5-20 new connection requests each day, and make your connections with a purpose.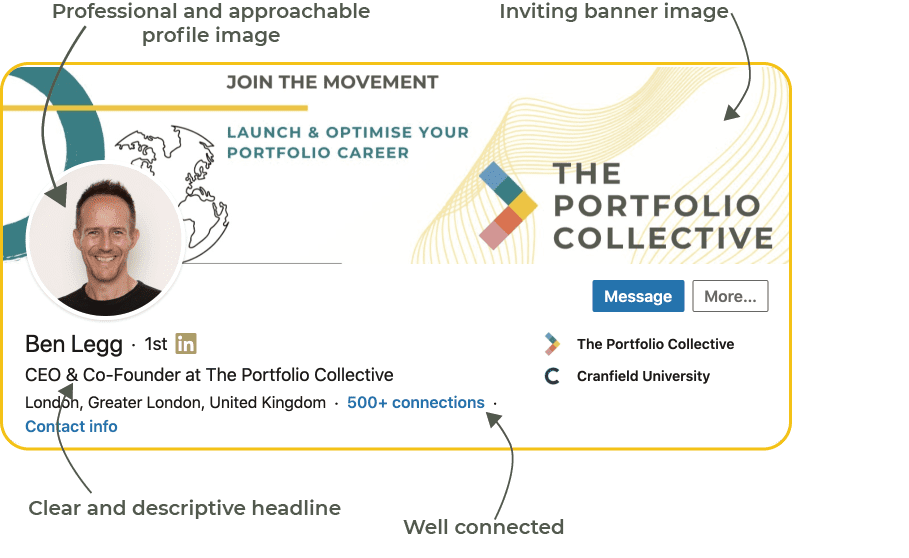 It's not about quantity – a large number of connections that you will never work with or learn from doesn't help your career. It's about quality – although quality at scale is even better.
How can these connections help you, but also, how can you help them?
Start by connecting with the obvious people like friends, family, people you went to university with, or worked with.
Then expand to people you could learn from or would like to work with one day.
Make your connections relevant enough so that they say yes.
Make your note personal when you connect: provide the reason you're reaching out, or try using a question to take the conversation further.
And don't forget to follow-up when they do connect!
The about section is where you can add flesh to the bones of your headline, giving you the opportunity to explain what you do and who you are.
In terms of best practices you should convey your message concisely and accurately in under 300 characters or use this as a succinct opening paragraph to a more expansive description.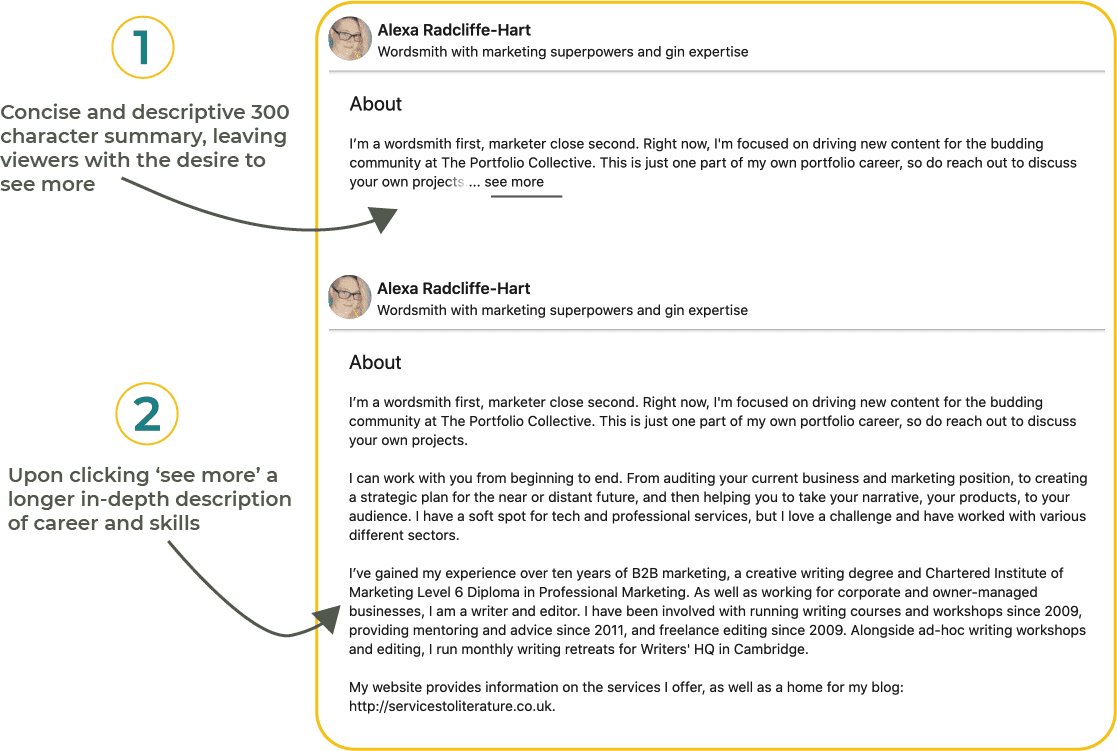 LinkedIn has a stack system on their pages which means that if your description is over around 300 characters it will be clipped and to read it a user will need to click the 'see more'' button.
For portfolio professionals
The about section, more than any other on your profile, allows you to fully describe the work you are offering to your clients. It is essential to use it effectively in order to give a sense of what you can provide to potential clients.
Your aim is to quickly make a unique and memorable impression.
The activity section on your LinkedIn page is not something that is actively editable but is nevertheless an important part of your profile.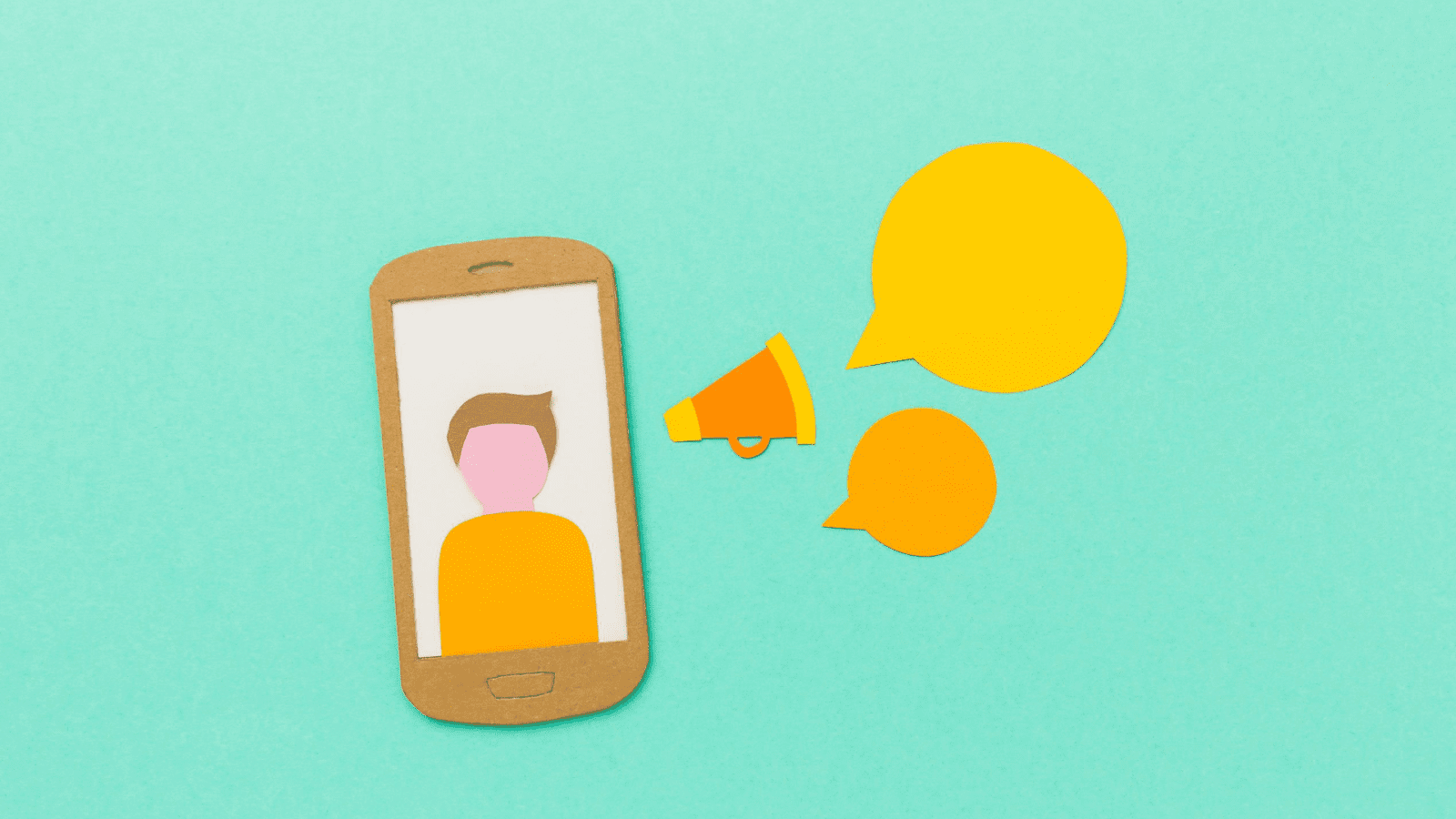 This shows visitors the public actions you have taken on LinkedIn, whether that is posting an article, liking a post, commenting, or almost anything that would appear on somebody's feed.
This therefore gives an impression of how you interact with others, your passions, and the kind of network you have.
It's also a great way to market your services and get your brand out there. The more you engage with the LinkedIn community, the more visibility your business gets in turn.
Engage with posts and articles that are relevant to what you're selling. This will demonstrate your position within a wider network of people operating in similar fields and therefore give you more credibility.
For portfolio professionals
If you have posted on LinkedIn in the past, you can select your best posts and make them 'featured' so that they appear on your profile. Also engage with posts and articles that are relevant to what you're selling. This will demonstrate your position within a wider network of people operating in similar fields and therefore give you more credibility. If you'd like to learn more about optimising your personal brand and effectively marketing yourself on LinkedIn, we break this down in more detail in our Catapult course.
The experience section is where you not only show the companies you have previously worked for but demonstrate the skills you have acquired.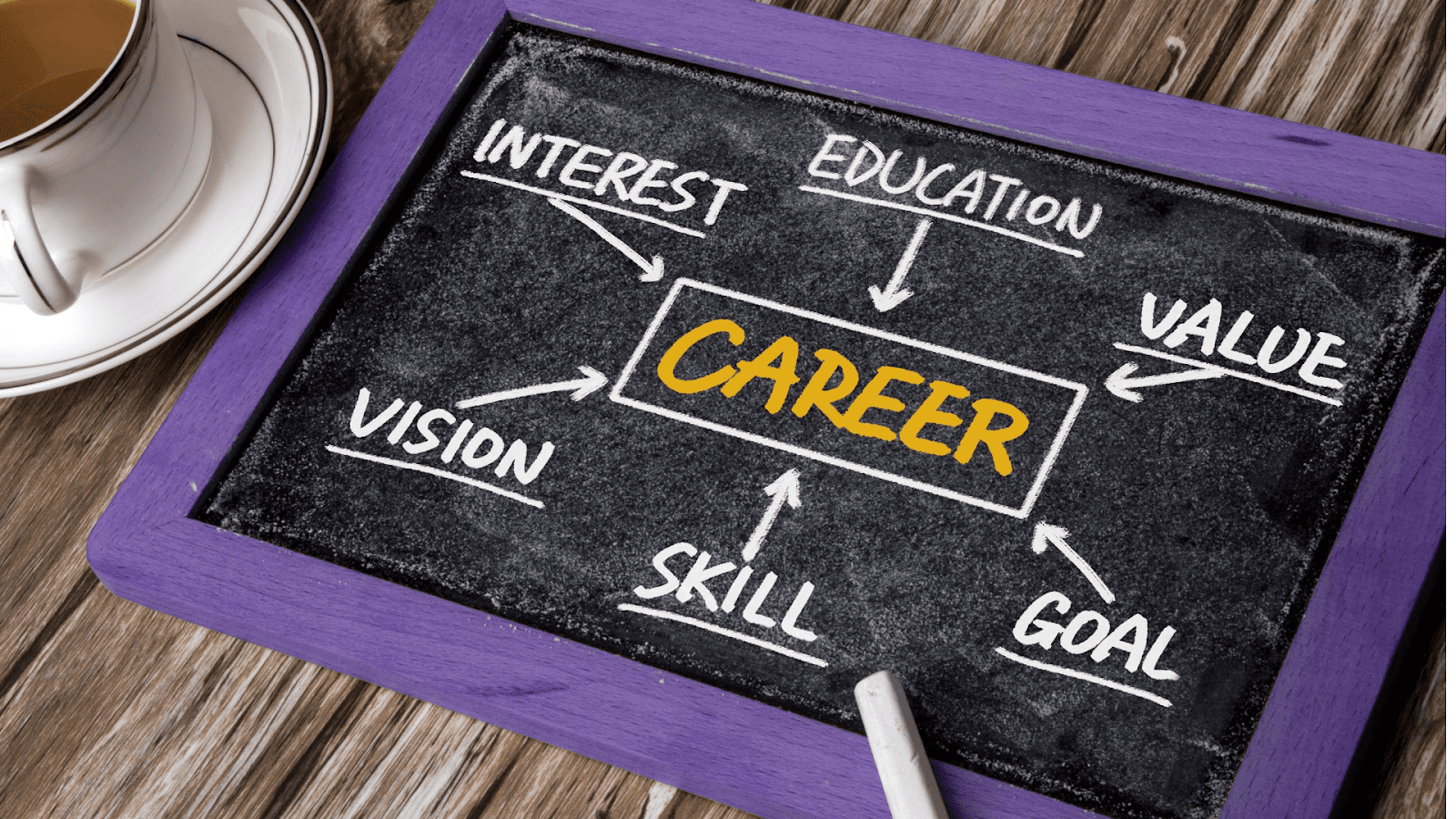 Many see this as a box-ticking exercise, adding in the companies where they have been employed, but best practice is to use each previous role as a way to communicate a skill that you are currently offering.
For example, if you're working as a graphic designer, rather than just noting that you were a designer at a company, make a note of a product you worked on, what you did for it, and which tools you used.
One of the tips on how to optimise your LinkedIn profile is adding website links or attachments to highlight your past achievements.
For portfolio professionals
When you are offering a specific service make sure you are demonstrating your skills in this service throughout your experience section. Make sure to create a journey to highlight your skills and experience.
This will give clients peace of mind that you have developed your expertise across multiple roles.
The education section is not only for formal education like schools and universities, but also allows you to display courses or professional qualifications.
Choosing which to display will depend on the image you're trying to portray, so you should not include courses or qualifications that bear no relevance to what you're offering.
For portfolio professionals
Make sure to include all education relevant to your offering, even just a half day course that's relevant will add to how a potential client may see you.
This section allows you to first list your skills and for others to endorse you for them.
LinkedIn will generally prompt your connections to endorse you when they are on your profile and sometimes on their feeds too.
However, especially for skills that are pertinent to your offering it can be valuable to reach out to contacts directly to ask for endorsements. Of course, don't forget to do the same in return!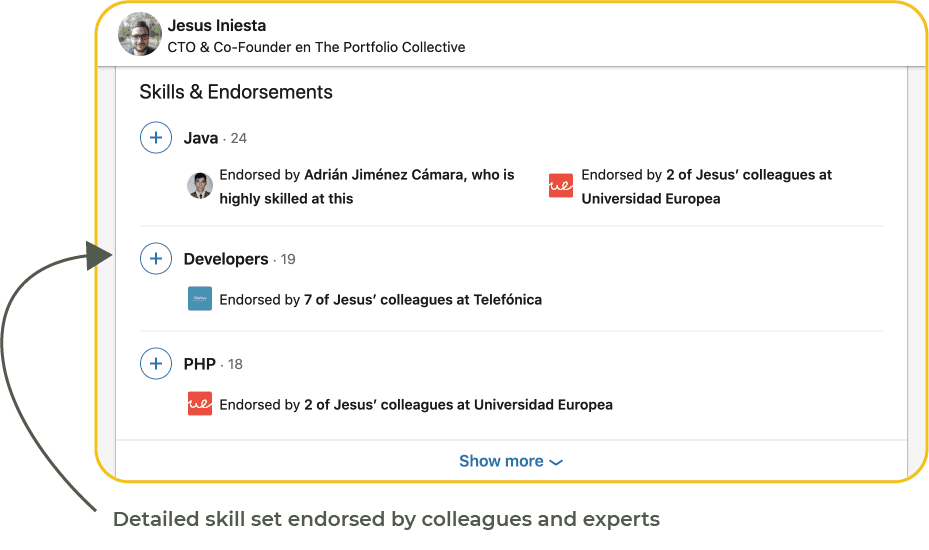 Specialisations are so important to increasing your earning potential within a portfolio career, so where possible focus on listing your specialised rather than generalised skills, which can then be endorsed by your connections in due course. By highlighting those specialised skills on your profile, you're instantly letting clients know what you have to offer.
The interests section displays the influencers, companies, and schools that you follow and the groups you are a member of on LinkedIn.
So once again, try to ensure these reflect the skills you have, the industries you work within, and the communities you are part of to build up the kind of image you wish to convey.
For portfolio professionals
It is important to follow relevant interests to show your passion for the work you do, not only to portray to your potential connections and clients where your interests lie, but also to stay up to date on the latest developments within your specialisms.
Think this sounds like the right path for you? Come along to our monthly Get started event for new members to find out what a portfolio career could look like and how The Portfolio Collective can help you take those first steps towards professional success – and don't forget to connect with our community!
Keep up to date with the latest portfolio career news, tips and advice