Money is one of the leading causes of stress in most people's lives. In fact, it's often ranked in the top five biggest stressors, along with politics, marriage, divorce and changing jobs. So when you make the shift into a portfolio career, the looming thought of sorting out your finances can get a bit overwhelming.
It shouldn't have to be such a stressful experience. There are plenty of banks and financial software companies out there today that are designed specifically to help portfolio professionals like you, whether you're freelancing, contracting, or taking that first step into the gig economy.
Not sure where to start? We've compiled a list of seven banks to help you choose one.
First, figure out what kind of bank account you need
As a portfolio professional, you're going to have to worry about taxes at some point. That's why many people who freelance or run their own companies opt for a business bank account. 
A business account helps you separate your professional transactions from your personal ones, keeping all your work expenditures and income in one place. With so many available on the market, the big players are starting to adapt to the needs of the self-employed economy, offering better features and more intuitive experiences for workers like you.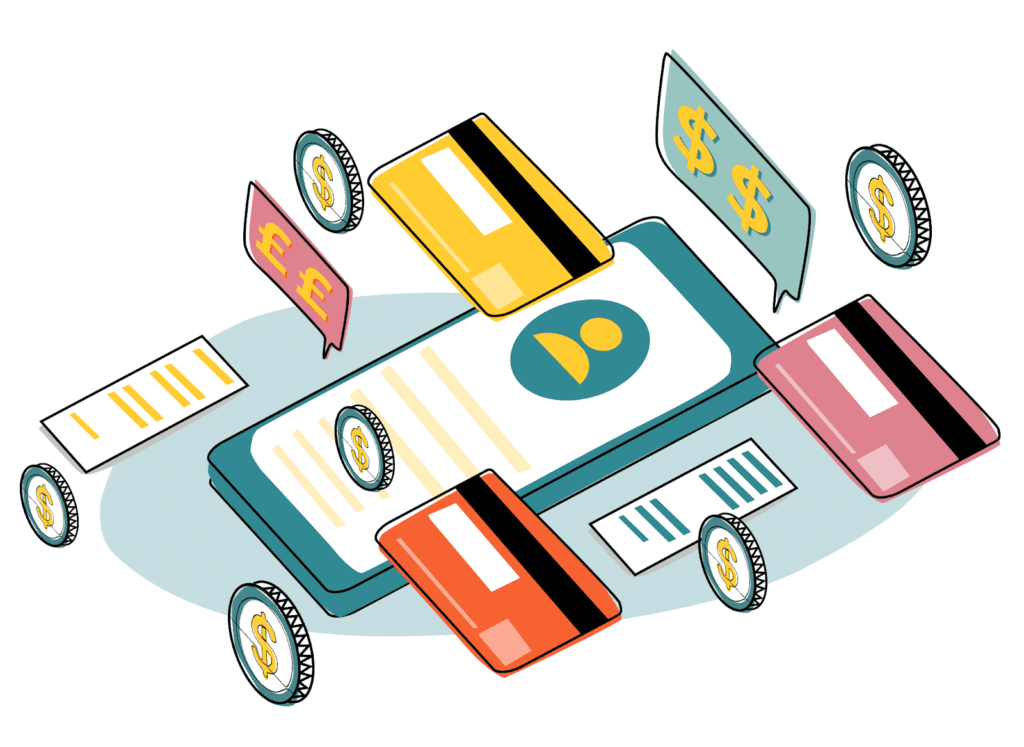 Find out if a business account is right for you
While there is no legal requirement to have a business account, there are plenty out there that are designed to make your life as a portfolio professional easier come tax day. That being said, if you're operating as a limited company, then a business account is necessary because your business is its own entity.
Some of the pros of having a business account include:
A clear separation between personal and professional finances

Easier organisation for preparing your self assessment tax returns and calculating VAT

It looks more professional to clients
Some of the cons of having a business account include:
Most business accounts aren't free—you'll likely have to pay a monthly fee for the service

There's a lot more administration required for a business account and opening one can be time consuming
Plenty of portfolio professionals choose to do everything through a personal account, and that's absolutely fine. It just takes that extra bit of organisation to stay on top of your income and expenses.
Keep in mind, that most of the banks featured in this article are rated based on their business accounts. However, most of them have personal account options as well, often at a lower cost.
Should I use a high street bank or one of those trendy new
app-only ones?
Well that's really up to you. Many people choose to use the app-based banks because you have everything you need right in your pocket. Plus, it's easy to open an account with them—you're usually set up with a few document scans and a selfie. You can access your account and manage your finances from wherever, whenever. Many of the app-based banks offer cool features that allow you to monitor your spending habits and categorise different transactions for better bookkeeping.
Just be wary before you commit to an online bank because not all of them are technically, well, 'banks'. Some are e-money lenders that don't adhere to the same financial regulations, meaning there's less protection if they go bust.
If you prefer to speak directly to a person when an issue arises, then a tried-and-tested high street bank might be your best choice. There's something so assuring about seeing your bank as a brick and mortar building, and you don't have to rely on technology completely. Of course, the downside of using a high street bank is that fees are often higher, as your bank fees are paying for those buildings and people. Plus their mobile apps tend to be less cutting edge.
The best app-based banks on the market
These days, there are too many online banks to count. That's why we've picked our four preferred options and broken them down for you below.
For a quick comparison, jump straight to our table.

Coconut is a fairly new online bank created specifically for the self-employed. It offers several business features including invoicing and taxes built into the app itself. Having this sort of functionality is great because it reduces your workload, allowing you to spend less time focusing on financial admin and more time growing your portfolio business. Please note that Coconut does not offer a personal account as it is tailor-made for businesses.
Fees: The Starter Account is free, from there accounts range from £3–10/month
Limits: The maximum balance is £40,000 and transactions are capped at £10,000
Regulation: E-Money account
Best for: New portfolio professionals who want an all-in-one solution.
Tide is another app designed for growing businesses, sole traders, and SMBs. It's a more popular option because they were one of the first app-based business accounts to break onto the scene. Many years of experience have helped them fine-tune their offerings. Much like Coconut, Tide offers plenty of extra features that help manage taxes, invoices, and expenses straight from the app. They also have a legal helpline as part of their Plus service, which is handy. Tide is business-specific, which means they don't offer personal bank accounts.
Fees: The Basic account is free but they also offer a Plus account for £9.99/month and a Premium account for £49.99/month
Limits: The maximum balance is £100,000 and transactions are capped at £10,000
Regulation: E-Money account 
Good for: Anyone looking for a one-stop-shop banking app with a clear track record of success.

This bank is the most used by The Portfolio Collective team. That's primarily because Starling has one of the quickest set ups out there—you're up and running in less than two hours—and they don't charge any monthly fees. They're regulated by the FCA, which means they're more like a traditional bank than many of the other app-based options. If you need an overdraft, a loan, or any other credit-related service, they can help out. However, they don't offer the same level of integrated services as some of their competitors.
Fees: Free
Limits: No maximum balance and a £25,000 transaction limit 
Regulation: FCA Regulated
Best for: Portfolio professionals looking for a quick bank set up and the peace of mind that comes with banking regulations and protection.
Got a lot of international payments? Then Revolut may just be perfect for you. They offer the interbank exchange rate which is the most current and cost-effective rate between currencies. This means you can hold accounts in several different currencies at the same time, which is great if you plan to work across more than one country. That being said, their business-specific offerings aren't nearly as strong as some of the other online banks out there. They also don't support any physical cash deposits.
Fees: The Basic account is free and the Professional account costs £7/month
Limits: Up to £5,000 is exchanged for free at the interbank rate (0.4% markup for each exchange after that), withdrawals are capped at £3,000/day and £100,000/month, and the single payment limit is £25,000 (although your total daily transfer limit goes up to £2,500,000)
Regulation: E-Money account
Best for: Sole traders or businesses working internationally who may be handling several different currencies at the same time.
The best high street banks for portfolio professionals

Santander has one of the best options out there for small businesses or new start-ups, mostly because they offer cashback on spending, with up to £300 a year that you can gain back. Currently, Santander is offering free everyday banking for start-ups during the first 18 months.
Fees: Free for start-ups (for 18 months), then £7.50 a month after that
Limits: £500 cash withdrawal limit per day and a transaction limit of £100,000
Regulation: FCA regulated
Best for: Start-ups and anyone looking to set up their first business account.

Need a bit of help getting set up? Well then NatWest is a good choice, because they offer a dedicated start-up package and plenty of useful guides designed to help you grow your business. Their "Start up" account is open to limited companies and sole traders that have been operating for less than 12 months with a turnover below £1 million. They also have an award-winning FreeAgent software that makes tax integration a breeze.
Fees: 12 months of transaction free banking then £5/month with 35p per automated payment and 70p per £100 cash payment
Limits: £300 cash withdrawal limit per day and a transaction limit of £100,000
Regulation: FCA regulated
Best for: Sole traders who want the confidence of banking with a well-known institution.

Metro Bank is the first new high street bank to open up in the UK in over 150 years. Needless to say, they've been much quicker to adapt to the times than some of their competitors. Not only do they provide one of the best online offerings, they're also open seven days a week, which is great if your business is cash heavy. A nice touch is that they don't charge you any monthly fees if your account balance remains at more than £5,000.
Fees: No monthly charge for accounts with a credit balance of over £5,000 (with 50 free transactions if you stay above this balance), anything below that costs £5/month plus a 30p per transaction.
Limits: This depends on the type of business account—Business Online Banking has a daily transaction limit of £21,000 while the Plus account goes up to £50,000/day.
Regulation: FCA regulated
Best for: Sole traders with a low transaction volume and a cash-heavy income.
Here's a quick comparison of all the options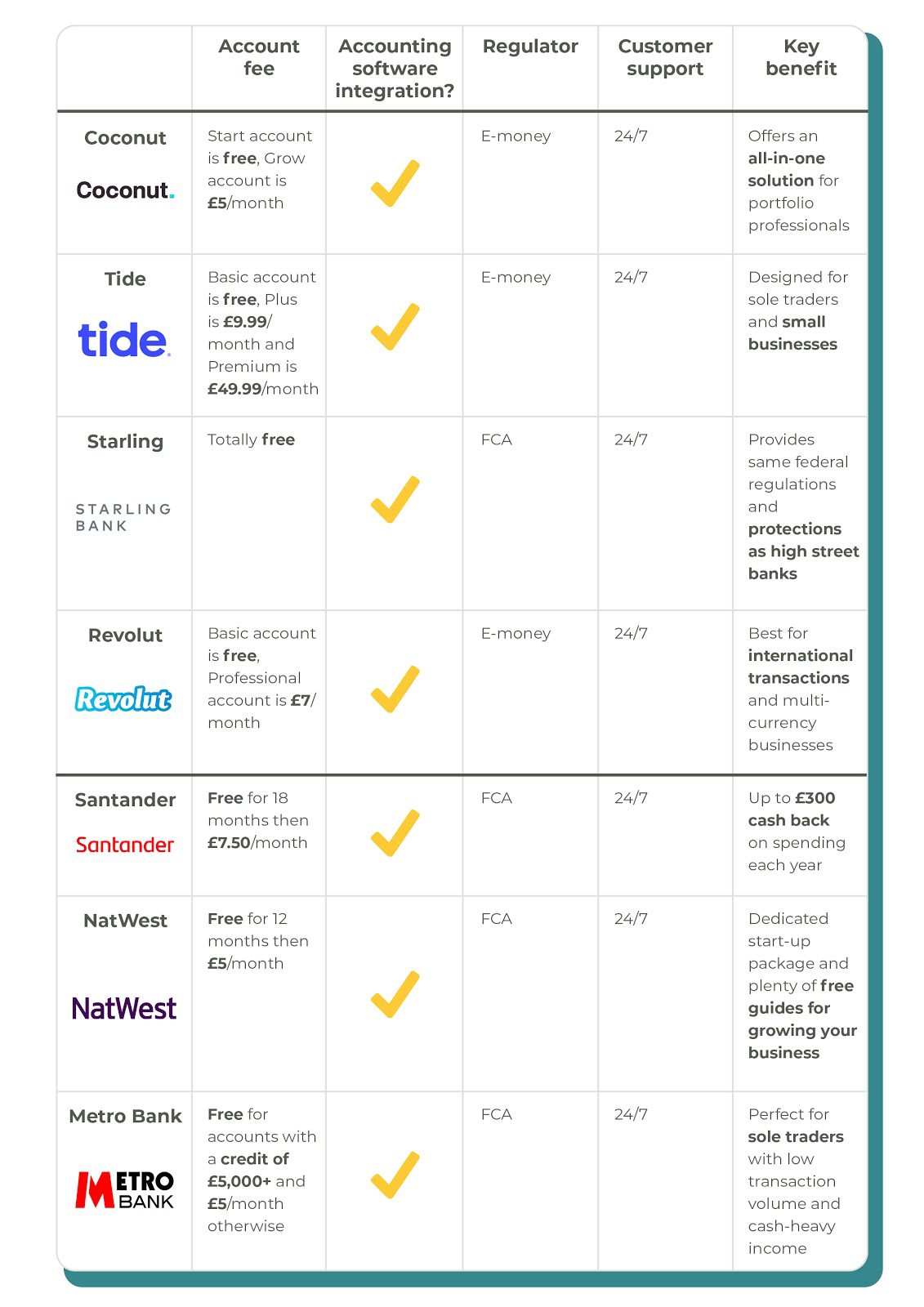 Still not sure which one to pick?
As always, our best recommendation would be to get some real world advice. Speak to other portfolio professionals and sole traders to find out what banks they use. The Portfolio Collective Community is a great place to start. Believe us, people will be more than happy to share both horror stories and recommendations.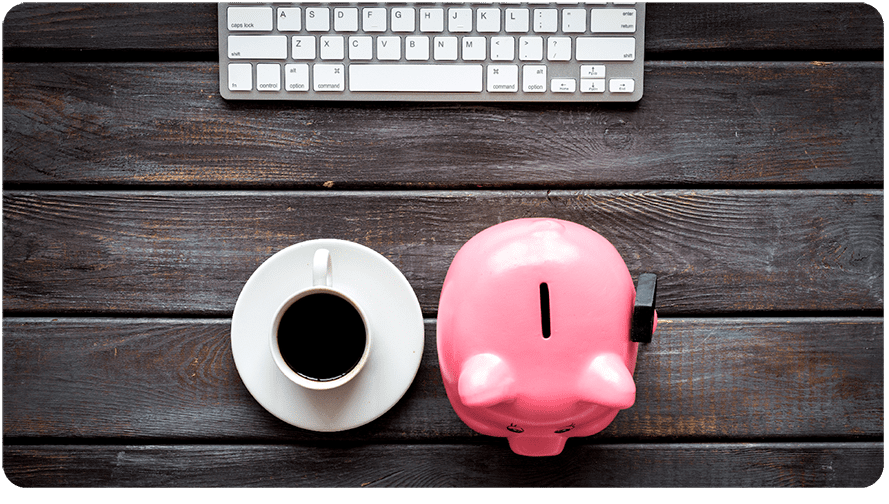 If you haven't signed up for our community, go ahead and join today. And share any thoughts you have in the comment section below!
Get Notifications For Relevant content